Industrial Transformation, or IX, is new. There is no play book. There is no proven methodology. There is no exemplar. The improvement programs of the last generation are clear – Toyota and Lean, GE and Six Sigma, Dupont and Operational Excellence, among many others. But why were these companies successful in these endeavors – and why did they share them with the world?
Precisely because they weren't originally implemented as the next management flavor of the month at these companies. These initiatives grew organically, solving the business problems of the day, with the technologies of the day; in a way that complimented and extended the core competencies and competitive advantages of these companies. And they knew any company that just tried to copy the program – rather than engaging in the hard work and improvement process to create a program that worked for them, would gain no advantage.
To date, most companies trying to implement Industry 4.0 or Smart Manufacturing are even worse off than companies 20 or 30 years ago trying to implement Lean or Six Sigma. At least then the tools and methodologies had been proven effective. In the case of Industry 4.0 and Smart Manufacturing, companies are trying to copy the work of futurists, academics, and management consultants – implementing tools and methodologies never proven in the real world, only test beds and lighthouse facilities.
Why Companies are Failing at IX
Our recent research on IX readiness identifies these shortcomings in spades.
Leapfrogging the competition in the industrial sector with digital technology is a red herring, it doesn't happen, or at least it hasn't happened yet. Companies that are being successful in transformation are building upon decades of hard-work, adopting and harmonizing leading technology across IT and OT systems – not layering Digital on-top of spaghetti code or disparate and siloed systems.
Pilot-Purgatory can easily become your reality if your company's priority is testing the scalability and usability of technologies in lighthouse plants. Successful companies are solving problems and building sustainable capabilities, not getting stuck in endless loops of PoC and Pilots.
Zombie-Programs are the result of companies that push transformation from the top down and don't taking the time to gain buy-in from plant managers or front-line operators, ending up with lack-luster results and stalled momentum.
IX is not the next management flavor of the month… and unfortunately there never will be a play book – if all your organization does is copy a program from the company down the street, you will never gain the ultimate promise of IX, competitive advantage.
IX is and will be whatever your company makes of it. The companies and individuals delivering the most impactful transformations – never set out with a mandate or title to transform anything. They just tried to solve problems, in new ways, with new technology. Then they tried to sustain and scale what they learned from solving these problems.
The Need for IX Exemplars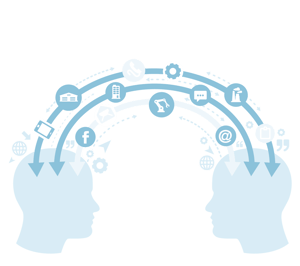 But with all that said, even though no company is great at everything, every company is great at something. And to that end – LNS will be working to identify these companies in our forthcoming IX Exemplar Series. Highlighting what these IX Exemplars have done extremely well, better than anyone else. Identifying why it worked in the organization, and providing that insight and framework to our members, so it can be incorporated into their own IX initiative, in a way that compliments their own organizations unique capabilities and competitive advantage.
In our initial research, we have identified 4 broad areas where IX Exemplars are needed, along with potential IX Exemplars in some detailed subsets of these areas; all of which are included in our forthcoming IX Maturity Framework.
Metrics and Analytics

How to choose the right transformational KPIs and step-change improvement targets
How to align corporate mission, business objectives, and transformational KPIs
How to align transformational KPIs with functional group KPIs and how each functional group, across cascading roles, measures: group effectiveness, contribution to transformational KPIs, and basis operational decision making off predictive and prescriptive indicators, in a risk-based way

Data Governance

How to choose the right organizational structure to support big data initiatives and data science teams (Air Liquid)
How to choose the right data to collect, at the right frequency, level of granularity, and location
How to improve data quality and collect and move data in context
How to sustain and improve data quality and context over time (Whirlpool)
How to successfully hire and onboard data engineers. How to successfully launch an industrial focused data science center of excellence

Leadership and Culture – Change Management

How to gain buy-in from plant managers and front-line workers (Ford)
How to successfully structure budgets and incentives to drive sustainable change
How to choose the right use cases for IX success (J&J)
How to present new technology to business leaders in a way that drives successful adoption and use (GP)
How to launch a lighthouse plant that doesn't end up in pilot purgatory
Servant leadership and transformation – How humility and self-discovery leads to change (GP)

IT – OT Convergence

How to choose the right converged IT-OT organizational structure for your company
How to use cyber-security as the tip of the spear to drive a converged IT and OT organization
How the business can lead IT-OT convergence
How to create a converged IT-OT operational architecture
How to create a layered approach to industrial analytics that provides synergistic value to both engineering and data science roles
How to define the scope and value of an IIoT platform in your operational architecture
How to build an operational architecture that addresses the needs of quality, EHS, FoF, and APM across IT and OT systems
How to build an operational architecture that supports cross-functional initiatives like NPI, Digital Thread, and Digital Twin
Categories: Industrial Automation, Industrial Internet of Things (IIoT), Industrial Transformation / Digital Transformation, Industry 4.0 / Smart Manufacturing