In the early days of the COVID-19 crisis, the public health response was focused on containment, and the advice for industry was supply chain resiliency and risk management. Ensure that sole sourced critical components had been eliminated or weren't coming from affected regions. In large part, North American and European manufacturing passed the test, due to several factors, including work already done after the Fujiyama nuclear disaster and supplier shifts forced by the several year-old trade-war.
Now that the COVID-19 crisis has been declared a pandemic and the public health response has shifted to mitigation; industrials – especially those in critical industries – must shift strategies as well.
Every crisis has its linguistic and psychological legacy. In the last financial crisis, it was "the new normal". After this crisis I suspect it will be "social distancing". Combining the two, it isn't hard to imagine a future where social distancing is the new normal. At least until the world has a vaccine, which experts like Dr. Anthony Fauci (head of the NIAID) predicts is at least 12-18 months away.
Impacts to Critical Industries
Some other industries are already moving to continue operating with social distancing measures implemented. In San-Francisco, which is under a shelter-in-place order, child-care facilities are staying open to serve workers who are employed by critical industries.
Here are the industry's new standard operating procedures:
Children must be in groups of 12 or fewer, and the same children must be in the same group every day.
If more than one group of children is cared for at one facility , each group must be in a separate room.
Groups cannot mix with each other. Childcare providers must also remain with the same group of children – they cannot rotate between groups.
Most North American and European industrials have spent the first half of this week implementing the company's crisis management plans. In most cases, crisis management plans didn't include a flu pandemic provision, and if it did, social distancing certainly wasn't included.
Plans are just that, plans. And they need to be adapted to facts on the ground and potential future scenarios, which for labor intensive critical manufacturing – like food, consumer products, and life sciences – should include the potential of sustaining long-term operations under social distancing guidelines.
What Should Operational and Digital Leaders do Now?
Factories are shutting down in droves. Bloomberg News declared that this is the largest factory shutdown since World War II. The biggest mistake operational and digital leaders can make now is to assume that in 2-3 weeks everything will go back to the way it was and begin operating again as normal.
Rather, start planning today for potentially far worse scenarios – and hope for the best-case. The US Government has noted that the worst-case could be multiple waves of the virus over the next 18 months.
People and Process Strategy
A starting point could be learning from how child-care facilities are changing people and process operations. Can your facility similarly restructure the flow of people and materials to minimize the interactions of people between small groups and supervisors?
In related news, Amazon announced this week they are hiring 100,000 new workers. Why? To address increased demand – only partially. More likely it is to keep operations running in a way that minimizes interactions between people and potentially moving to a 2 week on, 2 week off rotating shift model – which the healthcare space is already adopting, as much as possible, to ensure there will always be some healthy staff.
General Mills also announced this week they have seen a dramatic spike in demand for their products – have they similarly started dramatic hiring to support new operating models? Unfortunately, I haven't seen an increase in their job postings yet - but I hope it is coming. Toilet paper manufacturers must also be evaluating strategies to increase production.
Technology Strategy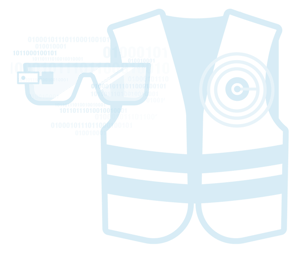 A large percentage of the industrial market has already adopted transformation initiatives, which has included broad based testing of digital technologies to transform operations. The goals of these initiatives have largely been to improve quality, enhance safety, reduce cost, and increase productivity.
In planning for future crisis scenarios, the goals of these initiatives should rapidly and dramatically shift to sustaining operations. Here are a few starting points to think through:
Connected Worker and Wearables – Monitoring health, tracking who was in contact with who for future testing and quarantining, reducing queuing at the time clock, etc.
AGV, Co-Bots - Social Distancing through increased automation and movement of materials
Vision systems, remote operation centers, collaboration platforms – Eliminate in-person work as much as possible, scale subject matter expertise that can no-longer travel
Agile Methodologies and Digital App Development – Respond to quickly changing regulatory environments and public health recommendations
Taking Action
Finally, these changes cannot be implemented in a top down fashion (because of speed of adoption requirements – weeks – and travel restrictions). To inspire the change, there must be leadership and guidance from the top; but each facility must make these changes on their own, in a self-service way. That means supporting and targeting the plant managers and local operation managers/engineers to embrace the business and social imperative for change.
If COVID-19 has shown anything yet, it is that in a crisis people want to help; we want to make a difference. If you have a leadership role in a critical industry, making these changes now – before it is too late – is the best way I know how.
Categories: Industrial Internet of Things (IIoT), Industrial Transformation / Digital Transformation, Industry 4.0 / Smart Manufacturing, Artificial Intelligence / Machine Learning (AI/ML), Environment, Health and Safety (EHS), Factory of the Future, Connected Worker