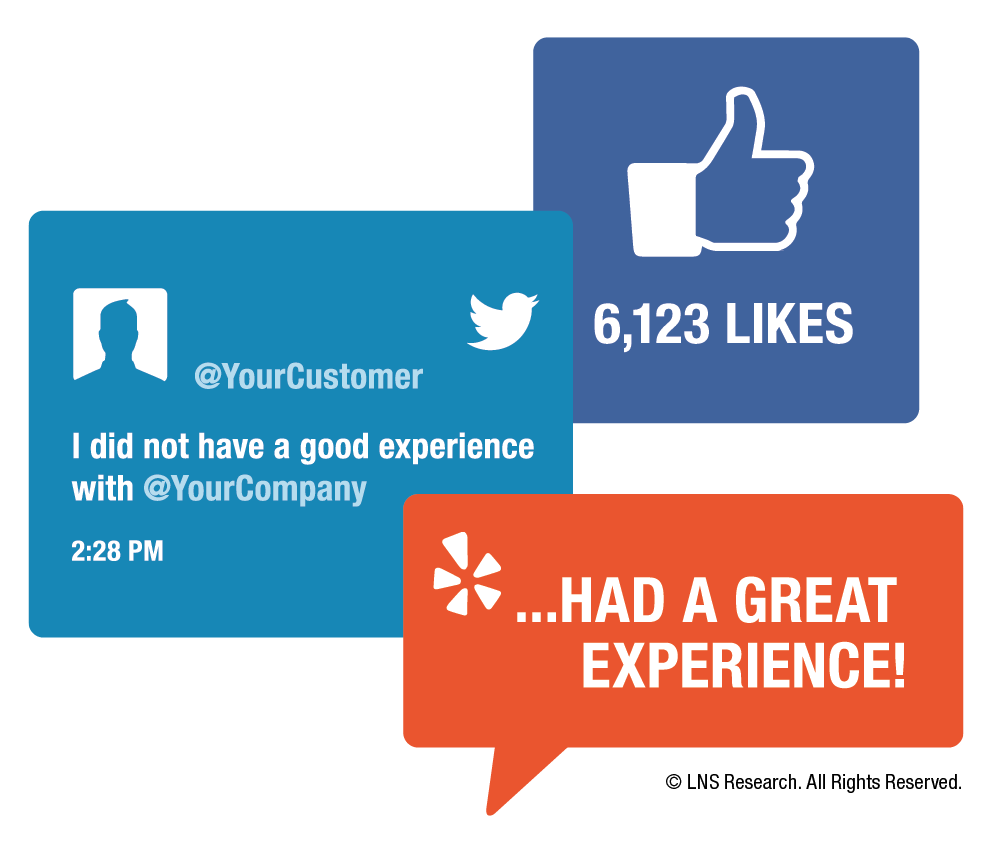 Quality leaders often view customer complaints as a reactive metric and the last line of defense in their arsenal. Though the term may seem pessimistic on a first glance, when collected, analyzed, and promptly handled, customer complaints have the potential to be a net positive for manufacturers. Not only from a metrics and operations standpoint but also in enabling closed-loop processes and driving a culture of quality throughout the organization.
Click here to speak to a quality research analyst
On July 20, 2017, LNS Research hosted an executive roundtable event on effective handling of customer complaints with Principal Analyst Dan Jacob leading the discussion among manufacturers including Cabot Microelectronics, Thermo Fisher Scientific, Kimberly-Clark, Motorola Solutions, Vesuvius, W.L. Gore and others.
In this blog, we'll go over the latest research data and insights from LNS Research, and some of the key takeaways around benchmarking customer complaints, the impact of social media listening, and closed-loop processes that were discussed during the roundtable.
Customer Complaints — Getting the Definition Right
While 53% of the respondents who took the LNS Research quality survey acknowledge that they track customer complaints, almost half of them (46%) do not know their current performance. There were several root causes discussed. One is a lack of a corporate-wide definition for customer complaints. Another is process and system fragmentation.
One of the definitions discussed was to identify customer inputs from various complaint sources and maintain a set of standards to check if an input from the customer should be considered as a complaint or not. Streamlining all these complaint sources and capturing them in a formal complaint management system is one of the prominent challenges in capturing customer complaints.
Harmonizing Complaints Across Product Lines and Business Units Paves the Way for Better Benchmarking
It is valuable to compare complaints across multiple product lines and business units. While volume of customer complaints is a common metric to quantify them, it is often not the most reliable metric from a corporate perspective. There is a substantial variation in terms of acceptable volumes of customer complaints when comparing fundamentally different objects — for instance a discrete object like a bandage and a process-manufactured fabric — due to different methods of manufacturing.
Harmonizing customer complaint metrics across product lines and business units is the way to overcome this. One method in use is to normalize based on cost. With this approach, the cost of defects reported in customer complaints is compared to total revenue, providing companies with a perspective of what the volume of complaints means from a revenue standpoint. Year over year improvement in customer complaints is also an excellent metric to benchmark as it removes all complexities required when comparing dissimilar products and businesses.
Social Media Listening Is Key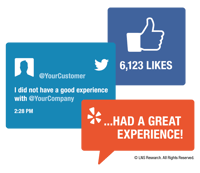 Social media has disrupted not only the way in which manufacturers have been receiving customer complaints but also the impact of a complaint. In the old world, a customer complaint meant the loss of one customer, maybe a few, depending on how many people they told. In today's social media world, one or a few poor product reviews or ratings can cripple an entire product launch. Therefore it's important to have an effective social media listening process to capture these complaints and attend to them as early as possible.
Companies have set up triggers to track incidents and comments related to certain products, and these allegations are then entered into the complaint management system and formally investigated as a standard complaint. More companies are also leveraging predictive analytic techniques like machine learning and semantic analysis to:
Monitor triggers or keywords to track negative sentiment online
Make sure that companies don't overact on a single complaint and assume there are systemic issues when there are none
Impact of Closed-Loop Processes and Cross-Functional Teams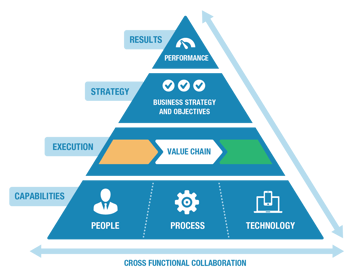 Having a closed-loop process across manufacturing, design, and quality around customer complaints, along with cross-functional teams to identify root causes can increase quality and therefore deliver a substantial reduction in the volume of customer complaints.
A large automotive supplier reduced customer complaints considerably by deploying a closed-loop process. Every time it received a complaint it conducted a root cause analysis and then sent the information directly to the shop floor. This enabled operators and the operations team to understand what was driving each complaint, so they could directly address the issue where the product was made.
One of the members in attendance at the roundtable spoke in detail about achieving a significant year-over-year improvement in total replacement cost for all complaints with a cross-functional teams approach. By analyzing complaints, root causes and processes cross-functionally, they've seen their cost of quality drop dramatically over a five-year period.
Next Steps for Quality Leaders
Effective customer complaint management is vital to business and enterprise success. The recent virtual meeting revealed several excellent approaches to improve customer complaint management, a few of which have been covered here. Check back for coverage and highlights of future events including the membership virtual meeting on December 13, during which members will take a deep dive into building a culture of quality.