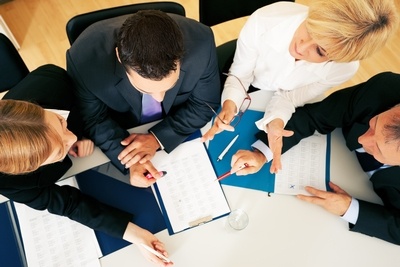 Here at LNS Research we believe and write regularly that Enterprise Quality Management Software (EQMS) is a key component of the people, process, and technology armory to drive harmonization, closed-loop processes, and the delivery of exceptional quality across an organization. We have developed a maturity model and delved deep into specific elements such as leadership and culture in an effort to help organizations make progress towards their goal of Operational Excellence.
Presenting the full and balanced view across Quality Management, Asset Performance Management (APM), Manufacturing Operations Management (MOM), Smart Connected Operations, and Environment, Health & Safety (EHS) and Sustainability demands collaboration. Often we find that not only do we have a valuable perspective from a member of the team, we discover deep expertise in a specific area that was not necessarily known prior. This can range from award winning presentation skills through qualifications in organizational transformation, agile scrum masters and Six Sigma black belts. All it takes is the initial opening of the communication channel.
In this post, we would like to call out one potentially overlooked source of expertise you as a quality leader may not have leveraged yet. With the 9001:2015 update looming and the quality management community looking for guidance regarding the implications of some of the significant requirements around managing risk, a perfect opportunity for collaboration beckons: collaboration with existing internal experts, namely your EHS leaders and practitioners.
The entire premise of introducing risk-based thinking and language that is in some parts explicit and others implicit is that we are ultimately modifying behavior from reactive to proactive. We are working proactively to prevent or reduce undesirable effects. A poor quality product that potentially fails in the field for example, and might cause harm to the consumer and or the company (reputational and/or financial). Think airbags for this example.
The approach is not new to the engineer who is well versed in product Failure Modes Effects Analysis (FMEA) for example, but for the non-engineer, mapping a risk landscape and conducting assessments, prioritizing, and implementing controls and accepting some inherent or residual risk is perhaps an entirely new demand altogether – at least formally doing this is.

Risk features significantly in the next iteration of the ISO 9001:2015 standard and there is some uncertainty with regard to how requirements will be assessed by certification bodies (third-party audit) for conformance. The uncertainty exists for the CBs not just those companies making the transition. Uncertainty is normal – a normal part of improvement actually – because it means change. The best way to implement change is to understand it fully and manage the risks associated with the change, which is somewhat ironic. The changes (in the standard) are designed to improve it, make it more appealing to a broader spectrum of businesses, and align it with other existing risk-based standards.

Risk has been at the core of other standards especially and of note are those widely adopted in EHS (ISO 14001:2004 and OHSAS 18001:2007). This is precisely why it makes sense for the quality leadership and quality teams to make a point of collaborating with their colleagues; colleagues that have been consumed/lived by the proactive nature of risk management for a couple of decades or longer. And risks that pertain to process steps, activities, main processes and the overall operation. They have deep understanding, a readily available knowledgebase, and experience of the tools used for the purpose, including:
Mechanisms for associating hazards, risk, and controls
Risk assessment methodologies
Assessment tools and risk thresholds
Managing risk registers
Implementing and assessing controls
Deriving and reporting via risk matrices and heat maps
Assessment frequency and recurrence
There will be differences in terms used by those in the EHS domain versus the quality discipline: a natural yet easily overcome semantic distraction. The principles are transferable however, and starting from the best way to communicate the need for implementing risk-based approach to quality management across the organization is as important if not more important than what tools will be required. This refers back to the "people" element we previously discussed. Leadership and culture will be the make-or-break for the effectiveness of the new order and no doubt there is a significant body of knowledge on how to get that right available from those with experience.
Open Up Communications Sooner Rather Than Later
Based on recent experiences at quality conferences and material pushed out to the quality community online, there is a significant effort to provide education on the impending changes and what they mean for organizations. What much of this often very good information lacks is the detail required on how to implement and prepare for conformance specifically. For a good start and an unbiased view in this challenge, we should be promoting a dialogue with our colleagues through cross-functional/cross-collaboration leadership and both implicit and explicit exercises. We will continue to explore and write on this and related subjects and we look forward to your input and views.
Categories: Enterprise Quality Management System (EQMS)