The focus of industry over the past several seasons has been on disruption – both the potential for a company to disrupt and rapidly grow, and the fear of being disrupted by an unexpected competitor or unexpectedly powerful competitor. Click here to speak to Dan
The commercialization of Big Data, cheap sensors, the Cloud, etc. has democratized connectedness, opening the door for many new ideas that can quickly reshape markets, enable new business models, and drive unprecedented value.
Quality leaders need to note that this is a rapidly changing time, and that the recent influx of new technology requires careful consideration. However, some things remain the same. Especially in a time where technology has the opportunity to disrupt, leaders need to retain the perspective on the entire Operational Excellence picture – People, Process, and Technology, and use that perspective to identify disruptive ideas as well as to optimize performance. This is particularly important as it relates to Supplier Quality Management (SQM).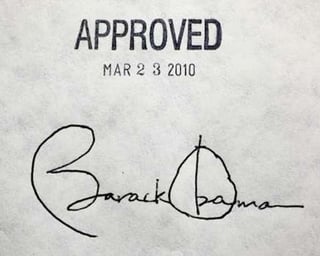 The Affordable Care Act
Earlier this year, I had the opportunity to hear Mark Bertolini's perspective on "Transformation in the Highly Regulated Health Care Environment." Mark is Aetna's Chairman and CEO, and runs a 50,000-person company that insures 46 million people, has revenues of $60BB, with a complex supplier/partner network of hospitals, doctors, and life science product and service companies.
The Affordable Care Act (ACA) has fundamentally changed Aetna's business – the government has now become Aetna's biggest customer. This shift, and associated 20,000+ pages of regulation, has resulted in substantial losses for some insurance companies, while Aetna's earnings grew 15% this past year according to the annual report.
A New Business Model
Mark's presentation focused on Aetna's vision to accommodate the new reality - and opportunity – that came with the ACA. Aetna's vision is to evolve the business model to shift away from being an insurance company that manages risk of an end user or employee, and towards being a health care company that manages personalized health.
This shift is critical for Aetna, but also the success of ACA, health care companies and patients. In order for the ACA to accomplish its goals of reducing rates - and for participating insurance companies to make money - patients must spend less time in expensive ER's and more time in low cost preventive care. That's also in the patients' best interest if they benefit with a healthier lifestyle.
The LNS Research View: Disruptive Supplier Management
There will undoubtedly be new Big Data, Cloud-based technology deployed to enable Aetna's new personalized health care vision. However, in order for this vision to be successful, it must succeed through Aetna's value chain. The medical health professionals interacting with patients and actually executing the vision are external to Aetna. They must buy into the vision, make the necessary changes in concert with Aetna, and drive the results needed for success.
Aetna must be able externalize its new vision and new Operational Excellence model in order to attain its vision and enable its new business model. The true disruption in this case is building or re-building relationships to achieve new levels of mutual benefit, supporting common processes across multiple organizations, and enabling these relationships and processes through a common set of underlying technology. At the time of the presentation, Aetna was considering approaches such as keiretsu to create new levels of engagement with suppliers.
Takeaways for Quality Leaders
Quality leaders must consider opportunities for disruption across Operational Excellence. As mentioned here, Supplier Quality Management is one particularly important and valuable area to corporate performance. Given the underinvestment in SQM, opportunities for disruption exist. Organizations looking to achieve disruption through SQM must consider methods to work closely with suppliers so that their vision and operational excellence can be shared with suppliers in a mutually beneficial manner.
NEW eBook is a must for Quality leaders! This eBook provides senior leaders with best practices for building a business case around quality and the foundational framework needed to gain executive commitment.

Tags: Supplier Quality Management (SQM), Operational Excellence, Big Data, Cloud, Enterprise Quality Management System (EQMS)