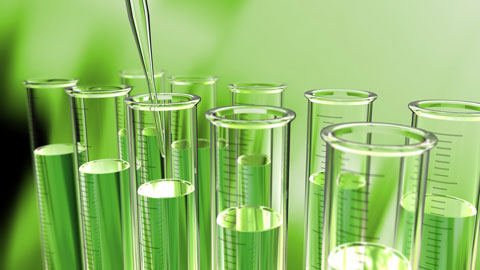 When we talk of traceability in manufacturing, most people today immediately think of the pharmaceutical industry as the main beneficiary of such technology. Indeed, one might say that much of that industry was initially an unwilling recipient of serialization being forced upon it. Most of the reactions were horror at the cost and the belief that the benefits would be limited. Now that regulation is coming into force, the industry is gearing up for many changes and expansions to manufacturing systems.
Legislation for serialization, ePedigree, traceability, and whatever else we want to include in it has now reached critical mass. Fortunately, the EU and US are setting standards across their huge economies, but there are many other countries who are doing their own thing. For example, the Chinese system is advanced, but somewhat closed to the Chinese market. It will involve yet another software solution to meet the regulations.
One could argue that meeting the timing of tough and urgent legislation for a single jurisdiction will be very difficult for most pharmaceutical companies. Meeting a handful of conflicting laws is probably beyond the reach of most. However, we are happy to see that all pharmaceutical companies are on the path to compliance, a situation that was not the case one or two years ago. Looking at the two major regulations, the path forward is slightly different:
The US Drug Supply Chain Security Act will be implemented in three phases:
Already in force since January 2015, phase one requires Internet of Things (loT) traceability and verification. Every time a lot is sold, a transaction history has to be updated. If a lot is split then each new package must have a history. There is no need to know which actual units are in each package after the split. In other words, item level serialization is not required. Manufacturers must be able to respond to queries from the FDA about suspect product, and be able to quarantine the appropriate batches and lots.

In 2017 (2018 for resellers) manufacturers must provide unique serialization numbers and 2D barcodes to the smallest saleable unit for some prescription drugs.

By 2020 everyone down to the pharmacy dispenser can sell only individually barcoded drug packages.
Most manufacturers are going to be able to meet these requirements for some drugs – how long it takes to get all drugs into the system remains to be seen. However, most of these manufacturers need to implement the EU regulations.
The EU Falsified Medicines Directive
By 2018, most prescription drugs will need to have a unique serial number. These numbers will be stored in a centralized database. Manufacturers, middle men, and pharmacists will have access to the database to check for falsification before dispensing. There is an important milestone due before the end of 2015 when finalized rules and operational methods will be published by the European Commission. These include:
The details of the safety features on each package, including serial number design and hierarchy

The list of prescription medicines that don't need, and the non-prescription medicines that should, bear the safety features

Who in the supply chain will have to do the verifications

Information about the repository design and functionality.
Basically, we are in a holding pattern until final publication in Q4 2015. However, much is known and the urgency to start the implementation of the serialization systems in manufacturing is high. Large pharmaceutical manufacturers will have tons of packaging lines needing different levels of change. All manufacturers will need to implement changes in their software systems from plant based Manufacturing Operations Management (MOM) solutions to the enterprise level applications that will communicate with the centralized repository.There is also a whole new layer of software required by wholesalers, logistics companies and pharmacies, but that is beyond the scope of our short discussion here.
Serving Multiple Markets Together
Although the two approaches are different, we believe that a combination of the US and EU approach will be the most beneficial. By building serialization into manufacturing to meet the rapidly arriving EU deadline, it makes complete sense to ensure that product genealogy is included so that recalls and notifications can lead to fast decisions about what to do to minimize the impact on patients (and the company's reputation for quality). Readers from different sectors should consider this from a slightly different angle:
Multinational pharmaceutical companies should already have selected implementation partners for the serialization to EU requirements and have batch level traceability in place. Now is the time to bring these two solutions together to deliver a global genealogy system that will meet EU and US requirements, and will be easily configured for other legislation. Make sure your implementation partners can deliver a flexible solution – it might cost a bit more upfront but will deliver results in the long term.
Smaller pharmaceutical manufacturers need to do what is required in their jurisdiction and keep an eye on more global solutions. The big bang approach might be too costly for now.
MOM vendors working in the pharmaceutical industry are, in general, well down the road to delivering what is required for basic serialization. Integration to traceability systems is urgent.
Enterprise software vendors need to partner with specialist serialization and traceability hardware, and software vendors to offer their customers a complete turnkey solution applicable to as many jurisdictions as possible. Heed the suggestion that meeting multiple requirements through a single solution will bring the greatest rewards.
Categories: Manufacturing Operations Management (MOM), Traceability