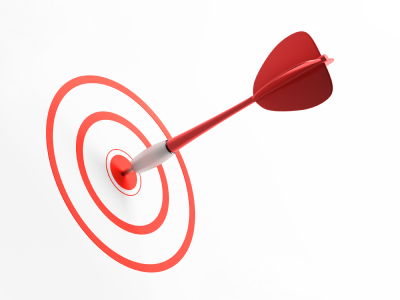 As a quality manager, you have a responsibility to ensure that the quality of your organization's products and processes are within specification. But why stop there? Many companies today are built around a model of operational excellence that focuses on continuous improvement in all areas of business. In this sense, your job as a quality manager is never really done.
After taking care of the low-hanging fruit, though, where do you find areas for improvement? They're generally realized through the quality management metrics found within the operational excellence model. By aligning key resources to optimize the power of these metrics, market leading organizations are making granular improvements in the quality of products and processes that are significantly impacting overall business performance.
Although many organizations understand the value of a robust quality metrics program in theory, there seems to be a disconnect between the desire to measure them and the capability to effectively do so. It's often the case that key resources—leadership, business processes, and technologies—are not in harmony with one another when it comes to quality management.
To put this into perspective, we asked several industry experts for their thoughts on aligning key resources to make any quality metrics program a success.

Expert Advice on Quality Metrics Broken Down
"Providing access to timely and accurate data has helped change behavior and culture." – Brad Martin, Vice President of Quality and Engineering at Siemens Enterprise Communications Tweet this quote!
A major challenge faced by organizations, especially ones that have distributed facilities across the globe, regards the collection and communication of data. Brad Martin makes a good point in that for a culture that supports quality management to really take hold, you need visibility into the performance of key metrics. Sometimes it's in the ability to deliver timely and accurate data for people to take ownership of how their actions impact the quality of products and processes.
"Aligning corporate objectives with globally standardized business processes is vital for identifying areas for improvement." - Mark Baker, Global Director of Operational Excellence, Quality, and Environment, Health & Safety at Saint-Gobain Tweet this quote!
A longstanding difficulty companies have faced is the limited of standardization of business processes between plants, business units, divisions, and so on. This can surface for several reasons, including the lack of strategic, long-term vision or a company that's been involved in M&A activities. Mark Baker points out that disparate strategies and solutions for managing quality is not sustainable for making progress toward corporate objectives and performance goals.
"EQMS Streamlines quality data from business processes across the value chain right to the executive dashboard." - Matthew Littlefield, President & Principal Analyst at LNS Research Tweet this quote!
It's imperative that organizations have a centralized system that can streamline standardized quality process data. Matthew Littlefield's point about enterprise quality management software supports this position. Today, market leading companies are using some form of an enterprise quality solution to manage quality across the value chain. A holistic information management system such as EQMS is the type of platform executives need to effectively aggregate and analyze the more granular aspects of metrics such as cost of quality and overall equipment effectiveness.
In mid-March, LNS Research will be holding the first meeting for the Global Quality Advisory Council. The meeting is set to cover metrics such as FPY, Cost of Quality, OEE, and others, more in-depth. To join industry leaders from Starbucks, Oriflame, Whirlpool, and more, please follow the button below.
You might also be interested in:
Reducing the Cost of Quality in Electronics Manufacturing [DATA]
Improving OEE through Real-Time Visibility of Quality Metrics [DATA]
Tags: Enterprise Quality Management System (EQMS), Metrics, Benchmarking