Every year LNS Research puts forth predictions around the key trends in the Industrial Transformation (IX) topics where we focus our research. In the case of asset performance management (APM), our 2019 forecast focused on the impact of Digital Twins on a company's strategy, go-to-market, business models, and on the direction of process automation.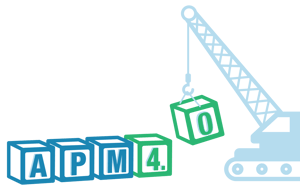 For 2020, there is so much activity that we've expanded our number of predictions to five. We continue to focus on the progress of Digital Twins, but now look at the broader role APM 4.0 in operational excellence and risk management, the transition that the major automation companies are facing in light of open automation and the OT Ecosystem, and as the wave of analytics startups starts to slow.
Predictions
Here are what we see for 2020:
The struggle to define "What is a Digital Twin?" will end up with each type of twin having its own definition by the vendor, with multiple definitions by type even within the same vendor. This will not clear up the confusion facing end users who need to decide on their own definition.


APM 4.0 vendors who can close the reliability loop and show how APM 4.0 underpins operational excellence and risk management will differentiate themselves from the pack and begin to pull away in the downstream process and other asset-intensive industries.


The number of analytics startups will start to fade as the large players supersede their capabilities, and survivors get relegated to niches, with few exceptions.


The battle for the OT Ecosystem will be between the automation and independent software vendor (ISV) titans, with the large players growing larger. Greenfield major projects will start to see engineering, procurement and construction (EPC) and corporate project teams select OT Ecosystem Contractors, rather than just major automation contractors (MACs). System Integrators (SIs) could have a much larger role to play too.


The Open Process Automation (OPA) pilot will be successful. The result will lead to tests by ExxonMobil's six partners, but no full commitments to OPA will be made by the major automation vendors until at least 2021. However, at least two smaller control hardware vendors will introduce OPA compliant products by year-end.
Digital Twins
Twins, twins, and more twins. Over the past year, they have become the talk of the town, but the industry still lacks a standard definition. LNS doesn't see this changing anytime soon. Vendors with multiple twins will just say each twin has its own definition leading to the consternation of many. End users should establish their own definition and use it to measure up what the vendors are pitching.
APM 4.0
APM 4.0 will continue to evolve. More importantly, its relevance to operational excellence and risk management will increase with those leading vendors and operating companies making the connection even stronger. APM strategy will no longer be limited to addressing assets and processes but include EHS and extend to operational discipline.
Analytics
Advanced analytics is fast becoming a big player game, especially in downstream and other asset-intensive industries. The upstream industry will remain the exception as it is still fragmented and highly specialized. Analytics, along with IIoT, are layering and trifurcating respectively in the market. End users will prefer open platforms that are fit-for-purpose and easy to use by engineers i.e, citizen data scientists. Those vendors who have domain knowledge already codified within their Digital Twin templates along with subject matter expertise and experiential databases, will dominate. The hyperscalers, AWS and Microsoft, are already in the game and will only grow larger by increasing their domain knowledge, internally and through partners.
Battle for the OT Ecosystem
The battle for the OT Ecosystem is on and will primarily be between the large automation vendors and the major ISVs, though many software and hardware players will remain in the mix, jockeying for relevance and position. As control systems open up and the ISA 95 layers compress with Edge and Cloud, now a part of the OT architecture, asset lifecycle, and manufacturing execution and operations management software will begin to exert dominance. Unfortunately, the industry will continue to lack a standard architecture and roadmap for the Ecosystem. End users will be challenged to transition existing footprints to take advantage of new digitally enabled capabilities. Nevertheless, this won't stop greenfield projects for issuing an RFP for the entire Ecosystem, where operating companies want to select one primary supplier to deliver a digital plant.
Up, Up and Away OPA?
The OPA pilot will be successful, but does this mean OPA will take flight? Not quite yet. LNS said last year that the key indicator of progress would be the success of the Open Process Automation Forum's efforts to drive pilot projects based on their soon-to-be-released specifications. So, much will depend on where and how ExxonMobil and its six partners* to test OPA in the actual operating plants. It's reasonable to assume it will first be in lower-risk facilities, but the ultimate test is, will they put their big money where their mouth is? We shall see. Meanwhile, LNS expects some smaller independent hardware vendors will beat the large players to the market, establishing beachheads in the lower risk and smaller facilities, particularly in hybrid/batch and discrete, where they are typically used now.
Well, we have rolled the dice for 2020 and expect it to be an exciting year of growth and change. Come 2021, it will be interesting to see just how well LNS did with these predictions and if you haven't already, read our self-assessment of our 2019 predictions.
*ExxonMobil's OPAF partners: Aramco, BASF, ConocoPhillips, Dow, Georgia-Pacific, and Linde.
Categories: Industrial Internet of Things (IIoT), IT/OT, Asset Performance Management (APM), Digital Twin