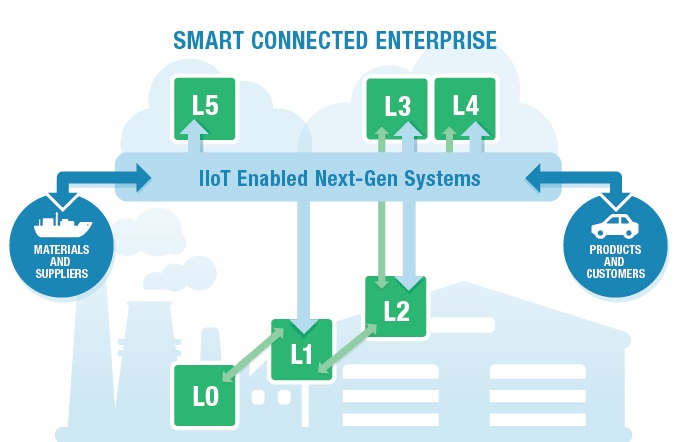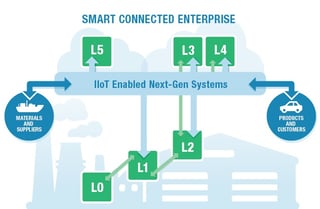 For those of us who are Hitchhikers' Guide to the Galaxy fans, the strange name of the latest Manufacturing Execution Systems (MES) provider will be clear – 42 is the answer to life, the universe, and everything. Arriving at the MESA and IndustryWeek conference in Chicago last week, we were greeted by a banner announcing the birth of 42Q, a new Cloud-based MES provider from San Jose, CA. It is a long time since we have seen a new fully developed MES solution hit the market.Click here to speak with Andrew
42Q claims to be the first pure Cloud MES solution and, before public launch, has been installed in over forty plants around the world. It can be considered a mature product, particularly in electronics manufacturing, where it has been installed on many modern high speed lines. Customers will be able to use the 42Q Cloud platform from the outset; this will allow very rapid initial deployment and the ability to scale from a small beginning to a globally interconnected solution. Standard dashboards and simple analytics are available and scalable from a single line to a multi-plant view.
Wide Applicability
Although others have deployed MES functionality in the Cloud, 42Q may be the first to offer high speed and reliable connectivity from the Cloud to the shop floor. This allows production execution and real-time monitoring of high speed production processes on the Cloud-based MES. As we have already mentioned, this suits electronics manufacturing and surface mount technology (SMT) machine management.
42Q has also focused on complex discrete manufacturing, including regulated industries such as medical devices, automotive, and aerospace. In medical devices the 42Q MES can support electronic device history records (EDHR) to the FDA 21CFR Part 11 requirements. Managing device build information and EDHRs in the Cloud should provide opportunities for faster management of quality and manufacturing issues, and the ability to share data with regulatory authorities and customers as soon as it is created.
At the launch, my colleague Matthew Littlefield suggested that 42Q MES "has the potential to jumpstart Industrial Internet of Things (IIoT) initiatives and disrupt the $2.8B discrete industries MES market." I would wholeheartedly agree that 42Q has an opportunity to be a serious disruptor of the discrete MES market. Only 20% of manufacturing facilities currently have an integrated MES solution installed and, in the past, the thought of implementing a large scale MES solution has been daunting. An easy to deploy Cloud-based solution with the right applications and shop floor connectivity for discrete manufacturing can help many to overcome the difficulties of getting started.
Cloud MES as an IIoT start
IIoT platforms have four main pillars needed to drive digital transformation in industrial companies:
Cloud

Connectivity

Application development
42Q does not claim to sell an IIoT platform, but being in the Cloud and having fast connectivity to the shop floor is always a good start. Manufacturers studying digital innovation and the steps needed to get started will find that being in the Cloud from the outset will remove many doubts that plant focussed operational technology staff sometimes fear. A MES system in the Cloud delivers excellent support for factory floor connectivity and mobility through dedicated internet and standard mobile technology.
Connectivity and application development in an IIoT platform go well beyond what is offered by MES solutions as they must support applications beyond the plant floor. However, extension of the capability of the underlying Cloud platform should be considered as a potential way of trying IIoT technology. In the field of Big Data Analytics, we have already seen manufacturers using standard analytics packages from public Cloud solutions as IIoT analytics solutions.
Companies that:
Do not have a MES solution

Are discrete manufacturers

Are planning an IIoT trial (This should include everyone)
Should consider a Cloud-based MES, such as 42Q, as a starting point for initial trials. Although the analytics and application development capabilities will not be as feature-rich as a true IIoT platform, having an MES system will allow the next steps to be undertaken once initial trials are done.
The traditional buying center for MES has been the plant and business management while Cloud platforms and the applications that run on them are the domain of IT departments. We believe the acceptance of Cloud solutions is growing as people get used to the Cloud in their everyday lives. 42Q will need to convince both groups that Cloud-based MES is safe, secure and fast, and will deliver on the promises of cost effectiveness and ease of deployment. We believe that this can be done and will indeed prove very beneficial for some manufacturers.
Finally, we congratulate 42Q for offering this mature MES to a wider audience than previously and hope that it will not be the last new MES on the market in the coming years.
Access this NEW eBook, "Manufacturing Metrics in an IoT World: Measuring the Progress of the Industrial Internet of Things," presents results from the fourth iteration of the biennial Metrics that Matter research study conducted between LNS Research and MESA International. It places particular focus on what IIoT means to manufacturers in the MOM space.