Benchmarking is always a hot topic among our Global Executive Council members as well as survey respondents.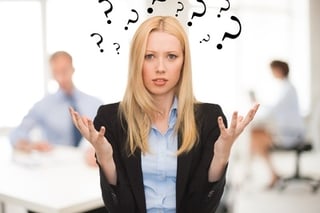 The Cloud deployment model is greatly increasing chances for new benchmarking and analytics capabilities; it's just a question of whether organizations choose to buy in...
Regardless of the practice area, Quality, Environment, Health & Safety (EHS), Manufacturing Operations Management (MOM), or Asset Performance Management (APM), benchmarking reports always draw high readership. Of course there are a number of ways to perform benchmarking; LNS Research's reports on industry metrics can help many companies understand how they compare to others in industry as do other third-party reports available through the trade press and other sources.
You can also hire a specialized benchmarking service that will, for a fee, evaluate your operations and then compare them to other firms that they have performed similar services for. Many companies do their own limited benchmarking, focusing on site-to-site comparisons within their own firm, possibly augmented by a few plant visits to similar firms in their industry, or geographically close and similar enough to their own to reveal some limited comparisons. Finally, with the advent of Cloud and Big Data Analytics, there is anonymous global benchmarking available from a growing set of application providers and some services firms.
Cloud and Big Data Analytics Have Opened a New World in Benchmarking
As a number of vendors that have focused on Cloud delivery of their applications have discovered, they're sitting on a wealth of data provided by their customers on their performance in virtually every area. This data, if properly handled to retain the anonymity of the sources--and properly secured--can be analyzed using the powerful analytic tools provided by virtually every Cloud provider to reveal detailed and highly accurate performance information that can be used for benchmarking. The larger the subscriber base, the larger the data pool from which the provider can derive benchmarking key performance indicators (KPIs).
The Challenge for Large Companies
One of the challenges large companies face is that they have traditionally opted for on-premise software in almost all manufacturing software application areas, especially those closest to the shop floor. Cloud-based Enterprise Resource Planning (ERP), MOM, APM, EHS and Quality applications have been far more popular with small to mid-sized enterprises (SMEs) than with the Fortune 1000 firms. This presents them with at least two major challenges. First of all, since they may not be a customer of the application provider, unless they utilize an on-premise version of the provider's software, they have little leverage when it comes to price negotiations since they haven't contributed to the data pool. Second, and more importantly, until the pool of larger companies that utilize these services start sharing their information with the providers, the companies in the pool may not compare well to their own due to company size. If the data pool comprises primarily SMEs the benchmarking data will be skewed to those sized businesses and comparisons to direct competitors of similar size may not be possible. Also, some industries simply don't have a large pool of SME participants and therefore may not even have data from a significant number of firms specific to those industries.
Benchmarking Becomes a Driver to Adopt Cloud Manufacturing Applications
Last November I wrote blog entry on being a good netizen in the APM space and why companies should consider sharing data. By moving their applications to the Cloud organizations can take the first step in helping to populate the growing databases of manufacturing performance data in all areas. They may just discover that many of the arguments they have used to justify on-premise applications such as security and speed have fallen by the wayside. In the APM space SMEs that have adopted Cloud-based applications consistently report that the security offered by services such as Microsoft's Azure and Amazon's AWS provide a higher level of security than the on-premise versions of their applications. They may also find that the speed and global accessibility of Cloud applications match or even exceed that which they can afford to deploy on their own.
---
All entries in this Industrial Transformation blog represent the opinions of the authors based on their industry experience and their view of the information collected using the methods described in our Research Integrity. All product and company names are trademarks™ or registered® trademarks of their respective holders. Use of them does not imply any affiliation with or endorsement by them.