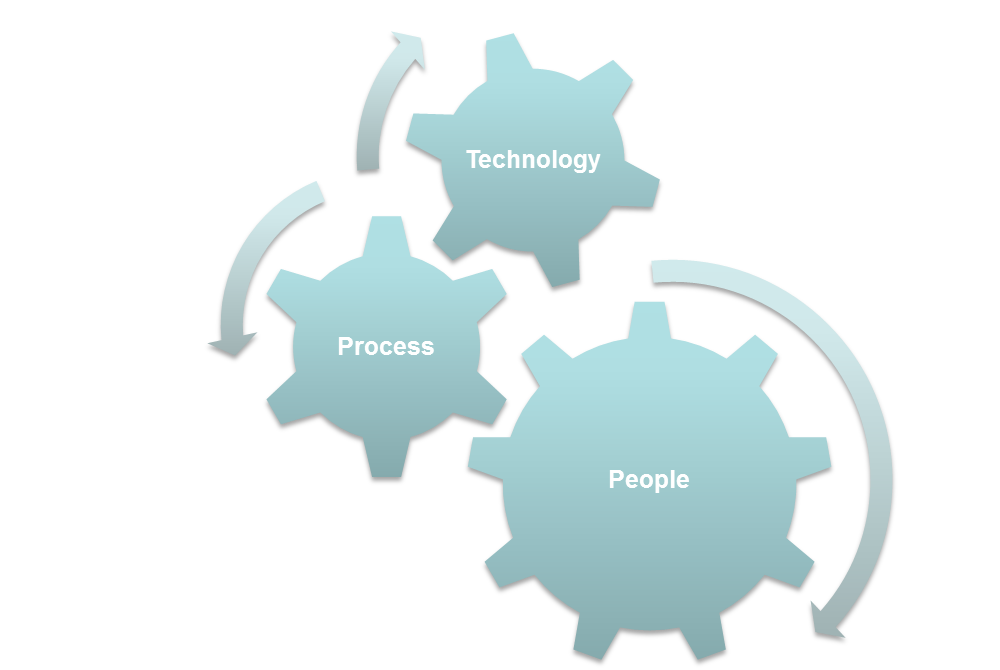 In our first 2 posts on Enterprise Quality Management Software we examined some of the strategic objectives that are driving companies to adopt Enterprise Quality Management Software as well as the metrics that are defining success in these implementations, especially cost of quality.
In part 3 of this series we will examine how leading companies are building a model of operational excellence to properly align the organization in supporting its goals.
Defining Operational Excellence
In our previous post on defining best practices in benchmark research we discussed what a model of operational excellence looked like for World-Class organizations. In that post we looked at how a model of operational excellence should align metrics, people, process, and technology in pursuit of the organizations' strategic objectives.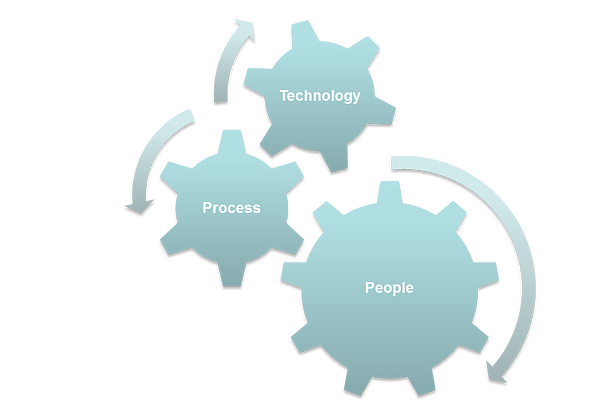 Now let's look at what a model of operational excellence looks like when it is specifically built around Enterprise Quality Management Software.
Strategic Objectives: Most companies today are primarily focused on revenue growth and attempt to grow revenues in many different ways, including: launching new products, entering new markets, and increasing production capacity to name just a few. Quality can play a supporting role in many of these areas. High quality products can to a large degree determine the success of a company with new products or markets. Improved quality is also often the quickest way to improve production capacity and nothing can create revenue losses quicker than a quality related product recall or non-compliance event.
Metrics: Clearly it is important to have a good handle on traditional financial metrics, like revenue growth, return on assets, cost of goods sold and more. However it is perhaps even more important to understand the operational metrics and the role quality can play in performance. These metrics often include the Cost of Quality, On Time and Complete Shipments, Production Efficiency, Successful New Product Introductions and more.
People: Quality should be an executive priority and the organization should move towards a culture of continuous improvement. Far too often grass roots efforts start out with a lot of momentum but if the executives don't believe in it the trend is more often than not for the initiative to lose steam and not have a truly enterprise wide benefit.
Process: Begin to harmonize disparate systems and business process into a standardized and flexible framework for creating operational excellence and building quality into the business. Many times there are just too many systems and they are often disjointed and difficult to maintain. By streamlining the IT environment and focusing on business process, quality can begin to become a strategic objective that is intelligently built into business processes.
Technology: Support changing culture and business process with Enterprise Quality Management Software that centrally manages core quality capabilities. With the executive sponsorship, culture, and business process pieces in place, it is time to start moving on to software. Software should be designed to centrally manage quality and compliance across the business and start with well proved capabilities that can impact the metrics listed above, like:
Non-Conformances / Corrective and Preventive Actions

Document Management

Audit Management

Change Control

Sampling and Testing

Quality Planning

Supplier Quality Management

Risk Management

GMP and HACCP
In upcoming research we will test our hypothesis and see if World-Class manufacturers are truly building models of operational excellence in the way described above.
If you would like to read more on the topic of quality management, please click the button below to become a part of our community and gain access to our Quality Management Systems Research Library.