Ensuring the production and delivery of high quality products is an ongoing issue in the industrial setting. With the rising complexities of products and the corresponding process and technologies across the value chain, traditional methods for managing quality are becoming obsolete. As a response, a new software category is emerging, Enterprise Quality Management Software (EQMS).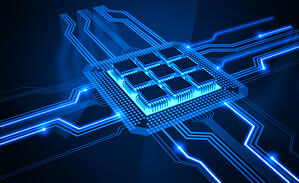 In mid-October, we released the industry's first Solution Selection Guide for EQMS. Because the software space for quality management is ill-defined and similar research has not been published previously, this new report serves as a critical resource for industrial and manufacturing decision makers.
Choosing an EQMS solution is a process that can consume considerable resources and be a source of much confusion for industry executives. To help smooth this process, LNS believes our EQMS Solution Selection Guide should be the first stop on the journey. With 18 of the market's top vendors covered in depth, it provides executives with everything needed to make a shortlist of potential EQMS solutions.
In the coming weeks, we'll be blogging about vendors listed within the publication, touching briefly on strengths, weaknesses, functionalities, industries served, technology architectures and more. The information provided is based on a number of briefings with vendors as well as our own analyses of the market.
This week, we're covering Charlotte, NC-based software company Camstar, a longtime provider of Manufacturing Operations Management (MOM) solutions.
A Brief Overview of Camstar
Camstar's Enterprise Manufacturing Platform focuses on improving product quality. The vendor's solution targets high volume, high complexity industries that require high quality products, heavily utilize outsourcing in production, and have to abide by strict regulations. With notable experience in the Manufacturing Operations Management space, Camstar has a strong understanding of integrating quality throughout the manufacturing process as well as across the value chain.
Through acquisition and moving to a re-architected .NET platform almost five years ago, Camstar has expanded its quality management capabilities to help close the loop on quality management. The vendor's EQMS functionalities touch a wide range of areas, with strength in the integration of MOM and quality management, supplier quality management, non-conformance management, and event management.
Although Camstar offers on-premise solutions, in recent years, it has invested heavily in its web-based and configurable user experience. This has allowed the company to deliver quicker changes to processes without the need for dedicated IT. The vendor has also moved into the touch, scan, and mobile-friendly application space.
Camstar does well in coupling quality management with its MOM capabilities, which include Manufacturing Execution Systems, Manufacturing Intelligence, and Quality Collaboration. The vendor's currently working to strengthen its quality management functionalities beyond its core MOM focus areas. This is evident with the acquisition of SigmaSure's Supplier Quality Management System and RMA/Warranty. We expect to see similar activity in the future.
A Deeper Look at Camstar
For a more extensive overview of Camstar, read LNS Research's EQMS Solution Selection Guide. It covers:
Industries served
Functionalities delivered
Company sizes served
Geographies covered
Technology delivery platforms
Technology delivery models
The guide also breaks down the vendor's central attributes by total coverage areas, areas of strength, and areas of emerging strength.
Reviewing the analysis of Camstar alongside the other 17 vendors covered, executives can take a comparative approach to selecting an EQMS solution. They will have everything needed to produce a shortlist of potential EQMS vendors for their organization's implementation.
If you are currently using or evaluating Camstar for quality management, we would like to hear about your experience with the solution.
For this selection and implementation, more information can be found in the links below:
Related Research Spotlights:
Enterprise Quality Management Software Best Practices Guide
Top Integration Points for Enterprise Quality Management Software
Related Blogs:
Top 3 Strategies for Selecting an EQMS Solution
EQMS: Understanding the Drivers behind Global Adoption
Realizing Operational Excellence through EQMS
---
All entries in this Industrial Transformation blog represent the opinions of the authors based on their industry experience and their view of the information collected using the methods described in our Research Integrity. All product and company names are trademarks™ or registered® trademarks of their respective holders. Use of them does not imply any affiliation with or endorsement by them.