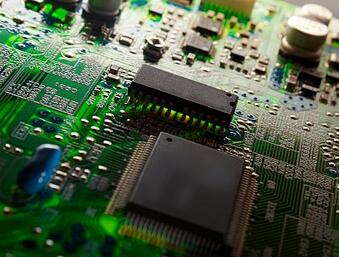 In the push to remain competitive on a global scale, manufacturing organizations have had to evaluate their production operations and shore up any areas where costs can be decreased and profitability maximized. These include lowering risk, improving customer responsiveness and service levels, obtaining a higher return on assets, and others.
One of the chief ways companies are attacking these goals is through facilitating a communication bridge between enterprise/business operations systems and the industrial automation systems and manual activities on the shop floor, namely through manufacturing operations management (MOM) software applications.
MOM software enables greater visibility into operations by providing real-time access to data and the interrelationships of shop-floor assets and enterprise software. It allows companies to better evaluate and improve the full set of end-to-end business and manufacturing processes to create more streamlined and optimized operations.
As the MOM market has grown and matured inside the past 5 to 10 years, many organizations have implemented specific applications or comprehensive, integrated manufacturing operations solution suites. Based on briefings with top vendors in the MOM space, LNS Research recently released its MOM Solution Selection Guide. Each week, we're highlighting the strengths and positioning of a different vendor.
This week, we're covering Camstar, a Charlotte, NC-based company that has built out its enterprise class, manufacturing execution system (MES) software capabilities to include many new MOM functionalities over the past few decades.
Camstar caters well to high volume, high complexity industries requiring high quality products that engage in outsourcing and are tied to strict regulations. With a history of working closely with partners, the company's MOM capabilities include MES functionality that ensures production fulfillment, manufacturing intelligence, maintenance management, and component and product movement across supply chains.
Through its .NET platform re-architecture, the company has expanded its overall enterprise platform and enhanced quality capabilities with Statistical Process Control and the handling of non-conformances. Camstar can now deliver a closed-loop process capability that helps companies achieve visibility in quality and other business performance metrics across engineering, manufacturing, and the supply chain, making it a viable choice for global, multi-site enterprises seeking a comprehensive manufacturing solution.
The company offers industry-specific, out-of-the-box functionality for customers in its strongest industries, which include medical device, high-tech/electronics, and semiconductor. The company has solid relationships with integration partners like IBM, TCS, HP, and others, which assist with its global rollouts, and a strong understanding of what it takes to deliver enterprise class software platforms for manufacturing processes.
As part of its go-forward strategy, Camstar has invested heavily in its Web-based and configurable user experience, which allows the capability to make quick changes to production processes and screens without the need for its customers to have dedicated IT resources, and offers its products in 'Software As A Service' (SaaS) format, further lessening the need for in-house IT support. Camstar has also recently evolved its applications to be touch-, scan-, and mobile-friendly.
LNS Research hopes to see Camstar continue to invest in its enterprise platform capabilities in the areas of cloud-computing, common Web and mobile visualization, and simplified network application distribution and management.
A Deeper Dive into Camstar's Manufacturing Software Offerings
For a more detailed evaluation of Camstar and its software capabilities, be sure to access the LNS Research MOM Solution Selection Guide. It covers multiple dimensions of evaluation criteria, including:
Industries served, specific functionalities included within the MOM offering, company sizes served, geographies covered, technology delivery platforms and models, and time to solution value. The guide also breaks down Camstar's central attributes by total coverage areas and current and emerging strengths.
Click below to access the solution selection guide and full comparative analysis of 20 top MOM software solution vendors.
---
All entries in this Industrial Transformation blog represent the opinions of the authors based on their industry experience and their view of the information collected using the methods described in our Research Integrity. All product and company names are trademarks™ or registered® trademarks of their respective holders. Use of them does not imply any affiliation with or endorsement by them.