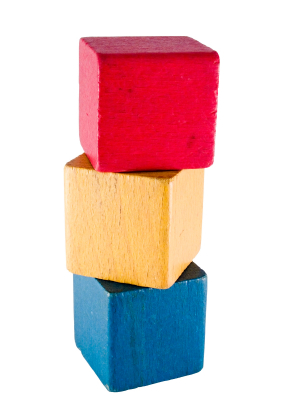 One of the most critical factors of success for any organization depends on how effective it is at managing the quality of products and processes. Strategies are constantly being refined and improved to fully optimize the use of people, processes, and technology.
In the realm of quality management as well as in today's digital age, a considerable amount of focus is placed on the maturity and evolution of technology and processes. However, it is important to note that the element of people, leadership and quality culture continue to play a central role.
The way quality is structured within an organization has a lot to do with the effectiveness of quality management. There are many ways quality can be structured from centralized through decentralized and models in between. Below, I'll discuss these different structures.
Centralized Quality Management
A centralized quality organization is usually led by a corporate quality team that manages high-level goals and initiatives across the enterprise. This group will be responsible for standardizing processes, establishing training programs, and managing the role of quality within enterprise IT applications.
Although companies pursuing a centralized quality management strategy have quality resources at the site level, these managers will have little to no flexibility in adapting processes and requirements that may be unique to their site-level environment.
Decentralized Quality Management
Organizations that take a decentralized approach to quality management generally take a decentralized approach in most aspects of business. Often, these companies are comprised of a number of independent business units that are organized by region or product line. These companies are also likely to have grown through acquisition but may not have taken the time to integrate new companies into existing structure.
The Hybrid Approach
If done properly, the hybrid approach to quality management can bring the best of both worlds. If not, it can bring the challenges of each. The hybrid approach really means managing only the global processes that can deliver the benefits of the centralized approach, while leaving the local parts of quality management that deliver the benefits of a decentralized approach.
For many companies this means centrally managing business processes such as NC/CAPA, Document Control, Audit Management, and Compliance Management while managing quality issues that impact areas like engineering, manufacturing, or service more locally (site- or business unit-level). Companies that take a model approach also use a few additional strategies that help capitalize on the benefits of each approach:
Quality as Part of a Specific Initiative
Some organizations manage quality as part of an initiative like operational excellence, lean manufacturing, Six Sigma, or productivity. These organizations typically have a standard set of rules and processes for managing such initiatives, aligning horizontal areas of quality, finance, operations, and others to those high-level rules and processes. The ideology behind this is that quality cannot be managed by a specific group, rather it has to be part of every employee's responsibility.
Quality as Part of a Specific Function
Depending on the industry and company, some organizations are more focused on a specific function when it comes to quality. Functions may include supply chain management, design, manufacturing, distribution, or services. These organizations typically consider these functions a core competency as well as a source of differentiation in the industry. Within each of these functions, there will generally be a quality group that will report up to a senior manager. For example, the vice president of the supply chain may be reported to by the quality heads from design and manufacturing.
So how should you structure quality in your organization?
There simple answer is there is no one-size-fits-all approach to structuring quality within your organization. Virtually every organization has a hybrid model, encompassing elements of both centralized and decentralized quality structures. It is important to understand the current goals as well as challenges faced by your company and align your strategy accordingly.
---
All entries in this Industrial Transformation blog represent the opinions of the authors based on their industry experience and their view of the information collected using the methods described in our Research Integrity. All product and company names are trademarks™ or registered® trademarks of their respective holders. Use of them does not imply any affiliation with or endorsement by them.