Over the past few months, we've been helping many LNS program members with strategic planning for 2018, and underlying this planning is a common theme - "What is the perceived value of quality?"
Click here to speak with Dan Jacob
The higher the perceived value across the organization and in the C-suite, the easier it is to justify existing resources and expansion plans. Our research over the past several years has helped manufacturers revisit quality's role in delivering success in operations and better position quality in corporate strategy. Refer to eBooks on "Executive Business case for EQMS," "Quality 4.0," and "Supplier Quality Management" for more details.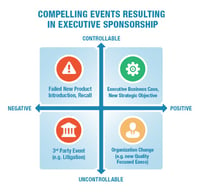 LNS recommends emphasizing following areas in your discussions for quality:
Align quality with strategic objectives/success
Pick the right metrics
Set a maturity journey that underlines adoption of best practices
Our work with manufacturers in the industry has proven that this approach, backed with data, results in a strong executive commitment to quality, and translates into improved investment and culture.
Despite this robust foundation, we haven't challenged one core area – the definition of quality. I have always liked Crosby's definition, "Quality is conformance to customer requirements," but frankly, the market has changed. Forces like social media, Internet marketplaces, and connected devices drive increased scrutiny from the outside. Quality has successfully moved upstream into new product introduction (NPI) at a growing number of companies, which shifts the competitive landscape. Maybe it's time to revisit the definition.
New definition: "Quality is Conformance to Customer Expectations."
Why make this shift? The new definition makes customers' satisfaction even more central to delivery of quality. As we expand the perception of quality's value, this definition aligns us with revenue, and sales and marketing. With this definition, quality isn't working to a market requirement list owned by others (R&D, marketing, sales), but rather has partial ownership at the fuzzy front end of the product lifecycle. It sets the internal expectation that we must correctly interpret customer expectations into requirements, and deliver on those requirements to meet expectations.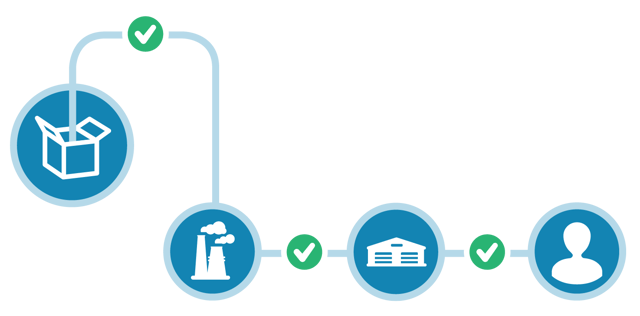 Think about these scenarios
Do we see lots of "no defects found," or issues that don't meet defined requirements and use cases?
Do we receive negative customer feedback in social media?
Do customers have new use cases based on their expectations with tangentially related products? For instance, customers' experiences with technology like iPhones and Android devices shape general expectations of interfaces, usability, and intelligence.
We may not recognize these issues as "quality" issues today, but given its impact on the success of business and the increased scrutiny, maybe we should.
As a disclaimer, this definition is an aspirational target and not a contractual requirement. It is like "zero defect" initiatives, where manufacturers leverage machine learning (ML) and sensor data to identify products that pass inspections but are still likely to fail under warranty. Zero defect is still not truly possible, but leaders using advanced techniques anticipate substantial reductions in in-warranty failures.
The new definition is an excellent segue to another point. While the market has positioned total cost of quality (TCoQ) as the top metric for quality, that choice still makes quality a cost center and under-represents quality's role in customer retention, brand, and revenue creation. There is no arguing that we need to do a good job at TCoQ, and LNS will continue to establish an explicit connection between quality and the top line.
The revised definition aligns quality with market success. We've pressure tested it with many leading manufacturers with positive feedback and hope you will find it useful. Whether or not this is the definition for you, reexamine how you define quality and understand its impact on your organization's behaviors, resource allocations, and culture.
Categories: Enterprise Quality Management System (EQMS), Metrics, Cost of Quality (CoQ), Supplier Quality Management (SQM), Culture, Quality 4.0, New Product Introduction (NPI)