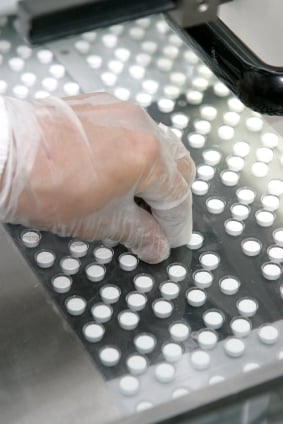 In a short period of time, the Enterprise Quality Management Software (EQMS) market has matured greatly. Today, there are a variety of solutions with automated and holistic quality management processes, ranging from pure-play EQMS to other enterprise applications (PLM, ERP, MES, etc.) with EQMS functionalities.
The EQMS space has become complex. As a consequence, LNS Research developed the EQMS Solution Selection Guide, which has helped hundreds of executives make a short list of potential vendors. The guide analyzes 18 top players in the space, providing an overview as well as a deep dive into each solution's strengths and positioning.
Over the past few months, we've been blogging about vendors listed within the publication. The information provided is based on a number of briefings as well as our own analyses of the market.
This week, we're covering QUMAS, an 18 year old Ireland-based company that's well positioned in the Enterprise Quality Management Software space to serve the life sciences industry. QUMAS offers compliance, quality management, document management, and collaboration solutions.
A brief overview of QUMAS
QUMAS offers a number of EQMS solutions, each on their own platform. For the purposes of this post, QUMAS has two main strengths to point out. The first is ProcessCompliance, which is aimed specifically at the Life Sciences industry. As QUMAS's traditional on-premise offering, it has been used for CAPA and deviations management. We recently had a chance to speak with QUMAS regarding investments in ProcessCompliance and the release of version 3.0.
With a refreshed user interface, QUMAS has enhanced various areas of the solution, including its navigability, reporting capabilities, and automated processes. Notable additions to the solution include new event types for triggering business rules, grids that support easy integration with ERP and other applications, scheduling and escalation of tasks, and new templates to add structure and standardization to data.
The other solution is Compliance SP, a quality management system built in SharePoint that leverages the QUMAS Cloud software deployment model. With a cloud-based collaboration portal, this solution helps companies to move from pure document collaboration to business process collaboration and, in addition to other functionalities, helps to automate interaction with the supplier network. It facilitates collaboration on regulatory documents as well as with contract manufacturers and other partners.
As an EQMS vendor that stands out in its ability to manage compliance, regulatory affairs, online FDA submissions, and enterprise quality management, QUMAS's web-based solutions deliver a variety of functionalities. QUMAS's preconfigured best practices and processes provide greater visibility for life sciences activities related to FDA regulations and ISO standards.
QUMAS's strength in life sciences resonates particularly in the pharmaceutical, biopharmaceutical, and medical device industries. The vendor also plays a role in the financial services and software industries. Its solutions work well for both large and small industry players, as well as pre-revenue life sciences companies.
Having a strong partnership with Microsoft, QUMAS's software fits well into many existing corporate IT infrastructures using the platform. The web-based solution provides scalability, while allowing for low implementation costs. In the future, we will keep an eye on QUMAS's additional technology investments and initiatives, specifically in regard to the further expansion of managing quality over the cloud.
A Deeper Look at QUMAS
For a more extensive overview of QUMAS, read LNS Research's EQMS Solution Selection Guide. It covers industries served, specific functionalities included with its EQMS, company sizes served, geographies covered, technology delivery platforms, and technology delivery models. The guide also breaks down the vendor's central attributes by total coverage areas, areas of strength, and areas of emerging strength.
Reviewing the analysis of QUMAS alongside the other 17 vendors covered, executives can take a comparative approach to selecting an EQMS solution. They will have everything needed to produce a shortlist of potential EQMS vendors for their organization's implementation. More quality management software vendor write-ups can be found on our site as well.
If you are currently using or considering QUMAS's software, we would like to hear about your experiences. Please feel free to reach us by email at info@lnsresearch.com.
For this selection and implementation, more information can be found in the links below:
Research Spotlights:
Enterprise Quality Management Software Best Practices Guide
Top Integration Points for Enterprise Quality Management Software
Blogs:
Top 3 Strategies for Selecting an EQMS Solution
EQMS: Understanding the Drivers behind Global Adoption
---
All entries in this Industrial Transformation blog represent the opinions of the authors based on their industry experience and their view of the information collected using the methods described in our Research Integrity. All product and company names are trademarks™ or registered® trademarks of their respective holders. Use of them does not imply any affiliation with or endorsement by them.