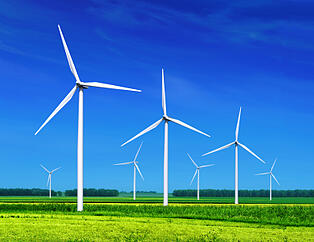 This week, I decided to publish an article that strays from my usual weekly contribution. Instead of providing readers with industry reports, case studies, or thought leadership articles, below you will find four videos discussing various topics relatable to our community. I guarantee that each of you will find something of interest, as each video varies in its focal point.
There's something for those interested in quality mangement, industrial energy management, and manufacturing operations.
Follow @NTarutis
Manufacturing Makes America Strong
Short and sweet. Caterpillar, Inc. CEO & NAM Board Chairman Doug Oberhelman tells the story of manufacturing in America and the history of the National Association of Manufacturers. I chose to include this video due to the importance and passion of U.S. manufacturing across all industries. Manufacturing gives us pride.
Tweet this video | Share on LinkedIn
Energy Management: Understanding the Energy Trends
Gordon Quigley, VP of Energy Management Solutions and Services, and Michael Mackenzie, VP of Energy Management Transformation, of Schneider Electric provide detailed insight into current global energy trends. Fun fact: 1 Google search on our smart phones equals 1 gram of CO2. 1 million Google searches emits enough CO2 for a flight from Paris to NYC. Last year, there were 3 billion Google searches. Mackenzie explores reduction plans in various countries related to current trends. Achieve more by using less.
Tweet this post | Share on LinkedIn
Introduction to 3D Printing: The Promise and Pitfalls of Desktop Manufacturing
For those of you who have been intrigued by all the talk surrounding 3D printing, then this video is for you. Tested provides an in-depth discussion of 3D printing through their experiences with four generations of Makerbot. Great insight for those looking into home printing or even for those who are curious about what this process actually entails. Comparisons of 3D Printing technologies.
Tweet this post | Share on LinkedIn
The ISO 9001 Family: Global Management Standards
The International Organization of Standardization explores the global impact that ISO 9001 has had on businesses over the past two decades. The ISO 9000 family provides standards for quality management and quality assurance. The best known standard in this family is ISO 9001 which details the requirements for a quality management system. ISO 9001 has been implemented in over 1 million organizations in 170 countries. Learn about ISO 9001.
Tweet this post | Share on LinkedIn

You Might Also Be Interested In These Articles:
Operational Excellence: Rationalizing Multiple ISO Standards
Defining the Industrial Energy Management Framework
Categories: ISO Standards, #Roundup, Enterprise Quality Management System (EQMS), Manufacturing Operations Management (MOM), Industrial Energy Management (IEM)