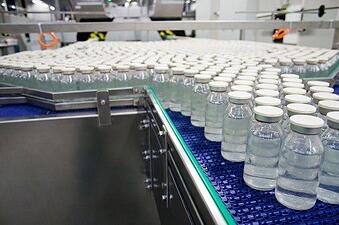 As global competition and the drive to improve production efficiency and safety have intensified, inceased pressure has been placed on manufacturing processes and systems. Many organizations are now realizing the value and necessity to simplify and upgrade production operations. One of the ways companies are doing this is by standardizing on their manufacturing operations management (MOM) software applications.
MOM software can play a crucial part in bridging the gap between the overall enterprise-level business software like enterprise resource planning (ERP) and business intelligence (BI) and the shop-floor level automation systems and equipment. Among the many positive business effects possible are increased visibility and profitability, lowered risk, improved customer responsiveness, and greater collaboration between disparate locations and systems.
LNS recently released its MOM Solution Selection Guide, which aids manufacturing executives in developing a shortlist of potential vendors for implementation. In creating the guide, we held briefings with top vendors in the MOM space, and we're highlighting the strengths and positioning of a different vendor each week.
This week, we're covering AspenTech, a Burlington, MA-based company with MOM capabilities that have evolved over the past three decades, and that's well-known for solutions that perform supply chain optimization.
A Brief Overview of AspenTech and the aspenONE MOM Solution Offering
AspenTech takes a pure-play software and services approach as they offer their solutions on top of their customers' existing automation and enterprise system investments in a hardware-agnostic fashion. The company's success has been built upon three decades of acquisitions and developments. AspenTech currently has over 50 global partners in providing MOM solutions.
aspenONE's core strengths are in the process manufacturing markets that require sophisticated process and production engineering models across the planning, design, operation, improvement, and optimization life-cycle. The company is also strong in advanced process control, optimization operations, and associated information management capabilities. It is a trusted supplier to many top manufacturers in the oil & gas, chemicals/petrochemicals, pharmaceuticals, and utilities industries.
AspenTech also has strong integration capabilities with its Integration Foundation and linkages with third-party software such as Microsoft Web Services, TIBCO, and Informatica technologies, which link together the company's simulation and modeling, supply chain planning and scheduling, manufacturing execution, and information management offerings.
The company's lastest version of aspenONE contained improvements and modernizations in areas of modeling integration across the manufacturing lifecycle, ease of administration, user interface, and mobile operations, and overall allows for better collaboration across more production personnel. Other major functional areas include MES capabilities that combine production execution with associated information management, performance management, and operations intelligence.
AspenTech is investing in refreshing all of its products and LNS Research hopes these will manifest in our vision of next-generation MOM integration and collaboration platform and more lightweight/modular "apps."
A Deeper Look at AspenTech and the aspenONE Platform Attributes
A more detailed analysis of AspenTech and its capabilities can be found in LNS Research's MOM Solution Selection Guide. The guide covers several dimensions of evaluation criteria, including:
Company sizes served, geographies covered, specific functionalities included, industries served, technology delivery platforms and models, time to solution value, and more. The guide also gives a deeper look at AspenTech's attributes by total coverage areas and current and emerging strengths.
Categories: Manufacturing Operations Management (MOM), Solution Selection Guide