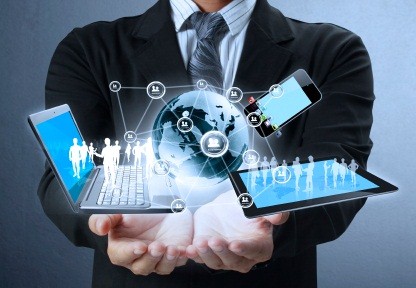 Many companies that have pain points around quality today are exploring different areas for improvement. Some are investing in enterprise quality management software (EQMS) solutions or rethinking the way the cost of quality is measured. These are both initiatives that can have a positive impact on quality and are worth the time and capital investment.
But many companies' quality woes originate on a deeper operational level, beginning with the way quality is perceived by employees and the culture that surrounds quality.
Quality Viewed "As a Department, Not a Responsibility"
Through our research and discussions with quality executives, we've found that many companies experience problems with quality culture and commitment. Since our Quality Management Survey launched last year, we've asked over 750 executives to date what their most pressing quality management challenges were. One of the most popular answers, picked by nearly 50% of respondents, was that quality is considered a "department, not a responsibility."
Without a quality management culture that aligns corporate and local quality goals, the decisions, strategies, and technologies to improve the quality of products and processes tend to be diffused across business units and are made without consideration of the impact to the overall enterprise.
In attaining a competitive advantage and optimizing performance, it's essential that companies invest in creating a harmonized culture that encourages all employees to take an active role in improving quality. This typically starts with executive leadership.
In this post, we'll examine three overarching questions that will help you understand how to best develop your quality culture across the enterprise. Because achieving a model of operational excellence—optimizing the company's key resources of people, processes, and technology—requires the efforts of the entire organization.
Three Questions to Ask About Your Quality Organization
1. Are you cultivating quality management leaders in your organization?
In order to best manage quality and foster an environment of innovation and continuous improvement, it's important to provide a corporate framework while leaving room for some decisions that may be best left to local leaders.
An example of this might involve supplier quality management. The personal relationships and detailed product knowledge of the local leader may be more agile in handling supplier quality than a more rigid standardized corporate process that could struggle to find the detail needed to prescribe decision-making for every scenario.
But before these local leaders can be leveraged they must first be identified and given the power to make operational decisions. Some of the ways to develop quality leaders and incorporate this cultural element are through training and certification programs, cross-functional projects, and management incentive programs.
2. What is the proper ratio of corporate versus local quality management?
There are several factors that determine the most effective approach to an organization's quality management strategy, including company size, number of sites, industry, supplier network, and others. While an entirely centralized quality management approach oversees and dictates virtually all technology and processes, it can lead to the "department, not a responsibility" mindset discussed earlier, and can potentially stifle continuous improvement initiatives.
Conversely, a completely decentralized approach will foster innovation and may ease the ability to comply with regulations at the local level, but it makes coordination with global suppliers and customers much more difficult around quality issues and leads to IT redundancies.
The most effective approach is usually a "hybrid" between the two that focuses on standardizing only the processes that are essential to meeting the organization's overall quality goals, allowing for continuous improvement and local control where they are deemed more effective.
3. What is the role of technology in building a quality culture?
In organizing your quality culture, it's important to evaluate places where IT standardization would be beneficial. On top of the superior data collection and analysis capabilities enabled, having integrated solutions is an important way of improving communication and collaboration around quality. Using portal- (and/or mobile-) based technology allows business units across the value chain immediate access to identical data, and provides a "single version of the truth" across the enterprise.
How Industry Experts Answer These Questions
On December 9th, the LNS Global Executive Council will meet to dive deeper into these and other questions to provide a detailed framework of how to construct the optimal quality culture and achieve a model of operational excellence in your organization.
Joining LNS Research President and Principal Analyst Matthew Littlefield will be Louis Cheung, Senior Vice President of Quality Management and Supply Chain at Bostik, a global adhesive supplier. Cheung will share his experiences in developing and reorganizing quality within his organization, and give examples of the tangible benefits Bostik has realized as a direct impact of this reorganization initiative.
Click below for information on how to join the council:
---
All entries in this Industrial Transformation blog represent the opinions of the authors based on their industry experience and their view of the information collected using the methods described in our Research Integrity. All product and company names are trademarks™ or registered® trademarks of their respective holders. Use of them does not imply any affiliation with or endorsement by them.