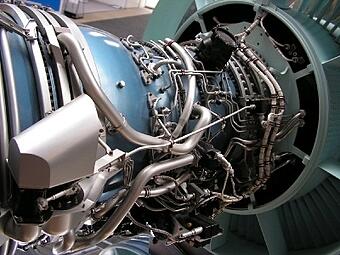 When it comes to today's manufacturing businesses, most of the low-hanging fruit in improving traditional processes or legacy systems has been picked. Many of these improvements involve leveraging cutting-edge technology to its fullest, as well as defining common goals and aligning processes across multiple plants and business units in order to meet enterprise-level goals.
In optimizing operations through technology, many companies today are choosing to implement Manufacturing Operations Management (MOM) software applications. MOM applications enable greatly improved visibility into shop-floor operations by providing real-time access to information and the interrelationships of this information coming from both shop-floor assets and enterprise software.
Though it has its roots planted more than a decade ago, the MOM solution space has grown and matured significantly within the past 5 to 10 years, allowing for far greater functionalities, delivery methods, modular/suite adoption flexibility, and other attributes. Based on briefings with 20 of the top vendors in the MOM space, LNS Research recently released its MOM Solution Selection Guide, which narrows down potential vendors to shortlist for manufacturing professionals considering an implementation. Each week, we've been highlighting the strengths and positioning of a different vendor.
This week, we've covering Dassault Systèmes' Apriso offerings and strategy for manufacturing software. Headquartered in Long Beach, CA, the Apriso group has a strong presence in the MOM space, and is likely to undergo some changes next year, as it was acquired by French software giant Dassault Systèmes this past year.
Brief Overview of Dassault Systèmes' Apriso MOM Offerings
The Apriso branded offerings have been a player in the MOM software platform and applications space since 2003. The Apriso FlexNet architecture and application offerings were revamped several years ago using Microsoft .NET, enabling the functionality to transcend that of traditional Manufacturing Execution Systems (MES) by including thousands of manufacturing business sub-processes, a user-configurable business process management (BPM) capability, and a single database schema model that supports a wide range of manufacturing data and activities. This makes the Apriso solution a strong choice for enforcing processes across plants.
Apriso solutions include a Global Manufacturing Intelligence that works hand-in-hand with FlexNet and other data sources, and recently introduced a Global Traceability and Containment Solution, and an Intelligence Pack for Quality that provides manufacturers with collaboration and visibility capabilities. In addition, the company has been focused on providing new product introduction (NPI) accelerating solutions, through open integration with multiple PLM and ERP systems. The company's strongest industries are among discrete manufacturers and supporting businesses that have complex supply chains, require paperless operations and/or global traceability.
Apriso MOM solution success has been built in part upon tight integration with ERP systems like SAP and Oracle, and also with strategic partners like Accenture, HP, IBM, and Microsoft. There are many Apriso implementation partners, along with formal relationships with complementary solutions companies like the aforementioned SAP and Oracle, as well as OSISoft.
The acquisition of Apriso by Dassault Systèmes, a world leader in 3D design software, 3D Digital Mock Up, and PLM, was announced on May 29, 2013, and it represents an addition to the DELMIA application portfolio and 3DEXPERIENCE platform. Under Dassault Systèmes' ownership, LNS Research hopes to see Dassault Systèmes continue to invest in the Apriso FlexNet roadmap, including significant enhancements like further enabling Microsoft collaboration technologies for its customers, evolving and modernizing FlexNet's visualization through the use of mobile/Web/HTML5 visualization, and more out-of-the-box Enterprise Manufacturing Solutions (EMI), similar to the new Intelligence Pack for Quality. We also hope to see Dassault Systèmes maintain an open approach to integrating Apriso FlexNet with other PLM offerings that customers have committed themselves to in the marketplace.
An In-Depth View of Dassault Systèmes' Apriso MOM Software Capabilities
For a deeper look at Apriso software capabilities, and how the acquisition may affect strategy, click below to see the LNS Research MOM Solution Selection Guide. The guide looks closely at the MOM vendor landscape based on criteria such as specific product functionalities, industry strengths, company sizes served, geographic footprint, technology delivery platforms and models, and time to solution value. The guide also breaks down Dassault Systèmes' core attributes by current and emerging strengths and total coverage areas for MOM.
The solution selection guide and a full comparative analysis of 20 of the top MOM software vendors is accessible here.
Categories: Manufacturing Operations Management (MOM), Product Lifecycle Management (PLM), Solution Selection Guide