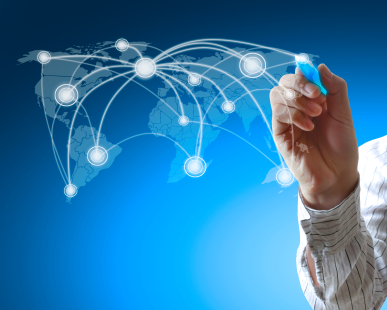 Here at LNS Research, we talk a lot about some of the larger technology trends on the horizon of the industrial space today, the defining aspects of which are slowly driven into the software solutions, data collection capabilities, established programs and processes, and operational culture of manufacturing businesses—translating into overall progress.
As these mega-trends shape and evolve, they represent the frontier of what's possible for manufacturers to achieve as they constantly strive toward heightened definitions of Operational Excellence. But not without growing pains. Like any frontier, the path forward must be identified and created by those with foresight, know-how, and the willingness to take risks. Rockwell Automation and Cisco are helping professionals do just that.
Educating IT and OT Professionals on the Internet of Things
Last week Rockwell Automation released an announcement that helps to establish a direction forward on a subject we've been discussing quite a bit recently: the use of standard ethernet technologies as the backbone of the industrial plant network and advancing the Internet of Things (IoT) in manufacturing.
In collaboration with its Strategic Alliance partner, Cisco, Rockwell Automation announced the launch of a new course called Managing Industrial Networks with Cisco Networking Technologies (IMINS), which focuses on the challenges of training both IT and Automation professionals on a common set of tools for integrating traditional corporate IT networks and automation systems. Scheduled to begin in October 2014, the purpose of IMINS is to train both IT and Operations professionals in overcoming the many challenges associated with the convergence of corporate and industrial networks.
IMINS will prepare enrollees with the skills and competency around installation, maintenance, and troubleshooting of industrial network systems as well as key concepts around network availability, reliability, and cybersecurity. Applicable roles will include control technicians, network engineers, and IT specialists.
It's estimated that approximately 220,000 professionals are going to be required each year to scale IoT. Created in conjunction with Cisco's recent Industrial Networking Specialist Certification, the IMINS course and certificate consolidate a base of knowledge across roles and development of best practices.
LNS Research's Take
At LNS we feel this is a much needed step in the right direction in advancing IoT in both theory and practice. As Mark Davidson wrote recently in his blog post trilogy about IoT, network- and security-related issues are two of the most prominent barriers in advancing IoT forward in manufacturing, and LNS Research sees IMINS as a timely and necessary development in IoT progress.
Both in understanding system architecture and navigating security measures, hands-on programs are one of the tools IoT consortia players can use to advance both the IoT conversation and real-world skills of today's industrial network professionals, and we hope to see other programs emerge over time. While recent LNS Research data shows that approximately 43% of 175 industrial respondents still did not have a full understanding of IoT capabilities or applications, over 20% had made some form of investment in IoT to date. The scale of these figures is sure to tip the other way as we move forward, making programs like IMINS increasingly vital.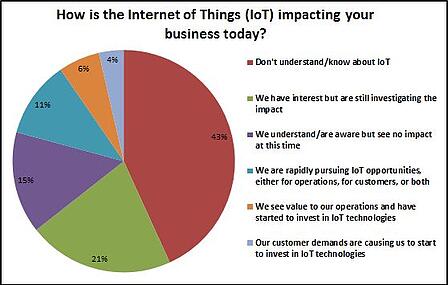 And as the transition toward IoT-enabled networks takes hold and companies become dependent on information communicated within IoT networks, the reliability and security of that information will be critical. Existing IT tools and skill standards will no longer be able to handle the complexity of the IoT revolution.
In addition to the focus on cutting-edge technology and systems, the investment in worker training and knowledge building dovetails with the overall personnel challenge the manufacturing industry at large is experiencing, both in attracting the interest of the younger workforce toward manufacturing careers, and extending the current knowledge of today's rapidly aging workforce to current and future manufacturing professionals.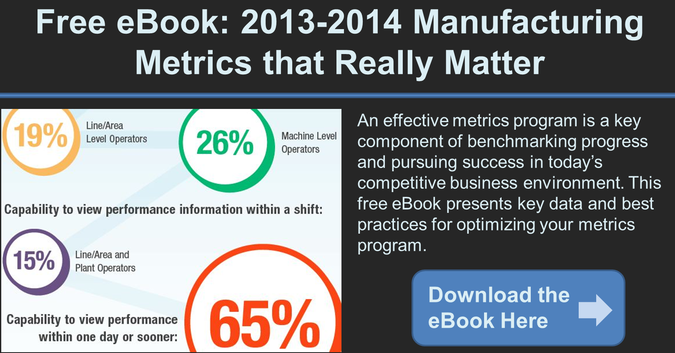 Tags: Operational Excellence, Information Technology, Industrial Internet of Things (IIoT)