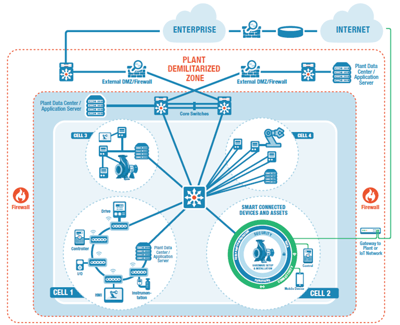 The #MondayMusings, Digital Transformation blog series provides executive level insight and analysis from the previous week's briefings, events, and publications @LNSResearch.
Click here to speak with Matthew Littlefield
Understanding the Impact of China 2025
I recently traveled to Shanghai for Dassault Systèmes Manufacturing in the Age of Experience event. The event had presentations and demonstrations from the entire leadership team, including DELMIA CEO Guillaume Vendroux, EVP Chief Strategy Officer Monica Menghini, EVP Brands and Corporate Development Pascal Daloz, and CEO & Vice-Chairman Bernard Charles among many others.
The event presented the Dassault Systèmes vision for Manufacturing in the Age of Experience, demonstrating a single user experience on the 3DEXPERIENCE Platform, including real-time manufacturing execution, short-run production scheduling, and long-run supply chain planning. It also provided a forum for customers and government officials to share their vision for Manufacturing and China 2025.
For the uninitiated, China 2025 is similar but different to other public-private initiatives like Industry 4.0 or Smart Manufacturing.
In the case of each of the western countries above, the feeling is that of push not pull. It is technology companies, governments, academics, and other interested parties giving a battle cry. Sounding the alarm that revolution is upon us and if we don't do something soon, we will all fall behind.
Industrial companies in these geographies are surely taking notice - and action – but they are not yet driving the conversation organically.
In China 2025, it is the companies - in fact, the whole country - putting out the battle cry. Chinese manufacturers realize they are now the biggest, but want to become the best. Most Chinese manufacturing companies have gone through the pain of moving from manual to automated process to deal with quickly rising labor costs, but this is not enough.
Chinese manufacturers are investing in agility and flexibility through digital technologies to address the increasingly unique and specialized demands of consumers, both at home and abroad; but this is still not enough.
Chinese manufacturers know for China to be the worldwide manufacturing leader; it can't just be because they have the most capacity or lowest cost. It has to be because they can couple these capabilities with innovation and that is where the country is going with China 2025, which will take the best of what German, U.S., and French technology companies have to offer in making it a reality.
To learn more about China 2025 and the LNS Research perspective on how Dassault Systèmes has to continue evolving the 3DEXPERIENCE platform to meet the future needs of manufacturing customers, see our full report.
The SAP Vision for a Digital Future
Last week Dan Miklovic and Jason Kasper had the opportunity to attend the SAP Analyst Meeting in Atlanta for the extended supply chain.
In my discussions with them, they came away with the opinion that SAP has a very clear vision for how Digital Transformation will impact manufacturing and asset-intensive industries. They also came away from the event with the perception that SAP has a broad and deep set of capabilities that rivals many best of breed application providers.
Of course, this strength also presents challenges for SAP prospects; especially when moving from the high-level vision of Digital Transformation to the details of how a solution is delivered. With such broad offerings, the scale and scope can be overwhelming to new customers that aren't already deeply engrained in SAP's specific vernacular. However, it should be noted that SAP is in the enviable position of having such an impressive installed base of customers that the focus is on going deeper and broader within these customers rather than trying to win new ones.
Another major takeaway from the event is that HANA will continue to be the platform of choice for SAP and SAP will continue to push customers to move onto the platform through both increased capabilities for running on HANA and reduced support for customers that don't. Some of the potential benefits of this move to HANA for customers will include a more agile and flexible MOM offering based on the Cloud and EAM/APM offerings that offer direct integration with physical assets for supporting predictive analytics and business model change.
For more insights on Dan and Jason's specific takeaways from the event and how it will impact your business, please see the full report.
Emerson Exchange: A Focus on Openness and Financial Performance
Several weeks ago, Jason Kasper also had the opportunity to attend the Emerson Exchange event in Austin Texas. Emerson Process Management and LNS Research have had multiple interactions over the past several months, including briefings for both the user conference as well as our upcoming Industrial Internet of Things (IIoT) Solution Selection Guide, and based on all of these interactions several opinions have begun to crystallize.
First, as opposed to some other automation companies deeply focused on the process industries, Emerson is committed to openness. This is not new news, but in the world of IIoT and IT-OT convergence, it is becoming even more important. There are many individuals within Emerson that embrace the idea of disruption and that Digital Transformation can't occur in the process industries unless it extends all the way down to the process automation technologies. We couldn't agree more.
Second, as the challenges persist within the Oil and Gas industry, Emerson is staying committed to the ideas of driving success through top quartile performance and project certainty. For Emerson, this means focusing on metrics like safety, productivity, and reliability; and making sure the organization is in the top 25% of performers in these areas by deploying the right combination of people, process, and technology capabilities. Emerson is also continuing to focus on project cost and predictability, in particular, moving automation off the critical path and ensuring cost control.
To learn more about the LNS Research perspective, and see how we think Emerson can start tying all three of these concepts together for customers, please see the full report here.
Categories: Cloud, Industrial Internet of Things (IIoT), Enterprise Asset Management (EAM), Industrial Transformation / Digital Transformation, #MondayMusings, Asset Performance Management (APM)