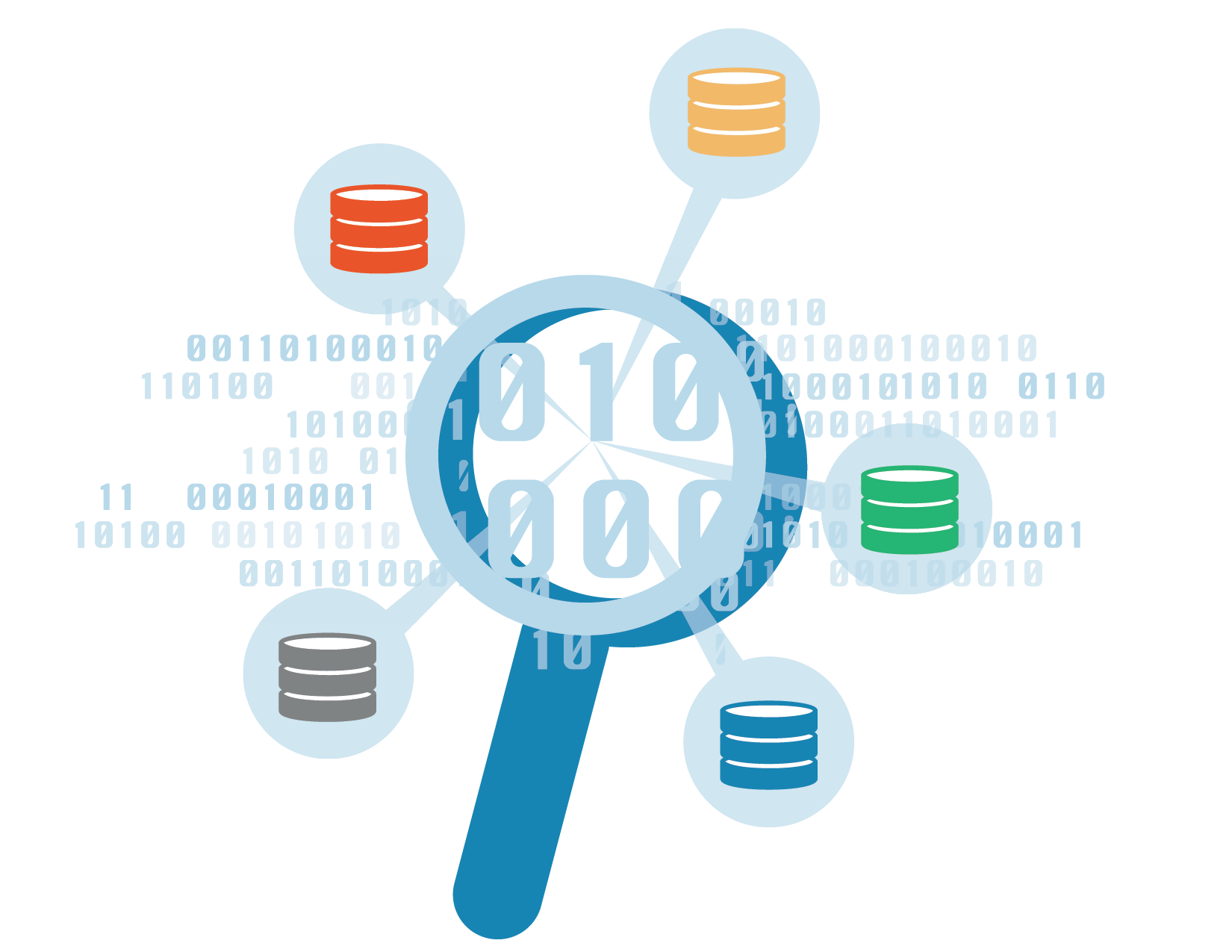 The #MondayMusings Industrial Transformation blog series provides insight and analysis for executives from recent briefings, events, and publications @LNSResearch.
Click here to speak to Matt Littlefield
Labor Day to Thanksgiving is typically a three-month sprint for industrial automation and software analysts, with many of the leading vendors holding annual conferences. That means the week after is both a time to give thanks and enjoy a respite from heavy travel.
Over the past few weeks both Rockwell Automation and Emerson have been in the news with Emerson making increasingly attractive bids to buy the former. I'm not going to analyze the prospects of the deal, but it's definitely worth time exploring the high-level synergies I see between the two companies and analyze each one's 2017 user conference.
Emerson and Rockwell Automation Synergies
With any deal of this size, integration and change management is often one of the biggest challenges. Having spent considerable time with both executive teams, they are largely cut from the same cloth. Both are Midwestern companies to the core, with a corporate culture that stresses integrity, responsibility, and customer success. When it comes to the management team, I rate them as two of the best in the industry.
There are also many similarities when it comes to technology architecture:
In the industrial automation space, each has a strong marque product set with DeltaV DCS and Allen-Bradley ControlLogix respectively. There is only limited overlap across the two installed bases (mainly batch applications like in pharmaceuticals), both have a robust and loyal customer base, and both differentiate/deliver customer value with a high degree of integration between system components and engineering tools.


In the industrial software and Industrial Internet of Things (IIoT) spaces, the similarities continue. Both have a software business mainly focused on the manufacturing operations management (MOM) and industrial analytics spaces, both are overshadowed in size and scope to their respective automation businesses (although Rockwell Automation's software business is comparably larger) and both are built on a strong partnership with Microsoft. When it comes to the IIoT, both have taken a conservative approach, with Emerson launching Plantweb at last year's Emerson Exchange, and Rockwell Automation launching Project Scio at this year's Automation Fair.


For asset performance management (APM), both companies largely go to market with a services-based approach (although Emerson's services organization is significantly larger with the acquisition of MRG, and it also has the AMS ARES platform) Both companies offer first principles models, reliability models, and big data analytics tools — Emerson has power plant models and just acquired Mynah dynamic simulation for use in other industries, while Rockwell Automation partners with third-party technology companies for similar capabilities.
Is the age of industrial conglomerates dead?
My biggest question is whether the age of the industrial conglomerate is dead.
Most people in the industry today don't realize how lopsided the growth and financial performance has been between the enterprise application space and the industrial automation and software sector over the previous several decades. One glaring example is comparing the biggest German players — SAP and Siemens.
SAP now has a market cap that surpasses Siemens by $30B. SAPs market cap is approximately $138B with 2016 revenue of 22B EUR, while Siemens' is approximately $108B with 2016 revenue of 83B EUR. This brief analysis clearly shows that the market rewards more focused, high growth companies. That's likely a contributing factor to Schneider Electric's bold move to spin-off its industrial software business to operate as a separate company through a reverse merger with Aveva.
When we look at the industrial conglomerates with divisions focused on industrial automation and software, Honeywell, Siemens, GE, and Emerson have all made significant/major cuts and/or reorganizations over the past year. It's not just Siemens, but all that face challenges with stock price performance, and all are chasing more focused and differentiated business opportunities.
One notable exception is Rockwell Automation, which spun off Rockwell Collins over 15 years ago and is now a focused industrial automation and software business with market-leading stock price performance.
I personally believe that the emergence of the IIoT platform space will enable one or more of these players to build a standalone business and technology stack that spans both the industrial value chain:
Engineering
Automation
Operations
Asset performance
Supply chain
Service
…to serve a broad set of industrial sectors, including:
Discrete
Batch
Process
Infrastructure
This will be a decade-plus journey, but if they pursue it strategically and with an eye toward customer needs, the industrial automation and software space may begin to enjoy growth and valuations that rival enterprise applications.
The potential Emerson-Rockwell Automation deal would bring together leading discrete and process automation technologies under a single company banner – and could represent a first step towards this long-term vision. But time is still needed to understand the long-term strategic vision for the potential combination.
Emerson Exchange: A Focus on Business Certainty
The message at last month's Emerson Exchange was one that focused on customer relationships and business outcomes. Emerson leadership continued to focus on Project Certainty and now also Operational Certainty, which takes a consultative approach to deliver top quartile performance in safety, operating costs, asset availability, and emissions. In addition, to support this message, the company increased its focus on the digital worker and announced the launch of its Operational Certainty Consulting Group, which builds on the company's MRG acquisition to extend from a focus on reliability to applying next-gen digital technologies across operations.
On the technology side, announcements were clearly positioned as enablers and illustrates that the company is cognizant of the shift from hype to business value in the IIoT space. Some of the most notable announcements included:
New PlantWeb enhancements

, mainly focused on increasing the number of asset classes, now including steam traps, valves, pumps, and heat exchangers. PlantWeb is the company's IIoT platform and moving forward we will continue to see significant investment. Over the coming months, we expect to see more asset classes, more Cloud and Big Data analytics capabilities (through Azure), and more connected services being delivered on top of the platform.



DeltaV Cloud was another interesting announcement

. It started as an Emerson-hosted engineering environment and has been expanded to a private cloud hosted Digital Twin of a customer's DeltaV system. This allows for the delivery, in a SaaS model, of what-if analysis and operator training. It's in beta now with several customers, planned for launch in 2018, and eventually will be used to deliver a Digital Twin of the entire plant, not just the control system.
Finally, the company had a fun show floor demo worthy of mention. It was a time-travel demo, showing the current state of project execution and plant operations (with manual handoffs and performance uncertainty) and how it will change in the future with the IIoT and Plant Digital Twin fully enabled (to be much lower risk and more efficient).
Automation Fair from Rockwell Automation: Staying True to The Connected Enterprise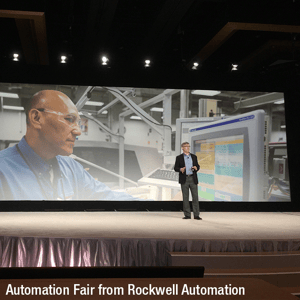 At this year's event Rockwell Automation had a continued focus on making the connected enterprise real for customers, and as with previous years, most of the company's newest innovations and announcements were in analytics.
Perhaps more so than any other industrial automation and software company, Rockwell Automation has adopted the two-pizza rule for driving innovation. Rather than a big bang approach to launch digital projects and an IIoT platform, the company has launched many smaller projects, within many different business units, focused on smaller scale use cases and customer problems, including:
Project Stanton

: Launched several years ago and announced as TeamOne last year; it represents Rockwell Automation's mobile application and collaboration platform.



FactoryTalk analytics for devices and machines

: Announced last year, it represents focused device discovery and analytics that can be quickly launched to provide insights at the plant or machine level.



Project Sherlock

: Announced this year, it represents edge device streaming data analytics and anomaly detection.



Project SCIO

: Announced this year, it represents the company's entrance into the IIoT platform market. The product includes data ingestion, data orchestration, and application enablement, with the most significant value-add coming from the data orchestration layer.
When these innovations are viewed in aggregate, several insights emerge. First, Rockwell Automation has focused its analytics strategy on easily delivering insight to plant-level users with minimal "friction" to get started or maintain systems. Second, these innovations have grown organically across the company, and the trend seems to be increasing, with more and more groups within Rockwell Automation wanting to create their own analytics offerings. These are all positive, but moving forward it is going to become more and more confusing for customers to understand how all these different projects and products fit together. Given Rockwell Automation's clear and continued focus on The Connected Enterprise, LNS Research would like to see Rockwell Automation articulate how all these different products fit together in a customer-focused architecture to enable The Connected Enterprise.
When touring the show floor, it was also clear that Rockwell Automation continues to focus on and incrementally improve many different areas of its portfolio. Three areas that caught our eye included:
Digital Twin for OEMs

have been demonstrated for several years, and Rockwell Automation keeps improving the visualizations, user interface, and use cases for both machine builders and operators.



Services business continues to grow

, incorporate next-gen technology into the offering, and build more digestible and structured solutions, including APM and industrial cyber security as a few worthy of mention.



Safety at Rockwell Automation

continues to be more than just a product line but also a corporate priority. Rockwell Automation has a leading portfolio and also challenges the industry to think of safety as a productivity driver to be managed holistically across silos like environment, health and safety (EHS), engineering, and operations.
Finally, Rockwell Automation President and CEO Blake Moret introduced his first significant initiative that clearly demonstrates his leadership style and personal priorities, the Academy of Advanced Manufacturing. The academy is a joint venture between two Fortune 500 Milwaukee companies, Manpower Group and Rockwell Automation, and the goal is to train and place up to 1,000 new instrumentation automation controls technicians per year - digitally-enabled industrial automation professionals in the industry. The initiative focuses on veterans, with the first class of 14 candidates graduating this month after 12 weeks of training. It was clear from the event, and that Rockwell Automation brought four of the graduates on the main stage to discuss their experiences, that this initiative is about much more than just training users. It's about taking a personal interest in the lives of individuals and making them successful, while also benefiting Rockwell Automation and the industry at large.