The NAEM Software, Innovation & Technology conference was held March 3-5, 2020, at the Hilton Riverside in New Orleans. This was the fifth consecutive year I've attended this conference, this time joined by my research colleague, Chris Follis. This event gathers the Environment, Health and Safety (EHS) and Sustainability (EHSS) software and technology ecosystem for networking and best practice sharing. There was a consensus among participants that we were lucky the event could even be held, given that COVID-19 pandemic social distancing and travel restrictions were really starting to kick in.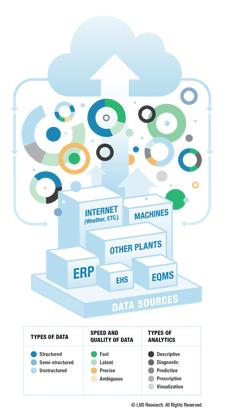 In a previous post, "EHSS Tech Grows Up: 6 Insights from the NAEM Software Conference- Part 1" I discussed three major EHSS technology themes that stood out in the conference: the democratization of EHSS data with advanced analytics, mainstream adoption of mobile technology, and real-world success with the digital innovations of EHS 4.0.
This post continues that discussion by adding three more key themes with proof points that demonstrate the maturation and ongoing evolution of the EHHS tech space over the past five years:
Real-world application of Artificial Intelligence (AI) for EHSS use cases
How corporate Operational Sustainability strategies impact the EHSS tech landscape
What these macro trends and those discussed in Part 1 mean for EHSS business leaders and professionals.
AI has Arrived
Artificial Intelligence (AI) is one of the hottest technology trends across the industrial, business, consumer, and public sectors. When it comes to EHS and Sustainability, is AI just more digital hype? Not only does the application of AI and Machine Learning (ML) hold great potential to improve EHSS processes and performance, it is already delivering results in the real world. Case studies presented at the conference showed how AI is being used successfully today to solve major EHS pain points.
Proof points: Koch Industries presented with ehsAI on the application of AI technologies to manage complex environmental regulatory requirements. The ehsAI technology processes voluminous regulatory documents to automate population of an internally developed compliance register and Koch's Cority Enviance environmental management system with applicable citations and requirements. A session featured Cummins' highly effective ergonomics risk program, which in 2019 achieved a 15% reduction in ergonomic injuries using Humantech/VelocityEHS solutions. The program featured use of AI image processing of videos of work tasks to automate identification of ergonomic issues for corrective and preventive actions.
Sustainability is Strategic
Aside from Industrial Transformation (IX), the other main macro force reshaping the EHSS technology landscape is the ascendance of Operational Sustainability (OS) as a business-critical goal. Many industrial enterprises have elevated sustainability, especially sustainable operations, to a core organizational value and strategic pillar for protecting and growing stakeholder and shareholder value.
As industrial organizations seek to realize the potential from the convergence of the dual forces of IX and OS to deliver more value, expectations about EHSS enabling technology are changing. Sustainability is now strategic, and it's also connected and smart as part of IX. This demands further integration and operationalization of key sustainability initiatives in core value chain operations and the extended supply chain. This shift and the resulting demand for technology that enables data-driven insights, processes optimization and workforce empowerment was evident throughout the conference.
Proof points: In the closing keynote, Dr. Claire Melamed of the Global Partnership for Sustainable Development Data discussed the critical role of data in achieving the UN Sustainable Development Goals (SDGs). The SDG framework has been adopted by many organizations including global industrial enterprises to plan and execute sustainability strategies. Another session featured Fruit of the Loom discussing how solutions from Sphera enabled a proactive, integrated approach to chemical management from procurement to operations and across the extended supply chain. A panel discussion featured Allergan and SupplyShift discussing a tech-enabled approach to supplier risk management including visibility to EHS and sustainability performance.
The Future of EHSS Tech is Already Here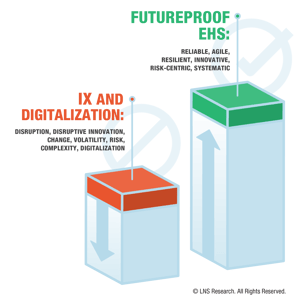 Historically, the EHS business function hasn't been particularly proactive in deploying proven information technologies, let alone tech innovations. More bluntly, EHS has been generally been a laggard among peer enterprise business functions in technology adoption. Of course, some organizations have been innovation leaders/early adopters and fast followers in exploiting tech for EHSS performance improvement. But there's still a sizable number of industrial organizations that have yet to implement anything resembling standardized enterprise EHSS information technology systems.
Although there's a long way to go, the conference showed that adoption of information technology for basic EHSS data management, workflows, and reporting continues to increase. Moreover, the event demonstrated that beyond such basic capabilities, a wide range of digital innovations have been implemented at scale and are delivering real-world business value today. Mobile apps, advanced analytics, AI, intelligent wearables, and other digital technologies are not the future, they are here today and working in the real-world:
Data is Democratized. Advanced analytics tools are democratizing EHSS data and providing fresh insights for action and improvement.
Mobile is Mainstream. Mobile EHSS apps have become mainstream with wide availability and large-scale deployment and are empowering the Connected Workforce.
EHS 4.0 has Emerged. Digital technologies of such as intelligent wearables, augmented and virtual reality, and the Industrial Internet of Things (IIoT) are in real-world use today to enable EHS 4.0 in the "Factory of the Future."
Artificial Intelligence (AI) has Arrived. AI technologies are being successfully applied for EHSS use cases to address thorny compliance and risk pain points.
Sustainability is Strategic. Serious corporate Operational Sustainability strategies call for new EHSS tech capabilities to meet new requirements.
LNS Research surveys show that most industrial companies are well into implementing IX programs and deploying digital technologies. In 59% of organizations, Operational Excellence teams have converted to IX teams or are in the process of doing so. Yet, EHS participation in IX programs has been limited, with the EHS business function participating in only 16% of IX programs, third lowest among 19 business functions in our Digital Readiness survey.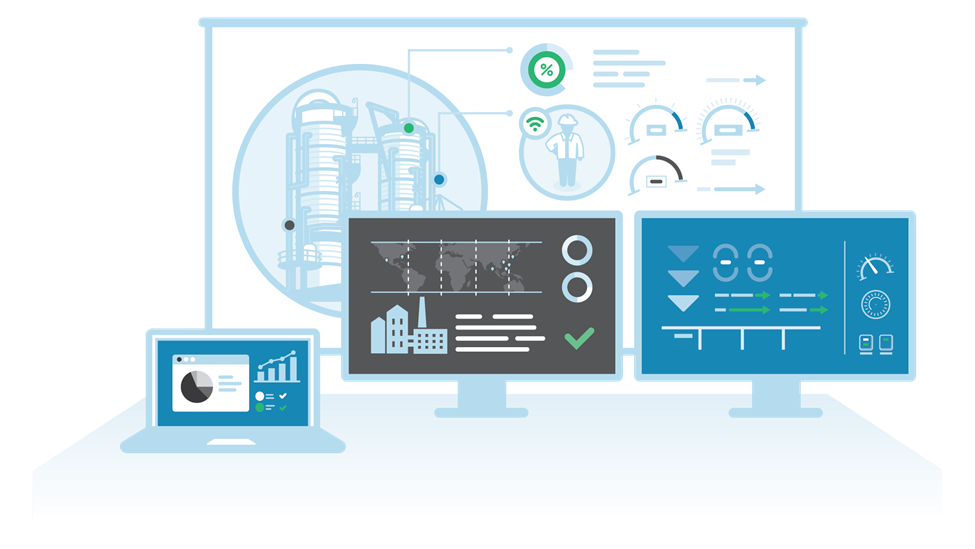 While the adoption of emerging digital tech for and by EHS has been low compared to other areas of the business, the NAEM conference served as plenty of evidence that adoption is accelerating and already delivering results. The current state of EHSS software and technology has evolved over a long period of time; some of the EHSS tech firms sponsoring the event have been in business for decades. This long history makes it hard to step back and see the big picture: we're still in the early stages of a major trend toward the digital transformation of EHS within IX initiatives.
The opportunity is here for EHSS business leaders and professionals to step up and ensure that EHSS management and technology systems are futureproof. Futureproof means resistant to obsolescence, able to adapt to change, and capable of helping the organization to be resilient when the next COVID-19-type event unfortunately comes along. This requires a plan for the intelligent application of digital technologies to enable transformation initiatives. It's up to EHSS leaders to decide, not if, but how to do this.
Categories: Industrial Transformation / Digital Transformation, Environment, Health and Safety (EHS), Connected Worker