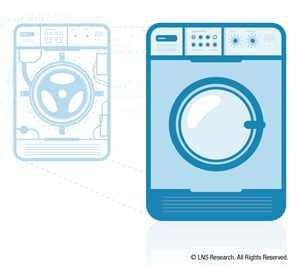 Field service management (FSM) has generally been the focus of the customer relationship management (CRM) function in many organizations. While a fair percentage of FSM activities have been in the B2C space, there has also been considerable focus in the B2B space as well. FSM initially focused on dispatching technicians to service either broken equipment or to do regular preventive maintenance (PM) to keep clients happy. The functionality was to get technicians to the right locations, with enough spare parts to service equipment and cost-effectively minimize outages.
Lately, FSM has begun to incorporate far more enterprise asset management (EAM) and asset performance management (APM) functionality for a variety of reasons. First, many manufacturers are now selling value-added services, including field maintenance with the products they sell.
As they shift to a more service-oriented business model, they are finding that traditional EAM/ computerized maintenance management system (CMMS) solutions lack some of the functionality for a fleet or service techs, yet traditional FSM applications lack the robust PM/ predictive maintenance (PdM) and work planning capabilities as well as maintenance, repair and operations (MRO) materials management capabilities EAM and CMMS solutions provide. They both overlap each other by at least 2/3 in the functionality they do offer. The thought of having to run two applications to manage the internal maintenance activities and the external field activities is not appealing.
EAM or FSM?
The market reaction to this dilemma has been for the FDM providers to provide more capabilities associated with MRO materials management and PdM, while EAM providers are adding capabilities to support scheduling and routing of technicians externally and expanding their stocking capabilities to consider field service vehicles as mobile storerooms. For many organizations, the need to run competing FSM and EAM apps is going to diminish as the functionality in both starts to converge. The question then becomes which to choose.
The choice will likely come down to the "asset intensity" of the business. For discrete manufacturers adding more field service capabilities to their portfolio but with lighter duty maintenance needs within their facilities, FSM applications are likely to evolve to the point they can serve double duty. For asset-intensive businesses that have some field service needs, such as wind farm-based power generators the choice will likely tip towards traditional EAM solutions in the short term. However, as the capabilities of the two solution classes converge over the next five years, it will be increasingly difficult to differentiate between a robust FSM solution and an EAM solution designed to support fleet operations.
Digital Twins Make the Difference
The technology that is making the convergence of FSM and EAM possible is Digital Twins. The ability to better model assets across the entire value chain is enabling FSM providers to improve their ability to better predict pending asset failure and more proactively schedule technicians to preclude outages and to better forecast MRO material usage.
At the same time, extending the Digital Twin model beyond just the four walls of the plant is allowing EAM and CMMS solution providers to consider the larger maintenance ecosystem and leverage existing planning and scheduling capabilities across a more distributed asset footprint. Just as Digital Twins are blurring the lines between maintenance and operations and engineering and operations/maintenance, Twins are beginning to blur the lines between what is EAM and FSM.
---
All entries in this Industrial Transformation blog represent the opinions of the authors based on their industry experience and their view of the information collected using the methods described in our Research Integrity. All product and company names are trademarks™ or registered® trademarks of their respective holders. Use of them does not imply any affiliation with or endorsement by them.