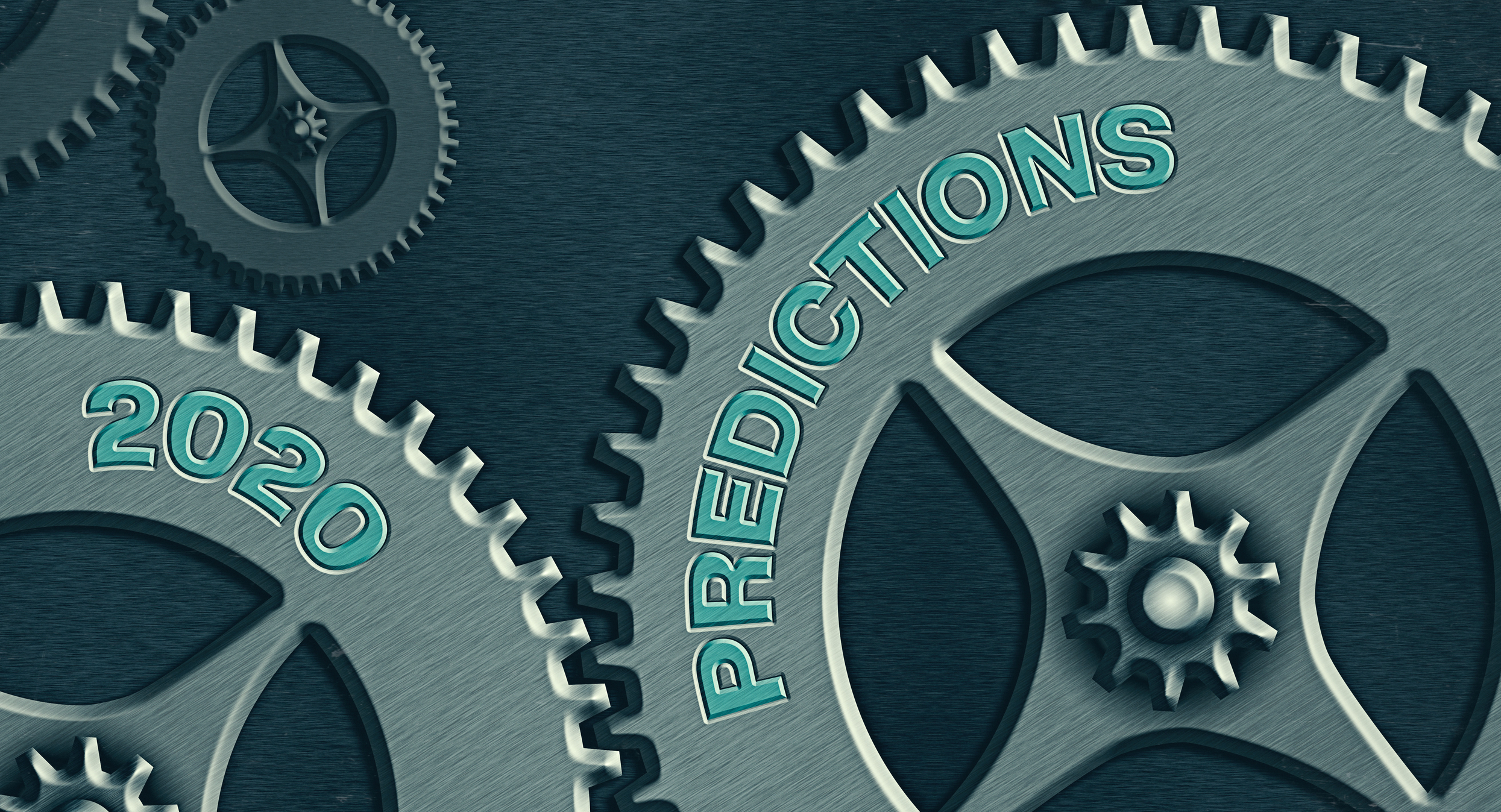 Every year, LNS Research puts forth predictions around the key trends in the Industrial Transformation (IX) topics where we focus our research. In the case of Asset Performance Management (APM) 4.0, our 2020 forecast focused on Digital Twins, closing the APM 4.0 loop, the consolidation in the advanced analytics market, the battle for the OT Ecosystem, and the evolution of the OPA market. How did we do? Let's do our self-evaluation to compare.
2020 Predictions
Here is what we predicted for 2020: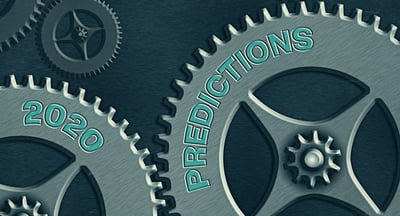 The struggle to define "What is a Digital Twin?" will end up with each type of twin having its own definition by the vendor, with multiple definitions by type even within the same vendor. This will not clear up the confusion facing end users who need to decide on their own definition.
APM 4.0 vendors who can close the reliability loop and show how APM 4.0 underpins operational excellence and risk management will differentiate themselves from the pack and begin to pull away in the downstream process and other asset-intensive industries.
The number of analytics startups will start to fade as the large players supersede their capabilities, and survivors get relegated to niches, with few exceptions.
The battle for the OT Ecosystem will be between the automation and Independent Software Vendor (ISV) titans, with the large players growing larger. Greenfield major projects will start to see EPCs and corporate project teams select OT Ecosystem Contractors, rather than just Major Automation Contractors (MACs).
The Open Process Automation (OPA) pilot will be successful. The result will lead to tests by ExxonMobil's six partners, but no full commitments to OPA will be made by the major automation vendors until at least 2021. However, at least two smaller control hardware vendors will introduce OPA compliant products by year-end.
Digital Twins
We hit the mark on Digital Twins. Twins are still largely defined through the lens of the supplier's offerings, and not all twins have equal capabilities. We have yet to see predictive engineering or process twins, leaving that capability to asset twins. We have also seen some suppliers call hierarchical data models twins, which they are not. LNS does not see this situation changing anytime soon, so it will be a continuing challenge for end users to make sensible comparisons of the various market offerings. Nevertheless, this has not stopped leading end users from incorporating Digital Twins into their Industrial Transformation (IX) strategies. Nor has it slowed down hyperscalers like Microsoft and AWS, as well as start-ups like TwinThread, from featuring Digital Twin capabilities in their toolsets.
APM 4.0
A handful of leading APM 4.0 vendors have recognized the need to close the loop. Most are just getting the prescriptive capabilities in place, working on prognostic, with the learning functionality coming two to three years down the road. Those vendors that continue to believe that predictive maintenance equals APM have found out that there is far more to APM than advanced analytics. In 2020, LNS saw the major vendors serving the downstream markets continue to make significant APM investments, causing many start-ups to struggle to grow profitably.
Analytics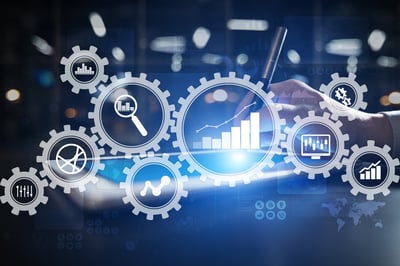 Advanced analytics is indeed fast becoming a big player game, especially in downstream and other asset-intensive industries. The upstream sector remains the exception, but between the weak oil markets and COVID-19, start-up activity slowed considerably. End users have two basic choices: one, open platforms that are fit-for-purpose and easy to use, so applications are are easy to develop and deploy; and two, those vendors who offer applications with domain knowledge already codified and templated. LNS said the hyperscalers, AWS and Microsoft, were already in the game and would only grow larger. This statement proved itself accurate as evidenced by AWS's recent launch, AWS for Industrial. But the hyperscalers are not alone, as Palantir and C3.ai went public with huge valuations.
Battle for the OT Ecosystem
The battle for the OT Ecosystem is on and primarily between the large automation vendors and the major ISVs, though many software and hardware players will remain in the mix, jockeying for relevance and position. The big news here was AVEVA's planned acquisition of OSIsoft, Inc. for around $5 billion. Despite that, the industry continues to lack a standard architecture and roadmap for the Ecosystem, so end users remain challenged to transition existing footprints. But we fell short in predicting entire Ecosystem RFPs for greenfield projects, whose activity levels were also slowed or deferred due to COVID.
Up, Up, and Away OPA?
Finally, ExxonMobil* and BASF conducted successful OPA pilots but there are still several steps to go before OPA takes flight. These range from getting v3 of the OPA standard out the door, developing a certification process for OPA-conformant devices, generating stronger interest in OPA by system integrators who will be necessary to implement such systems, and seeing the balance of ExxonMobil's partners implement testbeds. So far, only Aramco and Georgia Pacific have spoken up, but Reliance, Dow, and ConocoPhillips have made no formal announcements.
LNS Research missed the mark entirely in predicting that at least two smaller independent hardware vendors will introduce OPA-conformant components to the market. None have yet done this, but this group of tier 2 control vendors continues to introduce new and innovative products at rates far faster than the major DCS vendors. So, if and when they are ready to move, LNS expects them to move quickly.
Summing It Up
Well, we looked into our crystal ball for 2020 and scored three hits and two half-misses - not exactly the A-grade we strive for in our predictions, but a solid B in a year that threw most things for a loop. The markets continue to be very dynamic with M&A activity on the upswing. And while the COVID-19 virus disrupted much of the progress, it has also accelerated interest in new ways of working, remote operations, and autonomous plants – and in the new normal, whatever it turns out to be – all of which we will address in our 2021 predictions. So stay tuned.
*ExxonMobil's OPAF partners: Aramco, BASF, ConocoPhillips, Dow, Georgia-Pacific, Linde, and Reliance.