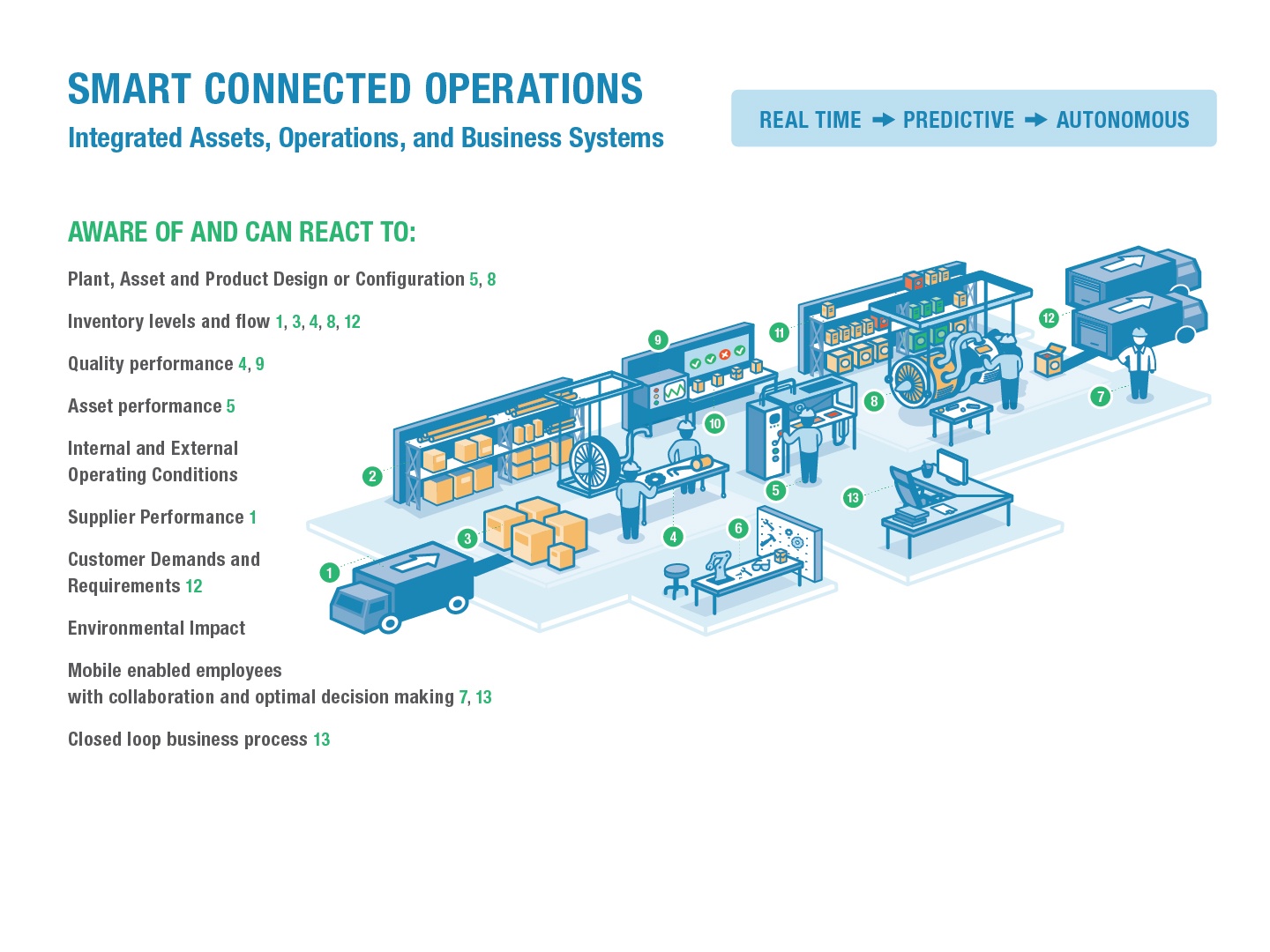 Rockwell Automation & FANUC with Latest IIoT Security
At Automation Fair this week, Rockwell Automation and FANUC American introduced new means of security for the Industrial Internet of Things (IIoT). FANUC America, as a leader in robotics, and Rockwell Automation, as a specialist in industrial automation and information solutions, collaborated on a new technology for secure remote monitoring.
The technologies presented are for the purpose of security while remotely monitoring through the use of smart connected assets and reducing downtime on the plant floor. The results of the secure smart connected operations, is expected to increase plant productivity, as well. To read more about the security technology developed by Rockwell Automation and FANUC America click here.
ProcessMAP as Cablevision's Cloud Software Selection
Earlier this week Cablevision Systems Corporation announced it would be moving forward with ProcessMAP to provide its cloud software solution for environmental, health, and safety (EHS).
Cablevision is a leading media and telecommunications company that was seeking a software that would enable it to harmonize processes and bunker down on safety metrics through the use of business intelligence. ProcessMAP's cloud software provides a suite of EHS solutions, data exchange, and risk management information in a faster and user friendly manner. To read more about the reasons behind Cablevision's decision to select ProcessMAP's cloud software click here.
Arevo Labs Transforms 3D Printing
Arevo Labs specializes in composite additive manufacturing technology, and the organization just upped the game in additive manufacturing. Arevo Labs introduced a first-of-its-kind solution that enables composite additive manufacturing though the use of a robot.
The company customized the process though the use of their smallest robot, which is a 6-axis model called the IRB 120. It also developed its own software suite that caters to this specific additive manufacturing. The company plans to produce composite parts for applications in defense, aerospace, and other similar demanding industries. To read more about the robotic additive manufacturing platform click here.
Recycling in Automation
A southern Nevada a recycling waste disposal company, Republic Services, resorted to an effective solution for the low 2% of resident recycling by adopting technology from Siemens Digital Factory.
The Siemens hardware and software solution is able to separate recyclable materials by automating and controlling the incoming line of material. With the solution in place, Republic Services was able to standardize the way in which its residents were recycling. It distributed a one-size-fits-all recycling bin that would be easily processed and separated by the Siemens Digital Factory of hardware and software. Republic Services saw a 28% growth in recycling within the first year due to the Siemens solution. To read more about what specific hardware and software Siemens provided to the recycling company click here.
Gain a full year of access to the IoT Research Library by completing a survey