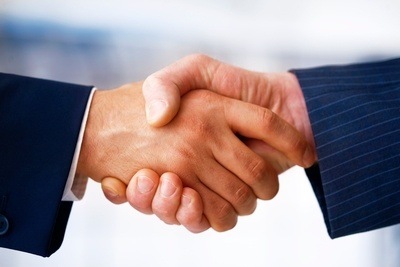 Intelex, a provider in Environmental, Health, Safety (EHS) and quality management software, secured $CAD 160 million in investments earlier this week, led by JMI Equity, a growth equity firm focused on software and services investment. HarbourVest, a private markets investment firm, also participated in the round, which follows over 10 years of continuous growth by the Toronto-based software firm.
Harry Gruner, founder and Managing General Partner of JMI said, "We look forward to working closely with Mark and the Intelex team as they continue to expand their business." The President and CEO of Intelex, Mark Jaine, is equally excited about the opportunity. "We are exceptionally proud to have partnered with JMI and HarbourVest in this effort and have the right team in place to further establish our market leading position," Jaine said. To read more about the Intelex-JMI transaction click here.
Infor to Acquire GT Nexus for Cloud-Base
Earlier this week, Infor, a leading ERP software provider, announced it has acquired GT Nexus through a $675 million deal. The company will take on the world's largest cloud-based global commerce platform in an attempt to redefine manufacturing and bring the ERP systems to the shop floor. GT Nexus is a large provider, with approximately 25,000 clients in its install base, including six of the top ten logistics service providers and 30 financial institutions rely on GT Nexus handling, approximately $100bn in goods each year.
Infor sought to upgrade its offering with a common ground of coordination for manufacturing professionals to access the system. GT Nexus fulfills this Infor need as it provides a coordinating order management system. GT Nexus's CEO, Sean Feeney, commented on the transaction, "Infor is a great home for GT Nexus, and we're excited to join forces with a company with a strong manufacturing, retail, and supply chain pedigree." The deal is expected to close within 45 days, pending regulatory approval. To read more click here.
PrismTech & New Data Distribution Service (DDS) Portal
PrismTech, a MA-based data distribution services vendor, has launched the Object Management Group's (OMG) New Data Distribution Service portal. PrismTech's customers require advances data sources for what they are delivering in the Internet of Things (IoT) and its subset, the Industrial Internet of Things (IIoT). The Data Distribution Service (DSS) will replace the older portal that PrismTech previously had in use. The new transfer will enhance the experience of DDS portal users, and further hone in on the significance the IoT has in a big data world.
The new portal will provide many useful services to PrismTech, such as a resource hub for the DDS community and access to information, including multiple technical overviews. "I encourage everyone interested in making IoT a success to get involved in the DDS standards process," said Keith Steele, PrismTech Founder and OMG Board Director. To read more information on the PrismTech DDS launch click here.
Manufacturing Concerns in Tianjin Explosion
Earlier this week a chemical explosion in Tianjin, China occurred. The devastating explosion resulted in many injuries across the surrounding manufacturers in the area.
Although officials know they are dealing with a chemical reaction, they are still unclear as to what chemicals caused the explosion. The uncertainty of the Environmental, Safety, and Health (EHS) issues for manufacturing professionals in the area has left many industrial companies in the China port city skeptical about continuing operations.
The well-known American brand, John Deere, has a manufacturing plant in Tianjin. At this time has suspended operations, for the health and safety of its employees, until the area has been fully assessed. Some of the employees have sustained serious injuries, and the company does not plan to put anyone in further danger. John Deere is not the only manufacturer in Tianjin that is keeping a watchful eye on the situation at hand. Toyota and Walmart are both staying cautious of the situation and its employees. To read more about how the chemical explosion is effecting manufacturing in Tianjin click here.
Click below to register for our free webinar taking place on September 9th, 2015 @ 2:00 EST. LNS Research Analysts will present new research and recommendations for achieving Operational Excellence through improved connection to EHS metrics, processes, and supporting technology.