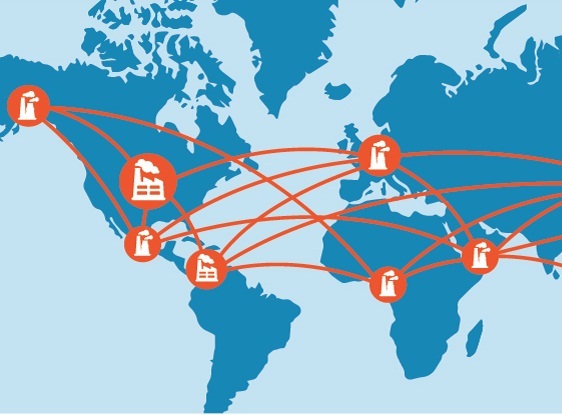 Gain a better understanding of how to pursue Change Management with traditional project management techniques to plan, execute, and measure milestones along the way to fully go-live of the new system in a world-wide organization; while identifying crucial factors that led to an improved MES implementation and the impacts on the company's five geographic locations with over 1,600 people in this upcoming Global Executive Council meeting.
Today's topic takes me back. My first employment was in Marconi Research Labs in Chelmsford, England where I studied ultra-reliable software systems. Why does it take me back? Well BAE Systems now owns the old Marconi and we are delighted that two past colleagues, now at BAE Systems, will be presenting at the LNS Research Global Executive Council (GEC) meeting on the Tuesday, June 28, at 1:00 pm EDT.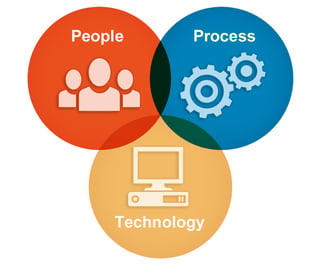 Steven Rubenfeld, Manager, Operations Systems and Ryan Spurr, IT Manager, Information Management have key roles in the BAE Systems' Electronics Systems Division (Hereinafter BAE) where their Manufacturing Execution System (MES) renewal project was to take place. At LNS Research, we often talk of Information Technology (IT) and Operational Technology (OT); we believe it is vital that IT and OT converge if industrial transformation is to occur. Steve and Ryan are almost the perfect IT/OT team driving an OT project, but with close cooperation from IT and management. Organizational rigor and open communication are two great characteristics for people trying to solve difficult puzzles. You will see plenty of both in this presentation.
Anyone who is involved in project selection and implementation will learn a lot from the BAE project. There are two lessons that stand out for me:
Be prepared to fail

People really are your most important asset
Failure is not a word that companies who work with defense industries tend to deal in. Complexity, safety and reliability are much more commonly used. However, having an open mind is always useful. BAE demonstrated this in their project when they made a huge change to the fundamental plan; going from a big bang approach to a less ambitious incremental roll out starting with some of the smallest plants, rather than going for gold in the large high stakes sites.
As well as this big change to the whole direction of the project, there were many scope, timing, and implementation changes as the project progressed – management wanted to succeed and were happy to fail to make artificial deadlines if the overall project and company would benefit. Stopping and considering a plan when half way through is a much better strategy than ploughing on to ultimate failure. Many panic when deadlines loom and progress is slow; doing things right and injecting positive energy into the people involved will always be the better approach.
People were the main driving force behind the project. The change from big bang was partially caused from the concern that far too many people across the company were going to be directly affected by the initial go-live, and that there was simply too many people involved. In the webinar you will see that almost every decision made was because of impact on people. A large team was put together to direct and manage the project. Every department affected had representation on the team. You will discover that the BAE MES project was much more a change management effort than a technical project.
Key Takeaways
In the webinar, BAE compares change management to project management, and demonstrates that the softer change approach has a far higher impact on and acceptance from those affected by the ongoing project/change. Steven and Ryan show how the two disciplines can work together to bring the best outcome. They also discuss a Change Management maturity model to help drive change from simple technically-driven change to strategic change, which is entirely people driven.
LNS Research reflects some of these methods in its Digital Transformation framework that helps companies to drive change primarily in the areas of new technology, such as the Industrial Internet of Things (IIoT) and digital frameworks, such as Industrie 4.0. However, the majority of the processes also focus on human factors from strategic objectives pushed from the corporate level to Operational Excellence that is mostly about change management and defines the steps needed in people, process, and technology to achieve the strategic objectives. Manufacturers should consider their objectives in this changing world, and seek help to achieve these objectives across their manufacturing enterprises.
Steve and Ryan talk about the project go-live and all the support they put in place to ensure minimum frustration and problems, where you will gain an understanding of the Change Management Cycle. To join this free webinar, be sure to click below and a LNS team member will reach out to you shortly!
This webcast is exclusive to LNS Research's Executive Council Members. To find out more about this event and the additional benefits of joining our Global Executive Council fill out this form.