The COVID Pandemic has forced software vendors to recreate their customer events virtually. Sparta Systems went the route of simplification this year with its Connection Virtual Series 2020: offering only six keynote presentation s over the course of two weeks. Sparta shared important updates despite the more abbreviated format.

Last year, we noted that Sparta had finally executed a "rapid pivot to the Cloud," with a "clarified" cloud strategy to focus on TrackWise Digital and the announcements of the company's first steps into Quality 4.0. This year was about building on that pivot and the execution of that strategy in two important ways:
Three Paths forward
The Cloud has become the new "religious war" in enterprise computing. Some companies argue that everything should go to the cloud. Others argue that on-premise (or the buzzier "edge") is the only spot for many applications. The arguments are generally cast as black and white with no room in between.
Sparta has gotten to the right answer: ignore those arguments and let customers define the deployment environment that best suits their specific needs. Dana Jones, CEO of Sparta, noted the company very specifically promotes and develops product roadmaps for three different deployment models: In the Cloud with TrackWise Digital, on premise with TrackWise, and hybrid with some application areas in the cloud (usually Supplier Quality and Complaints) linked to on premise implementation of TrackWise. With 150+ customers deploying TrackWise Digital now, Sparta offers proven solutions in all three deployment models. An important sign of the commitment to TrackWise is the announcement to bring Artificial Intelligence (AI) and Machine Learning (ML) – initially available only in TrackWise Digital – to the on-premise version.
All in all, Sparta has taken the religious wars off the table as long as the company can continue to meaningfully fund roadmaps for all three paths.
Quality 4.0 Use Cases enabling "Proactive Quality"
Sparta likes to promote going from Reactive to Proactive Quality. The company has brought this to life in many ways with the release of Quality 4.0 Use Cases, leveraging AI-augmented decision making capabilities for intake, categorization, correlation, and root cause analysis. The system looks at both structured and unstructured data to automatically tell the user about all the other records similar to the active one, as well as possible courses of action based on those correlations. Look for the company to continue to utilize new digital technologies to drive Quality 4.0 with the next release, including the use of Internet of Things (IoT) to flag real-time anomalies on the plant or lab floor.
Last year, our event report ended with this: Sparta's "…aggressive moves toward AI and Quality 4.0 position it to succeed and outpace the market in the foreseeable future." This year, we would echo that and add "right Cloud strategy" to the mix of factors positioning Sparta for growth in the foreseeable future."
COVID Driving Significant Change in Life Sciences
Multiple speakers at the virtual event noted that the Life Sciences industry has changed and will continue to change because of the COVID-19 pandemic. Three changes were most often noted: increase of onshoring, multi-sourcing supplies, and expanded technology transfers. These line up well to the advice LNS has been giving manufacturers generally on what to consider in the medium and long-term plans for opening up.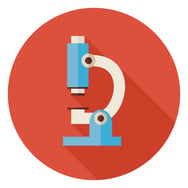 The "nugget" of the event came from Cynthia Schnedar, now of Greenleaf Health but formerly of the FDA. She stressed that it is critical for FDA regulated manufacturers to update their procedures to reflect the reality of quality operations in the age of COVID. For example, if you are now doing virtual audits because of travel and social distancing restrictions, be sure to document revised procedures used for those audits. Your documented procedures should be covering all areas of your new operating models. This is an important reminder for Sparta's customers and all Life Sciences companies.
Two Final Thoughts
One of the advantages to virtual events is that they are available after the event. Feel free to check out the presentations at: https://www.virtualspartaconnection.com/.
And finally, Sparta targets the Life Sciences Industry. Sparta speakers repeatedly took advantage of Sparta Connection to thank the Life Sciences industry for their hard work in developing vaccines and/or therapeutics for COVID 19...LNS would like to echo that: Thank you, all!
Categories: Cloud, Quality 4.0, Connected Worker, COVID-19, LifeSciences, #SpartaSystems