What Is the Internet of Things?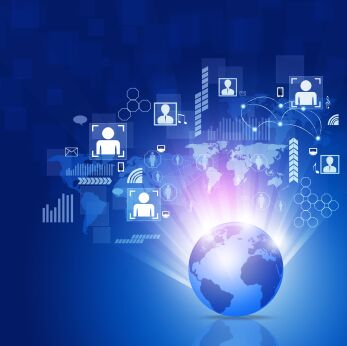 There are innumerable definitions of the Internet of Things (IoT). The purist view sees the IoT as networks of intelligent devices that have information they share without human interaction. The broadest view is that IoT encapsulates everything that can communicate via the Internet including people, processes, and physical things. Despite this potential confusion, what is important today is for manufacturers to wake up to the possibilities, and fit the nascent IoT's potential into today's business opportunities.
The hype that surrounds IoT is mostly directed at the consumer market, while the industrial market and manufacturing market in particular, seem to be taking a more pragmatic approach to the opportunities. What makes the IoT such a big opportunity is the ever-increasing intelligence being built into and around the products leaving the factory, and the infrastructure outside the factory that will allow manufacturing information to be used in new ways. Some of these ways are unimaginable today.
Where Is the Industrial Internet of Things Going?
The IoT will, over the coming years, pass through a number of phases of integration and intelligence. We can break down the phases into:
Standalone products (been there)
Smart products
Smart connected products and plants (the first phase of a real IoT)
Complete systems that will allow the intelligent use of information gathered from across an enterprise and from the footprint of delivered products (for now)
Disparate systems communicating with each other as IoT standards become pervasive and the true potential of the connected world comes to fruition.
There are wildly different examples of IoT services in industry, for instance in the chemical and automotive manufacturing sectors.
Chemicals as a Thing?
Bulk chemical manufacturers run hugely expensive continuous process plants, and have traditionally focused on plant design, optimization, efficiency, and performance. LNS Research covers many aspects of the operation of these plants through its Asset Performance Management (APM) and Industrial Energy Management (IEM) research topics. At first glance at chemicals as a connected thing seems unlikely.
Yet, the chemical industry is a leader in smart connected sensors and devices, and networks of these devices. Much of the infrastructure for devices to communicate with one another, via Internet or other protocols, is already in place. If you are a chemical company executive, or sell into that market, you should be looking today at the industrial IoT in IEM and APM processes.
You also have a huge opportunity to put all manufacturing data in the cloud and then provide apps to your customers so they can analyze quality and manufacturing data directly online. Knowing your product and customer is a key to customer retention in commodity markets.
Tires as a Thing – Grip as a Service!
At the other extreme the automotive sector is often seen as one of the largest opportunities for the Internet of Things. Most major OEMs are already offering connected car services whether for entertainment, safety, or service. Much of the sensor data being collected and stored in the cloud would potentially be of as much use to an automotive supplier as to the OEM who collects it.
Suppliers to commercial vehicle OEMs have a great opportunity to develop new services. For example, if you are a tire manufacturer you should gain access to data on tire and general use of all vehicles. You can then approach vehicle operators with offers to sell service rather than just tires. The operator would pay a monthly fee-based on actual tire usage, and you would do everything else related to tires (checking, rotation, re-treading, replacement, etc.). In one process you become a partner of your customer and the OEM. Everyone wins (Even the OEM who sells you the data and may not have to pay you for tires).
Getting Started
In a recent survey LNS Research found that close to 50% of manufacturing companies have no plans to invest in the IoT in the near future. Given that many investors, governments, and thought leaders (LNS Research included) believe IoT is going to be one of the major drivers of industrial growth in the coming 5-10 years, we suggest that the remaining 50% should think again, and fast. If you are a traditional manufacturer, rest assured that there is a company near you who thinks that they can disrupt your market by being better at handling information than you.
Planning an IoT test project involves many different roles in the organization. One difference with your first IoT project and many past "pilot projects" will be the total lack of naysayers. This is a cool topic and everyone will want to be a part of it. It is important that the project has suitable visibility and demonstrable business process improvement to help accelerate your IoT journey.
Here are some key steps to take when starting your IoT journey:
Find a suitable project: benchmark, analyze, and talk with customers. Start now!
Make sure necessary data is available in the cloud.
Consider plant data, such as MOM or APM. Store everything.
As well as a process to work with, information and some people, you are going to need some technology that brings your IoT program together. A software platform and some apps to run on it will be needed. There are a number of routes you can take, and LNS Research will be looking at some possibilities in upcoming blog posts and research.
Finally, in the words of Douglas Adams, "Don't panic!" You do not have to jump to the world of systems of connected systems at the first step. Take a small step at handling information and process outside the comfort of your own plant and start on the road to your connected enterprise and beyond.
Categories: Industrial Internet of Things (IIoT)