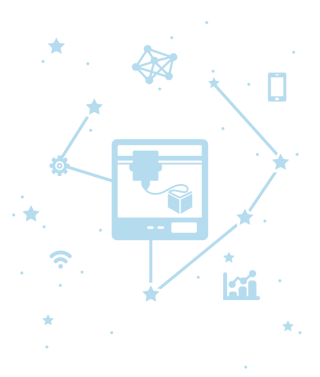 In this weekly Roundup, LNS Research explores recent announcements and events, such as Rockwell Automation's new app platform; Honeywell's services program for control systems; and physicians looking to other industries to learn about interesting new ways to avoid poor health care outcomes.
Industrial Workers – Yeah, There's an App for That Too
Rockwell Automation is working on an app platform that's currently available as a beta, or "preview" release. The offering is so new that company's marketing folks haven't even come up with a product name yet, so the development team is calling it Project Stanton, or Stanton for short. It's a collaborative app geared for industrial workers, and the first release will focus on maintenance people. Using a mobile device and internet access, users can download it and start using five modules without connecting to operations networks. Connecting the mobile device to the plant network makes three additional modules available. Learn more about Project Stanton at YouTube or watch Rockwell's TechED video.
Honeywell Steps Up to the Brag Table
Honeywell is tooting its own horn around its services program for control systems based on machine uptime instead of transactional maintenance and support. The company says that it has secured more than $350 million in services contracts since program launch 2014. Manufacturers buy guaranteed service levels, and Honeywell assumes the responsibility for system performance and outcomes. According to LNS Principal Analyst Matt Littlefield, "With outcome-based connected services, looks like Honeywell continues to drive its Industrial Internet of Things (IIoT) strategy for new market offerings." Read the press release by Honeywell at ISA.
Unlikely Pairings: Cardiac Doc, Swiss Cheese, Race Car Pit Crew, EHS Prevention Team
Physicians and health care have been taking continuous improvement cues from manufacturing for a few years. A few ingenious doctors are now looking to experts in other industries to discover new ways of preventing poor outcomes. One cardiac surgeon was intrigued by a race car pit crew's precision and brought them in to observe his facility's ICU handoffs and coordination of care. What they told him was astonishing and helpful in making changes for better patient care and outcomes. Two other doctors explored the Swiss cheese model described by James Reason in his book on preventing organizational accidents to reduce harm in medical settings. This article is a short, interesting read about how others are boosting their operations performance, including Environment, Health, and Safety (EHS) by learning from industries and experts outside the industrial sector.
Categories: Manufacturing Operations Management (MOM), Mobile / Mobility, Industrial Internet of Things (IIoT), Environment, Health and Safety (EHS)