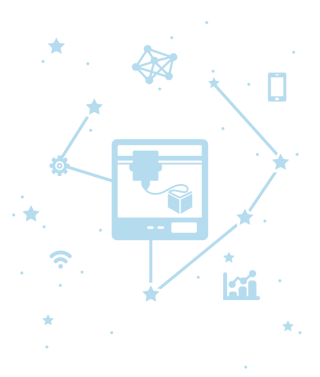 This week in Roundup, LNS Research explores recent announcements and events, such as Industrial Internet Consortium welcomes a new member; the FDA's new guidance release; and Delek Refinery in East Texas Buys Honeywell performance product.
Sensify Security Joins Industrial Internet Consortium
Even as investment in digitalization begins to surge, cyber-security remains a top concern among Fortune 1000 and smaller companies. They'll need defense capabilities to protect against what are now weapons-grade cyber-attacks on industrial operations. The Industrial Internet Consortium (IIC) recently welcomed Sensify Security to the global organization that promotes growth and use of the Industrial Internet of Things (IIoT). Sensify will collaborate with other IIC members to create industry standard security solutions ― reference architectures and best practices ― for IIoT security.
Compelling Event for Quality Leaders? FDA Releases Quality Agreement Guidance
The U.S. FDA recently finalized a set of guidelines, "Contract Manufacturing Arrangements for Drugs: Quality Agreements." The document sets out responsibilities for drug owners and contract manufacturers in terms of current good manufacturing practices (cGMP) regulations. While quality agreements are not specifically required, the FDA has previously sent warning letters to drug owners for not having one in place. The guidelines make both companies responsible for quality, so there's no getting out of responsibility. Sounds like a compelling event to elevate quality to the C-suite, and drive a culture of quality throughout the enterprise and to the extended supply chain. Read expanded coverage on in-Pharma Technologist, and on BioPharmaDIVE.
East Texas Refinery Looking to Boost Operations Performance
Delek Refining, a refining and wholesale fuel subsidiary of $38 billion holding company Delek Group is looking to boost performance in their Tyler, Texas plant using an IIoT solution from Honeywell. The East Texas refinery will use a production technology called Process Reliability Advisor to analyze process performance and detect anomalies, in the hope enabling operators to quickly resolve problems and keep the plant operating at peak performance. The refining site intends to use the Honeywell product to find problems that often remain undetected and therefore cause unplanned maintenance and repair shutdowns, disrupt production, and affect business results. Learn more about Delek's decision at Process Industry Match.
Categories: Enterprise Quality Management System (EQMS), Industrial Internet of Things (IIoT), Asset Reliability, Industrial Transformation / Digital Transformation