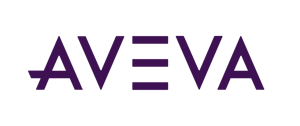 AVEVA, the industrial software company, announced on August 25, 2020, its intention to acquire OSIsoft from Dr. J. Patrick Kennedy and OSIsoft investors, including SoftBank, for $5 billion. The acquisition is expected to close in late 2020 or early 2021. AVEVA is to finance the deal through $4.4 billion of cash plus $600 million of stock, making Dr. Kennedy AVEVA's largest private shareholder with 4.4% of the company. Dr. Kennedy will remain connected to AVEVA through a Chairman Emeritus role. AVEVA will raise the capital through $3.5 billion of rights issues plus $900 million of cash on their balance sheet. The deal represents a multiple of roughly 10X OSIsoft's 1H-2020 annualized revenues, a multiplier similar to AspenTech's, one of AVEVA's major competitors.
Background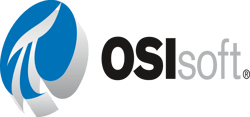 OSIsoft has been in play since a public announcement in June, although this is not the first time that suitors have pursued Dr. Kennedy. Much of the timing is due to SoftBank's deteriorating position and need for cash, and the fact that after founding and leading OSIsoft for 40 years, Dr. Kennedy wanted to step away with a future in place for his company. Dr. Kennedy founded Oil Systems Inc., later OSIsoft LLC, in 1980 and introduced the PI System in 1985. The PI System quickly became the most popular and essentially the defacto industry standard historian in the process industries. In recent years, Dr. Kennedy expanded PI into other application areas, such as aerospace and defense, government, and even monitoring the operating equipment and systems in Cloud data centers.
AVEVA, OSIsoft, & LNS
Both AVEVA and OSIsoft have been LNS clients for a number of years now, and we regularly attend their annual user group meetings. This author, in particular, has followed OSIsoft since the early 1990s. At that time, I was employed by a small systems integrator seeking to bring a new software product to market. Pat dropped by and lent us a MicroVAX running PI, with the idea that we could build our new advanced control product on top of PI using it for the data acquisition infrastructure. I followed by attending the 1994 and 1995 user group conferences. I have also competed against OSIsoft from my time at Biles & Associates and Honeywell, one of PI's earliest resellers, before introducing Honeywell's own historian product. Since joining LNS, I have also attended AVEVA World for the last two years.
Ups & Downs
First, the news is very good for OSIsoft and its investors:
The company and its employees have a future in the hands of a strong industrial software company, backed by an even larger automation firm in Schneider Electric.
OSIsoft's customer and industry base fit quite well with AVEVA's.
OSIsoft's customers are assured of its continuity.
Finally, Dr. Kennedy and his investors will do very well – congratulations Pat ... you built it; you deserve it.
The only downside for OSIsoft is that there will be some rationalization of functions, such as administration, finance, HR, perhaps in sales and marketing, and management too, etc., where OSIsoft may lose some employees.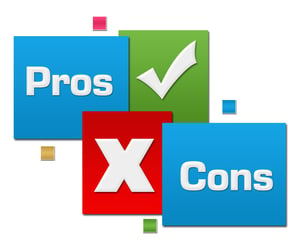 For AVEVA, there are strong pros, but some potential cons.
Pros
AVEVA acquires the clear market leader in OSIsoft, the defacto industry standard. They now have THE prestige historian product in their portfolio.
Along with it comes a huge installed base of extremely loyal customers across multiple industries that mirror well with AVEVA. In particular, OSIsoft brings a large footprint in power that will help balance AVEVA's overweighting in oil & gas. This opens more doors for AVEVA to approach OSIsoft customers with AVEVA products and services.
AVEVA grows its 2021 revenues by nearly 45% with immediately accretive EBIDTA, much of it due to recurring revenues. A Schneider Electric (SE) press release stated that the OSIsoft transaction is expected to be around 30bps margin accretive to Adjusted EBITA based on LTM (12 months to June 30, 2020). SE acknowledged a marginal dilution of its stake in AVEVA to c.57% due to the structure of the transaction and the merits of having OSIsoft's founder, Dr. J. Patrick Kennedy, as a key stakeholder.
Potential Cons
However, despite the good news, there are outstanding issues:
How will AVEVA rationalize their multiple historians? And Schneider's too?
With OSIsoft's 22,000 sites on board, what will happen, if anything, to their own Wonderware's 80,000 licenses, not to mention CiTect, OASyS, and variants of Ecostruxure? One can dedicate certain products to selected markets, but for example, all three have been sold into oil & gas. How will this sit with existing clients?
How will PI fit into AVEVA's data management infrastructure?
The announcement's presentation showed PI connecting to AVEVA Insight in the Cloud. But this hardly addresses how AVEVA data structures will work with PI AF nor how PI Vision will fit in with Insight's Cloud and mobile platform, and Unified Operations Center. There is a lot of plumbing here to be figured out.
Can PI continue growing at 10% or more?
OSIsoft's growth rate has averaged 10% for the last ten years, but it used to be much higher before that. One wonders if PI's markets are saturated. There are so many new competitors in the market today (30 traditional historians plus 30+ Cloud-native time-series databases) that were not there from 1985 to 2010. Are OSIsoft's growth projections too rosy?
PI's product development path is unclear.
After five years of development, OSIsoft finally released OSIsoft's Cloud Services, aka OCS, earlier this year with mixed reviews. However, for the first time, no product development presentation was made at PI World in June. This may have been intentional given the company was in play, but now with AVEVA, the development plan may need a re-think. LNS has a perspective on what the new operational data lake capabilities should be, and given our last development path update in 2019, PI was not headed in the right direction. And it is corporate IT that is architecting this new solution, not PI's OT users in the plant.
What About the Rest of the Market?
One of the things most valued by PI customers was the fact that OSIsoft was a neutral, independent supplier, compatible with any automation supplier and any infrastructure. But now as part of AVEVA and the greater Schneider, how will the market react? What of reseller Emerson and Rockwell Automation who white labels PI as their FactoryTalk historian? While AVEVA assured that these channels would continue to have access and use of PI, how will they react to being dependent on a competitor's products? What company wants to write a check to its competitor? This remains to be seen.
Looking Ahead
No doubt OSIsoft has landed in a good place with AVEVA, what Schneider calls, "a leading agnostic Industrial IoT software player." In LNS's view, this is much preferable to OSIsoft being acquired by an automation vendor or another venture capital company. They have, in effect, gone public though AVEVA. Having said this, it remains to be seen if Schneider, as AVEVA's majority holder and who is providing financial support for the deal, will continue to maintain AVEVA's independence. It's worth noting that Schneider and AVEVA already have competing IIoT/Edge solutions. Now we have OSIsoft in the mix too.
For OSIsoft users, LNS would recommend that you stay put until the deal closes and the path forward is clear. This means no OCS for the time being as AVEVA already has Cloud-enabled solutions that address this space. You don't want to end up holding a dead-end product. Wait and see.
While it's too early to expect AVEVA to have detailed answers to all these potential cons, especially about the product development and integration paths, they had better have a good idea of what they intend to do. When the deal closes, AVEVA must offer a clear answer to the market and shareholders, "What is it that AVEVA can do with OSIsoft that they couldn't do before?" The good news is that it is easier and faster to rationalize software than control system hardware. The bad news, if any, is that AVEVA paid a very steep price for an Industrie 3.0 client base.

Categories: Cloud, Internet of Things (IoT), Industrial Software, AVEVA, Acquisition, OSIsoft