Industrie 4.0 is often referred to as the Renaissance of manufacturing. But many of us don't realize how many parallels there really are between today's Industrial Transformation (IX) programs and the Italian Renaissance period – a time famous for transitioning from the Middle Ages to modernity. In this blog post, we will describe three such parallels and explore how today's manufacturing leaders can apply them in their IX programs.
Patronage and Visionary Leadership
One of the reasons why the Renaissance movement began in Florence, Italy, could be attributed to its rulers at the time who (along with other patrons) were known to spend lavishly on extravagant artworks. The majority of these artworks would be commissioned through meticulous contracts that included stipulations for cost, timeframe, and raw materials required.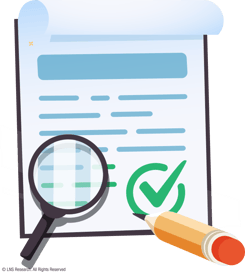 Historians and biographers have discovered that these contracts would demand artists to pay for required raw materials from their own pockets. Additionally, widely acclaimed artworks would prompt the patrons to incentivize the artist with additional benefits such as tax breaks, palace residencies, titles, etc.
Moving forward to the 21st century, I believe there are several lessons here for today's Industrial Transformation programs:
Like the Renaissance patrons, today's manufacturing leaders are required to articulate a clear vision for the program and ensure all subsequent transformation efforts are aligned to business objectives.


LNS Research's IX Readiness data shows that successful IX programs are more likely to be budgeted through a co-funding model similar to the Renaissance contracts. IX Leaders are three times more likely to fund IX programs with contributions from both the overall program budget and the plant's budget. Doing so brings together both sides as equal stakeholders in transformation and ensures active involvement and responsibility.


As mentioned above, it was common practice for the Renaissance artists to be incentivized with additional benefits if their art was received well. While it isn't feasible to give out palatial residences in today's real estate market, structuring bonuses and performance reviews aligned to ongoing transformation efforts would go a long way in nurturing a transformative culture among the workforce.
Piazza Breaks - The Original Data Hub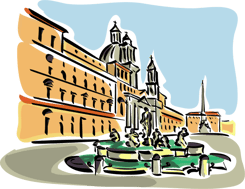 Enabling effective communication and collaboration between different disciplines is an integral and challenging part of any transformational program. During the Renaissance period, piazzas (public squares) played a critical role in creating this collaborative culture. The Florentine artisans would walk to nearby piazzas during their break times, where they participated in animated discussions, learned about other crafts, and often collaborated with each other.
On the other hand, today's manufacturing functions mostly communicate through data transfers between multiple IT and OT systems. In most cases, these systems require complex custom integrations to transfer data between each other, thereby creating a heterogeneous network of systems that isn't as conducive for collaboration as the Florentine piazzas were.
Some of the leading companies pursuing Industrial Transformation are beginning to solve this data connectivity issue through a data hub approach. This emerging concept involves connecting multiple data sources to a central hub using multiple proprietary and open-source protocols. The data hub, just like the piazza, acts as a central location for multiple departments and functions to transfer data and information. It helps break down traditional data silos, open up data from the existing disparate systems, and enable efficient communication and collaboration among multiple business functions.
The Past, Present, and Future of Work
Florence's collaborative culture also provided several opportunities for its citizens to learn, cultivate, and practice skills across multiple disciplines. Some of the most well-renowned artists during the Renaissance - such as Michelangelo, Francesco di Giorgio, Leonardo Da Vinci, etc.—were masters of multiple crafts, and were known to constantly apply observations and skills from one craft to another. For instance, Da Vinci's observations of nature inspired his art, which in turn inspired his works on engineering, technology, and theater.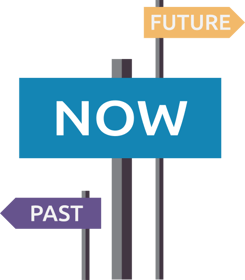 In today's economic climate, several factors such as the exponential growth of digital technologies, the Great Resignation, and the COVID-19 pandemic have led academics, researchers, and thought leaders to rethink and redefine the Future of Work.
Over the next few years, as industrial companies begin implementing these Future of Work initiatives, I believe that several existing roles we see today will have to evolve to incorporate skills from multiple disciplines. For instance:
The proliferation of automation technology on the shop floor will require companies to enhance the frontline workforce job role with digital technologies.
The lines separating different business functions such as manufacturing, quality, maintenance, and supply-chain will begin to blur as technologies like the industrial data hub give rise to new types of use cases and eventually new types of job roles.


Talent shortages will require employers to seek new, innovative approaches to fill high-demand jobs. For example, instead of struggling to hire external data scientists, companies will have to turn to internal resources, such as data analysts and engineers with adjacent skills, to fill gaps.
The city of Florence in the mid-1400s cultivated a thriving economy stimulated by the Renaissance's ecosystem of philosophy, creativity, invention, art, and trade. By applying these lessons from the past, I strongly believe that today's industrial leaders can cultivate a similarly prosperous manufacturing economy through Industrial Transformation.
---
All entries in this Industrial Transformation blog represent the opinions of the authors based on their industry experience and their view of the information collected using the methods described in our Research Integrity. All product and company names are trademarks™ or registered® trademarks of their respective holders. Use of them does not imply any affiliation with or endorsement by them.
Categories: Industrial Automation, Industrial Transformation / Digital Transformation, Industry 4.0 / Smart Manufacturing, IT/OT, Data Analytics, ConnectedFrontlineWorkforce