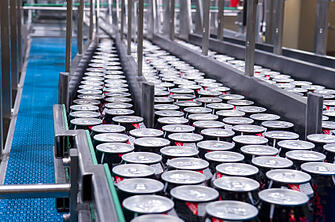 There's a constant drive to improve in manufacturing. And Manufacturing Operations Management (MOM) software is becoming an indispensable tool for that, enabling organizations to elevate operations to a new level as the scope and breadth of applications in the space evolve.
MOM applications play a key role in connecting shop-floor automation systems to larger overall enterprise / business software, and provide critical visibility into real-time product, quality, scheduling, shipping, and maintenance data. As competition increases, manufacturers that possess these and other elevated process capabilities are better positioned to be successful moving forward.
Because the MOM space is constantly evolving, here at LNS Research we believe it benefits from clarification and education, which is why we've published our Manufacturing Operations Management Solution Selection Guide. The guide includes a detailed description of 20 of the top vendors in the MOM space, and aims to aid manufacturing executives and decision makers considering an implementation by highlighting key vendor strengths and attributes.
Over the past several months we've been highlighting each of the vendors covered in the guide. This week we're looking at Lighthouse Systems, a Crawley, UK-based provider with offices in the U.S. and Singapore.
An Overview of Lighthouse Systems' Manufacturing Software Capabilities
Lighthouse Systems has been delivering its Shopfloor-Online MES (Manufacturing Execution System) since 2004. Using a Wed-based user interface, the offering contains 25 different selectable software modules that provide specific functionality in production operations, inventory operations, quality operations, maintenance operations, and engineering operations. These modules are available on an as-needed basis to customers and can be adopted without disrupting existing production operations.
The software's expandability and ease of configurability, along with its client contributions to future developments through the Shopfloor-Online User Group have contributed to Lighthouse's very high client retention rate, and the company appears to be very customer focused.
The company's strengths are in the automotive, beverage, consumer packaged goods, food, packaging, and high technology industries, and it is rapidly expanding into adjacent regulated industries such as aerospace & defense, medical devices, and pharmaceuticals.
In order to better support this regulated industry expansion the company has focused on driving internal software development excellence, recently achieving milestones such as the ISO 9001:2008 Certification for software development operations and the Microsoft Partner Gold status as an Independent Software Vendor (ISV). Additionally, the company is beginning to build up relationships with integration partners, which LNS Research sees as a key requirement for continued growth and success for the company.
The company has future plans to develop its software as a service (SaaS) platform, as well as enhancements to software areas such as document management, proactive maintenance management, and industrial energy management.
A Closer Look at Lighthouse Systems' and Shopfloor-Online
For more information on Lighthouse Systems and their capabilities in addressing the MOM software space, be sure to check out the LNS Research MOM Solution Selection Guide (below). The guide provides an overview of the MOM vendor landscape based on criteria such as specific functionalities, geographic footprint, company sizes served, industry strengths, time to solution value, and others. The guide breaks down Lighthouse Systems' core attributes by current, emerging strengths, and full coverage areas.
The MOM software selection guide and its comparative analysis of 20 top MOM software vendors is available below.
---
All entries in this Industrial Transformation blog represent the opinions of the authors based on their industry experience and their view of the information collected using the methods described in our Research Integrity. All product and company names are trademarks™ or registered® trademarks of their respective holders. Use of them does not imply any affiliation with or endorsement by them.