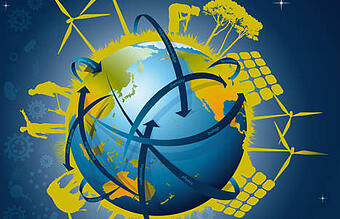 When it comes to enterprise software applications, not all are created equal in scope or relevance. Some applications may be specific to one aspect of Manufacturing Operations Management (MOM) or Enterprise Quality Management Software (EQMS), or may be targeted at a specific industry subset. Others, have applicability across a range of solutions.
Laboratory Information Management System (LIMS) software is a good example of a targeted relevance, as it's only necessary in industries where lab testing is part of ongoing product and production checks, such as life sciences, and food industries.
But document management software is an application that serves as an important and broad foundational capability in several areas, including MOM, EQMS, and also in Environment, Health & Safety (EH&S) solutions. Though a company's document management needs will be contingent on several factors like industry, supplier relationships and complexity, global footprint, size, and others, as a fundamental concept, document management is broadly useful, and we'll dive a little deeper below into why.
Different Roles of Document Management Software
There are a few reasons why document management is such an important enterprise application. Document management is directly involved in handling and protecting what is unquestionably one of business' most valuable and most important resources: its information in the form of native documents.
Traditional paper documents, in addition to being a burden to track, store, and organize, are not editable or viewable to multiple parties in real-time. The value of having the ability to quickly edit and share documents in an online workspace is difficult to quantify. These documents act as the synapse responses of the company, keeping all parties in activity with constant, relevant, and accurate information. Document management systems also support the collaboration of document editing and enforce the responsibility and ownership policies of the organization for specific types of documents.
For instance, in the highly regulated life sciences industries, the use of contract manufacturers has grown, and today's supplier relationships have expanded in global reach and material/component complexity. As a result, the need for collaborative workspaces and effective version control have become paramount to ensure valid, safe, and legal operations.
A key trend that pure-play document management vendors, in particular, have been working toward is integrating pre-configured compliance workflows into Web-based portals that are remotely accessible by the correct job roles at both life sciences companies and their suppliers/contract manufacturers. Enforced document workflows and real-time access ensure immediate and up-to-date information is reportable and available to meet growing compliance initiatives in a streamlined, fool-proof manner.
Document Management: Looking at the Data
We've previously written about this software role within the context of quality management, but document management can be an important capability in new product design and actual production execution as well.
When getting new products to market, document management software may play a key role in supporting ERP, PLM, Planning, Scheduling & Dispatching, MES and MOM. According to recent research done jointly between MESA International and LNS Research, which was focused on identifying key trends of operational metrics, performance improvements, and software implementations of over 200 manufacturing leaders, of the companies that reported 90% successful NPI or better, document management was the third most implemented software application, at 60%.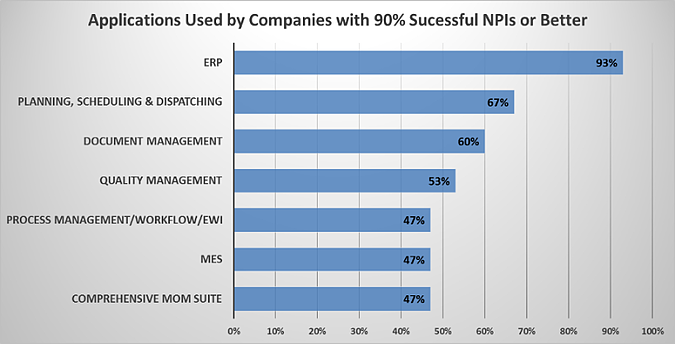 Most Manufacturing Operations Management suites and Manufacturing Execution System software includes aspects of document management that ensure the most up-to-date and relevant documents are made available within context to the production work at hand.
These capabilities may be stand-alone or, in some cases, companies may have a separate corporate-wide document management system that manages the complete lifecycle of documents, with access to the valid documents from other systems like MES, EQMS, or EH&S that are integrated with these corporate-wide document management systems.
More Information about Document Management and the Current Vendor Landscape
Per the discussion and data above, document management software is a foundational capability that supports several different business software categories, and the value it can deliver to companies' operations cannot be denied.
If you are exploring possible document management capabilities at your company, it's important to know what your options are and how they integrate into your landscape of needs and solutions. In order to help educate in regards to document management capabilities integrated into manufacturing software, LNS Research has released its MOM Solution Selection Guide, which details 20 of the top vendors in the MOM space based on central attributes, technology delivery models, industries served, and more.
Categories: Enterprise Quality Management System (EQMS), Manufacturing Operations Management (MOM)