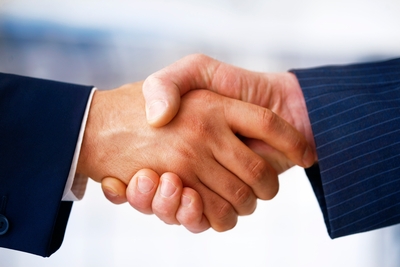 Asset performance is increasingly being recognized as a key to overall business performance and many companies are struggling with just how to manage efforts in this area. Many are turning to the vendor community for assistance. One such vendor is Emerson, which announced on 20 May its acquisition of Management Resources Group (MRG), a key provider of services in the asset management space. This acquisition reflects the continuing focus of the process control and automation sector on asset reliability and management as a growth area.
The acquisition of MRG is notable in that MRG is a services company, not an EAM software company which is where other automation vendors have invested. This reflects Emerson's focus on the plant floor and its leverage of operational information to improve operational performance and reliability.
Looking Into the Acquisition
Emerson has been a valued reseller of Meridium since 2009 and its AMS suite has been deployed globally by companies in industries ranging from oil & gas to electric utilities as the first line in identifying asset health issues. Emerson has leveraged its strength in instrumentation and control and its plant floor networking and wireless connectivity to expand the scope of the process measurements beyond basic loop control into asset health assessment. MRG will greatly expand Emerson's services capabilities by more than doubling the resources it can provide to clients pursuing asset health/performance improvement projects.
This approach differs from some of Emerson's competitors that have invested more heavily in traditional software-centric solutions by buying EAM suppliers or developing extensions to their process data historian products that then tie to third-party ERP or EAM solutions for early detection of potential maintenance issues.
It still reflects, though, the focus on asset health by process control companies as a key manufacturing performance improvement opportunity. Virtually all of the leading process control suppliers understand that poorly performing plant equipment leads to production problems, safety issues, and excessive energy consumption.
Potential Challenges and Opportunities with the Deal
Emerson is no exception and one of its goals in the MRG acquisition is to increase its delivery capabilities across the globe. This does create the only downside in this deal: existing MRG clients may find that MRG resources they once had ready access to are now stretched thin as Emerson's backlog of opportunities that it can use MRG on is substantial and far more international than MRG was pursuing as a standalone company.
Existing MRG clients need to ensure to protect access to critical MRG resources. Other than this minor point the deal should benefit both existing Emerson customers who now have access to one of the stronger consulting companies in the asset health field as well as existing MRG clients who will see MRG become a stronger organization with a greater global presence under Emerson's ownership.
Users can expect more vendors in industry investing in solutions aimed at improving asset performance through increased reliability. Some of these investments will come in the form of acquisitions such as the one Emerson just made. Others will in the organic development of new tools and products to assist manufacturers in improving plant performance with healthier assets.
The Asset Management Space Going Forward
In the coming months, here at LNS Research we're happy to announce that we'll be rapidly increasing our coverage of the asset management space. You can help kickoff this process by responding to this short poll about how your organization refers to the tools and practices associated with keeping your production assets performing at their best.
---
All entries in this Industrial Transformation blog represent the opinions of the authors based on their industry experience and their view of the information collected using the methods described in our Research Integrity. All product and company names are trademarks™ or registered® trademarks of their respective holders. Use of them does not imply any affiliation with or endorsement by them.