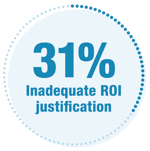 On Tuesday, March 14, LNS Research hosted the webcast, "Build a Strategic Business Case for Your EHS Technology Initiative." The presentation showed how to articulate the business value of EHS management, and how to build and position a strategic business case for the EHS technology investment.
Q1. Where are we in using newer technologies like Big Data and mobile for EHS management?
A1. It's a mixed bag, but picking up momentum. Cloud computing is quite far along, with a strong trend towards adoption of cloud-based EHS application platforms with SaaS subscription pricing over on-premises installations with perpetual licensing. There is still a long way to go in the move to true multi-tenant cloud applications. Cloud technologies are also helping with advanced analytics for EHS purposes, although not necessarily as part of an EHS application platform.
The availability of mobile EHS apps is widespread, with most vendors having a mobile offering. However, the large-scale projects are still among early adopters, with more success stories coming along. Much of this has to do with technology and logistical issues such as device management platforms, operating systems, and who will supply what devices for which type of work environment. Industrial Internet of Things (IIoT) applications are prevalent for energy management and sustainability use cases, less so for worker health and safety, although there are lots of prototypes and pilots. And Big Data is starting to gain traction, especially for predictive analytics that can help EHS manage risk more predictively. Overall, it's still the early innings for these technologies, but crossing the chasm from the early market to the niche adopters and heading towards "The Tornado" of mass market adoption.
Q2. How can we show how our project supports the "executive agenda?"
A2. Supporting the executive agenda means supporting your company's business strategy. Anyone building a business case for an EHS technology investment should understand the enterprise mission, vision, values, and strategic objectives. It's especially important to know the key business initiatives being implemented to achieve those objectives. This could include various continuous improvement initiatives focused on Operational Excellence, such as Lean and Six Sigma. For the executive audience, the key is to use the business case to show how the EHS project will support these initiatives. Showing this support makes the business case more compelling to decision-makers and helps secure buy-in throughout the organization.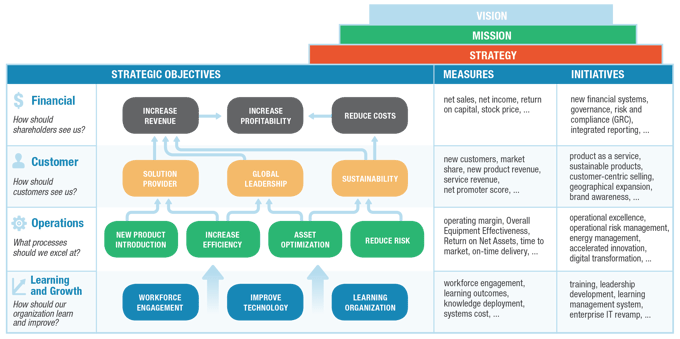 Q3. What are some realistic Financial and Value metrics for EHS that companies have used successfully?
A3. This is a tough question because for the most part EHS business cases have been focused on tactical efficiency gains at the department level and operational improvements. Value metrics are those that capture strategic value such as market share, revenue, earnings, return on capital, enterprise risk, employee engagement, customer loyalty, reputation, and brand value. It's tough to link the initiative to improvement in specific metrics related to these. Financial metrics capture costs, such as cost of compliance/non-compliance, IT systems costs, cost of incidents, insurance premiums, fines and penalties, cost of reporting, waste and scrap. There are no clear definitions of the two types, and there is overlap. There is still much work to be done on this topic and we intend to delve into it over time.
Q4. What role do software vendors play in helping us develop a business case?
A4. EHS software vendors have started paying more attention to helping prospective customers develop a business case as a sales tool. There are concerns about impartiality, but the vendors often know the sources of value based on experience with customers over the long term. They may have large data sets on various metrics captured in customers' systems, which are valuable for providing value proof points. EHS software vendors are starting to follow in the footsteps of ERP vendors like Oracle and SAP which established "value engineering" methodologies and teams to work side-by-side with customers to project and track return on investment.
Q5. Your recommendations included, "Think big, start small and get a quick win" in presenting the business case. Does that mean presenting a focused business case to a smaller group of stakeholders that reflects their specific interests before moving up the chain to present a broad business case?"

A5. "Think big, start small" refers to the concept of viewing the business case as a journey, and picking a starting point based on current EHS capability maturity. For a low- to mid-maturity company, this often means a small scope project focused on solving a specific problem. This is in keeping with the trend away from "big bang" IT projects and towards a series of self-funded initiatives over time. Whatever the scope of the business case, take it through your company's standard process for that type and scale of initiative. The goal is to get it in front of the decision maker(s) for approval. Presenting the case to a smaller group(s) as an interim trial balloon is always a good idea to get feedback to improve it, and recruit supporters.
Categories: Industrial Transformation / Digital Transformation, Environment, Health and Safety (EHS)