It's been 10 months since GE Digital appointed new CEO Patrick Byrne. In our last blog, after their September 2019 User Group meeting, we said, "GE Digital has re-emerged with renewed focus led by fresh, engineering-grounded, no-nonsense leadership in Pat Byrne. We look forward to seeing if this new positive momentum is sustainable." So what's happened since then? Let's take a look under the hood and see what Pat and his team have been doing.
GE DIGITAL PRODUCT SUITE UPDATES
For context, recall that GE Digital's portfolio consists of four segments:
Grid Optimization (from the generation plant boundary to smart meters)
Power Generation
Oil & Gas (plus mining, chemicals and other large continuous process industries)
Manufacturing Operations (discrete industries like automotive and hybrid/batch industries like CPG, etc.)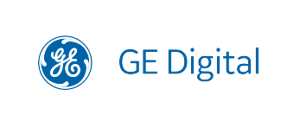 Products in one segment can and are used by the others, for example, GE Digital's Proficy Historian.
GE Digital has made several product updates and software releases since the beginning of 2020:
CIMPLICITY 11 brings new Rapid Application Development capabilities to reduce build time. Users can employ object-oriented design for easy repeatability and faster time-to-value through modeled context, as well as classes and objects for building a structured database quickly.
Tracker 11 tracks the real-time location of jobs on the production floor. It performs routing logic on the movement of jobs throughout the facility, minimizing warranty and recall exposure and providing a genealogy for the finished product.
Proficy Operations Hub 1.5 provides users with a centralized environment that allows users to monitor industrial applications under one dashboard, aggregating data and processes for simplified plant operations. The new solution also supports Rapid Application Development with code-free tools and displays for faster operational response based on real-time and historical plant-wide application data.
New iFIX 6.1 improves operational productivity by driving decision support with high performance to give plant operators the most informed view of the problem or task and secure visualization from anywhere at any time. iFIX 6.1 improves connectivity and deployment with native OPC United Architecture (UA) and web-based configuration.
Storm Assist, part of GE Digital's Advanced Distribution Management Solutions (ADMS) portfolio of mission-critical software for the Grid, is an easy to use application that allows electric utilities to decentralize outage dispatch as well as rapidly expand their outage response workforce during times of intense activity.
DER Orchestration 2.0, another piece of GE Digital's Grid software portfolio, provides operators with the requisite tools and situational intelligence to recognize developing situations related to Renewable Energy sources and act quickly, orchestrating flexibility across the Grid.
GE Digital had also made significant improvements to its Asset Performance Management platform (including cloud-enabled Predix APM and the on-premise version, APM Classic). LNS has long considered GE Digital the granddaddy of APM, well-aligned with our definition of APM 4.0 and vision for what we call "closing the reliability loop," whereby one moves from prescriptive to prognostic capabilities, and eventually to a learning asset management system. GE Digital is not sitting on its laurels and we would encourage existing and potential users to get an update on these developments. Automated inspection planning and pipe rotation for mining applications are just a couple of innovative improvements.
REMAINING CHALLENGES
In our last blog, we mentioned five challenges facing GE Digital, which can be summarized as follows:
Go on offense – inform your existing and potential customers that GE is here to stay. Tell customers that GE Digital does more than just serve GE.
Elaborate an enterprise architecture for IIoT, Edge, and Cloud for your clients and how these are addressed with the Predix platform.
Further differentiate your APM solutions from competitors in what is an increasingly crowded market. Make clear the migration path forward to Predix for SmartSignal users.
Make it clear which HMI is intended for which markets and applications.
Clarify Predix. Is it a brand, a product, or a platform?
GE Digital has indeed gone on offense reaching out to many customers to reassure them of GE's commitment with Byrne leading the way. GE Digital is also not shy about telling the markets how many GE and non-GE digital energy assets are under GE Digital management: some 92,000 assets and 1.2 million digital twins. In just GE Digital's Industrial Managed Services unit, they have 8,500 assets under management, monitoring some 250,000 tags in real-time. Is any other vendor even close? Nope.
GE Digital has clarified to an extent their general architecture around IIoT, Edge, and Cloud. Still, they could provide more detail for customers with templates for industry verticals such as oil & gas and manufacturing. Obviously, their solutions have to fit into the customer's environment, but it is also an opportunity to help migrate toward an open operational architecture that LNS has been advocating.
As we mentioned, GE Digital continues to progress its leading APM suite, both for the on-premise "Classic" and Predix Cloud-based platforms. However, the migration path from SmartSignal to Predix begs additional clarity.
While it is clear to LNS which HMI product is intended for which market (CIMPLICITY for factory MES and iFIX for SCADA), it still might not be as clear as it should be for prospective clients.
Finally, it appears that Predix is now both a brand and a platform, but not a product per se. What we mean is that GE Digital is no longer pushing Predix as a platform for customers on which to build applications, but instead the platform on which GE Digital applications are delivered. LNS views this as a positive step in a market full of application platforms, but short on apps that provide real value.
STRENGTHENING THE TEAM
Aside from the product development and client-facing efforts, it is worth mentioning that CEO Pat Byrne has been working behind the scenes to beef up his management team with the recent additions of Betsy Bingham, SVP Lean and Operations; Linda Rae, GM, Power Generation and Oil & Gas; and Richard Kenedi, GM Manufacturing. Pat is also adding a GE heavyweight, Colin Parris, currently at GE Research (GRC), as SVP and Chief Technology Officer. These executives join Jim Walsh, who is GM of Grid Solutions. LNS looks forward to connecting with Pat's new leadership team members in the near future.
LOOKING AHEAD
For end users, GE Digital's progress is good news in that you can rely on a long-time supplier that continues to innovate. For prospective customers where GE Digital's past may have given you a reason not to consider them, put the past behind you and evaluate GE Digital on what they can do today and tomorrow for you. LNS thinks your time will be well spent.
For GE, you still have work to do. Your target markets are filled with competition across every one of your product lines, and in particular, APM draws tremendous focus and investment. As the longest-time provider of APM, you are the target that everyone is gunning for…you set the bar. It's time to raise it even higher.
Categories: Cloud, Industrial Internet of Things (IIoT), Operational Architecture, Asset Performance Management (APM), Edge, GE Digital