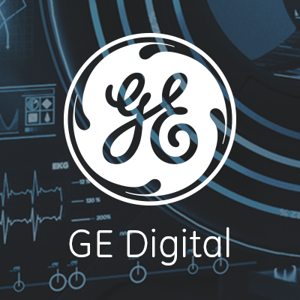 In mid-September 2019, GE Digital (GED) held its reconstituted User Conference in Austin, Texas. Unlike past Minds & Machines mega-events, this event was smaller and more focused, with approximately 300+ attendees, of which 100 were GED, and the balance being 150+ customers and 45 channel partners from a variety of industries and global locations. GE Digital's new CEO, Patrick Byrne, keynoted with a renewed commitment to serving customers with deep domain knowledge, long-time asset and process operating experience, digital solutions and services, and the ability to support customers globally. This message seemed well-received as many customers had previously voiced concerns about GE's viability and continuity in the market.
GED product suite focused on the following suite of products serving the wider process, hybrid/batch, and discrete industries at this event:
HMI/SCADA
Historian
MES/MDC/Plant Apps 8.0
Predix Essentials
APM
Here are the highlights of what's new and noteworthy or different.
In HMI/SCADA, CIMPLICITY and iFIX—both now 30+ years old —have large installed bases and are still being invested in with new releases forthcoming; iFIX 6.1 slated for December 2019. Proficy Operations Hub adds web-based operations displays.


Proficy Historian is also getting attention adding an asset data model, integration with Predix time-series database in the Cloud, LINUX version, and Edge capabilities. The combination of Proficy Historian and Proficy Operations Hub provides data analysis in context. GED aims to not only catch up with the market leaders but leapfrog them as part of GED's overall hybrid cloud/premise data architecture initiative. If you haven't settled on a historian or want to unify multiple historians in a cloud database ready for advanced analytics and enterprise performance management, take a look at the Proficy Historian.


They merged their previous discrete MES with their process MES, adding some new features and releasing them as the new Proficy Plant Apps 8.0—claiming to be the only company having a single MES with a common user interface for the process, hybrid/batch, and discrete industries. Refer to our Software Selection Guide for more details on their MES. Additionally, Predix Manufacturing Data Cloud (MDC) enables the consolidation of three data sets required for process optimization and analytical applications: asset data, ERP data, and manufacturing data.


Predix Essentials is an IIoT and Edge solution for industrial monitoring and event management with asset connectivity and, edge-to-cloud data processing. It fills a gap between on-premise and Cloud and allows for all types of data to reach where it belongs for monitoring, alerts, and analytics. With Essentials, they have a full set of data acquisition, IIoT, Edge, and Cloud capabilities.


GED has an extensive set of APM products and services tracing back about 25 years with Meridium and SmartSignal. Meridium has long been integrated with market-leading EAM systems such as SAP and IBM's Maximo and is one of the first APM vendors to add automated regulatory/time based inspection scheduling and the power to configure RBI-580 analysis. They have successfully applied data, physics, and advanced analytics on a wide variety of assets and processes. Unfortunately, they have not convinced the market of their full capabilities. Many customers are unaware that GED complements the GE business units like GE Power and GE Aviation with a sizeable managed services business monitoring $9.5B in customer assets; and that 85% of these are non-GE branded.
Remaining Challenges
First, while the conference went a long way to calm nerves and restore confidence in GED and show they are no longer caught up in the issues that have dogged the greater GE the past three years, GED needs to go on offense. They need to carry the positive news and product advancements to all of their existing customers and do a better job of messaging to their current and prospective customers. They need to speak more directly to industry solutions and how their technologies help drive business results. And now that GE is fully separated from Baker Hughes, and has retained the oil & gas customer base, it should increase its focus on oil & gas.
Second, a significant challenge facing industry is determining the right architecture from on-premise to Edge and Cloud, what data is to be used and why, where, and by whom, and with what tools. GED is one of the few vendors who are well-aligned with LNS's perspective on enterprise architecture, and they need to leverage this approach to help customers map out their digitalization strategies.
Third, while LNS has always considered GED's APM and digital twin approach very well aligned with how LNS defines our expanded definition of APM 4.0, GED has the opportunity to do more and further differentiate itself from competitors—many of which have a renewed focus on APM. The challenge is to close the loop by going beyond prescriptive analytics to prognostic analytics and self-learning to optimize reliability and asset management. GE should also make clear the migration path forward to Predix for SmartSignal users.
Fourth, while both iFIX and CIMPLICITY both have robust feature sets, both developed over many decades with large installed bases and sold through different channels, it is not clear to prospective end users which HMI should be used and in which situation. GE is not the only vendor with multiple HMIs, and the world hardly needs another HMI, but multiple products often acquired to gain market share—even when targeted at different industry verticals—can lead to confusion. GE needs to make its approach crystal clear. On the plus side, GE has introduced common clients like Webspace, Web HMI, and Operations Hub, that provide visualization into multiple data sources, i.e., MES, historian, HMI/SCADA, and others, reflecting a trend by some vendors to offer a universal function web-based HMI.
Finally, GED needs to clear up the Predix name. Heretofore, Predix appeared to be the universal prefix for most GED products. So is Predix a brand, product, or platform? All of the above or none of the above? According to GED, Predix applies to cloud-based products while on-premise HMI/SCADA, Historian, and MES products will use the Proficy branding.
Takeaways
For end users who like a best-of-breed approach and who want to add leading APM solution capabilities, including IIoT, Edge, and digital twins, that can also plug-in to existing monument systems like ERP, EAM, and third-party historians, GED is one of the stronger candidates. For current GED APM users (Meridium and SmartSignal), it pays to stay loyal. For end users looking for a modern MES, GE is certainly worthy of consideration, but alternatives are plentiful.
Yes, GED has reemerged with renewed focus led by fresh, engineering-grounded, no-nonsense leadership in Patrick Byrne. We look forward to seeing if this new positive momentum is sustainable.
Categories: Product Lifecycle Management (PLM), Solution Vendor / Software Vendor, Industrial Internet of Things (IIoT), Asset Performance Management (APM), Digital Twin