LNS Research recently had the opportunity to listen in on Rockwell Automation's first virtual Automation Fair. Rockwell Automation strove valiantly to replicate the massive Automation Fair virtually: they continued to have Perspective Keynotes, detailed product and technical sessions, hands-on training, a partner exhibit, and even a virtual tour of the Product and Technology showcase. Rockwell Automation is known for its partner and channel-based strategy and this event reconfirmed, yet again, how strong Rockwell Automation's orientation to partners and channels really is.
Good Progress Reported on the PTC Partnership
In June 2018, Rockwell Automation announced a $1 Billion investment in and partnership with PTC. Shortly thereafter, they announced and brought to market a joint solution: the FactoryTalk® InnovationSuite powered by PTC as the first of many joint solutions. They have provided repeated updates on the partnership over time.
Automation Fair At Home provided another, more extended, touchpoint on the relationship. They announced a three-year extension of the contract. In addition, they expanded the partnership to focus on digital engineering and the Digital Thread from design engineering through manufacturing. The partnership was extended to include Onshape, the Cloud-based Product Lifecycle Management (PLM) solution from PTC and Emulate3D™ from Rockwell Automation. As Jim Heppelmann, President and CEO of PTC, said in his joint Perspective Keynote: "Originally the partnership was about improving manufacturing, Industrie 4.0 and IIoT. Now we can help manufacturers design and simulate that plant. And can now connect a digital thread from design to customer support and services." This becomes especially true when one adds in Ansys – a partner for both companies for product and process simulation. And finally, Rockwell Automation announced a series of enhancements around FactoryTalk InnovationSuite powered by PTC including the new FactoryTalk Edge Gateway software and enhanced edge-to-cloud analytics.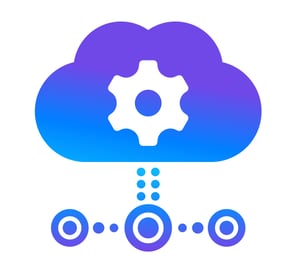 Clearly, the partnership is delivering for both companies. Both CEOs have asserted that the partnership is the fastest-growing part of each company's business in recent financial community communications. Blake Moret, Chairperson and CEO of Rockwell Automation, said in that same joint Perspectives Keynote: "interest levels are at the highest levels we have ever seen…" Heppelmann also said that Rockwell Automation was already the "…biggest and most important partner for PTC."
All in all, this speaks to how fundamental partners and channels are to Rockwell Automation's strategy: they have built a business around marketing, selling, servicing, and supporting "the first Comprehensive Industrial Transformation Platform" with partnered products at the very core. Few of their peers would execute such an important part of their business via partners.
Kalypso Acquisition and Services Evolution
In May 2020, Rockwell Automation announced the acquisition of Kalypso LP. Kalypso is a software delivery and consulting firm strong in consulting for smart connected products and digital transformation of engineering and R&D processes. Kalypso has focused on the life sciences, consumer goods, and high-tech industries, and will increasingly be specializing in the digital thread and digital transformation projects. As the new acquisition and key indicator of Rockwell Automation strategy, they were given a Perspectives Keynote slot to discuss "Survival Tactics for the Post-Pandemic Future" where they highlight strategies to execute across the range of scenarios that could still play out in our collective futures. Maybe more importantly, Kalypso was highlighted across a number of presentations for their leadership role in many of the most notable Rockwell Industrial Transformation engagements.
Rockwell Automation has partnerships with a wide array of software services companies. The Company also has a strategic partnership with Accenture focused on Industrial Transformation. And, of course, a sizeable existing services business. LNS Research viewed the smorgasbord of services options compounded with the acquisition of Kalypso as a challenge for Rockwell Automation and its customers: who should do what with whom? Therefore, we view the announcement of a restructured services group that combines all the transformation consulting and services resources, Kalypso, and partnering strategy into a single organization, LifecycleIQ™ Services, as a key step for success. LNS will be watching carefully to see if the new go-to-market strategy achieves its objectives and how the partnership with Accenture plays out with this new organization.
Recommendations for Manufacturers
Rockwell Automation is moving quickly to assemble directly or with partners a portfolio of software offerings across the spectrum of OT and IX for targeted verticals. Their speed in developing integrated solutions with partners is faster than other company's speed integrating their internally built offerings. LNS views Rockwell Automation as a key potential IX Transformation Partner for manufacturers in those targeted verticals.
A Final Thought
LNS had the opportunity to attend Automation Fair At Home, but so do you. The virtual event is available on-demand through June 2021 so go ahead and register now at rockwellautomation.com. There is a wealth of information available to you at the touch of your keyboard.

Categories: Cloud, Industrial Transformation / Digital Transformation, Industry 4.0 / Smart Manufacturing, Edge