LNS recently had the opportunity to participate in Siemen's Media and Analyst Conference (MAC) held virtually this year because of the pandemic. While this year's event held fewer presentations, the company still demonstrated that the pace of change at Siemens Digital Industries is accelerating.
Last year, Siemens unveiled a reorganization and branding around Digital Industries Software. Siemens consolidated much of their end-user software offerings into the Digital Industries Software business unit under the leadership of the former PLM Software group (Teamcenter NX, Tecnomatix, SIMATIC IT, etc.). They asserted that the software business had over $4 billion in revenues and, therefore, was one of the 10 largest software suppliers in the world. The event also was the launch of the Xcelerator brand for all the software under the Digital Industries Software business unit. The main thrust of the changes was to accelerate and deepen the closed-loop digital twin capability.
This year was about showing the progress in the execution of that strategy. The company reported double digit growth across its portfolio overall, and announced new products, new integrations, and new strategies.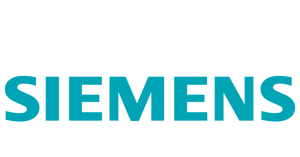 Broadest Vision in the Industry
Siemens is the vendor with the broadest and deepest vision for industrial applications. Their focus on discrete is well established with strong offerings in automation, CAD, PLM, EDA, E/E, Simulation, MES, Quality, and IIoT. The company is also executing a long-term strategy in process with its maturing Capital Asset Lifecycle Management (CALM) offering, Bentley partnership and work with Process System Enterprise, an advanced process modelling company. Siemens also recognizes that electronics is its own beast and is executing another long-term strategy fueled by its acquisitions of Mentor and Camstar. All these strategies are enhanced with Mendix, a low code/no code development environment.
Accelerating Execution
Siemens has always had a big vision but has historically been challenged around software execution often being slow to market and slow to integrate their acquisitions. This year's MAC reinforced our assertion from last year that "there's clearly a sense of urgency, and everything seems accelerated." The company announced a series of major new products:
Teamcenter X a cloud-based PLM solution with an

open multi-CAD approach enabling workflow integration of the company's mechanical, electronic and application lifecycle management (ALM) offerings. The company positions this as "Full Teamcenter", rather than a slimmed down version, with preconfigured workflow based on best practice learnings.
This Software as a Service offering is enhanced by Teamcenter Share to enable collaborative design services and project collaboration across locations or the supply chain. Teamcenter Share also provides Augmented Reality (AR) capabilities that can be easily accessed from a tablet or smartphone to enable users to better understand how designs will function in the intended environment. While PLM may be late to the Cloud party, Siemens has moved there forcefully by quickly leveraging the Mendix software application platform.
The company also announced new capabilities in electrical/electronic design and a smart sketch capability for NX.
All together they demonstrate that Siemens is moving quickly on the execution of its vision.
Mendix at the Center Technically?
Siemens acquired Mendix in October 2018. In less than two years the company has integrated Mendix widely across its product portfolio very specifically including MES (Opcenter), IIoT (MindSphere), Teamcenter, and now also augmenting many of its authoring applications. More importantly, it has announced that Teamcenter X and all future applications will be built on the Mendix™ software application platform. This is clear evidence of the "sense of urgency" we noted last year.
Digital Twin at the Center Strategically
The one thing that has not changed at Siemens is an intense focus on the "Comprehensive Digital Twin." I think of pre- and post-natal digital twins. Pre-natal digital twins are the virtual representation of a product or physical asset (such as a chemical plant) through to its birth (construction). There are two core values to a pre-natal digital twin: 1) to represent the product at each stage of manufacturing/construction so one can model and optimize the process of manufacturing/construction and 2) to represent the end product/plant so you can test and optimize it with various simulations.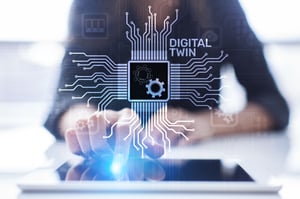 The post-natal digital twin is all about utilizing the actual product/plant performance (via the As-built and As-maintained configurations) to improve performance and the design itself. It took me awhile to realize the double loop image Siemens promotes of the Digital Twin is, in fact, representations of both the pre- and post-natal digital twin. The Siemens goal is to have a comprehensive Digital Twin: a precise virtual representation of the process or product throughout its lifecycle (pre- and post-natal).
The challenges for Siemens are both internal and external. Internally a broad vision pushes the goal posts further out; a wide and ever-increasing array of software products increases the need for more complex integration and multiple levels of harmonization. A comprehensive view of a Digital Twin is harder to enable and/or productize even if it offers customers more options With customers the challenge is that only the most sophisticated manufacturers can leverage the full power of a comprehensive vision of a digital twin today. Paper and Excel continue to be dominant applications in manufacturing after all.
Key Takeaways and Recommendations
As manufacturers evaluate Siemens we believe the following issues should be front and center:
What is the PaaS strategy? MindSphere as an IX Platform

is fundamentally a PaaS offering. But Siemens has elected to build on the "Mendix software application platform." Those companies considering MindSphere should make sure they understand Siemen's long-term plan and how their specific preferences fit within it.

Siemens has a grand and distinct vision across process, discrete and electronics operations. Few individual manufacturers – typically focused on one or a few industries - will benefit directly in operations from the Siemens offerings across all these industries. Manufacturers should always probe the depth of resources available to support their specific Siemens products in their particular locations, industries, and applications.
LNS will continue to watch Siemens closely to monitor the execution of their broad vision and to see if customers can effectively digest the scope of the comprehensive Siemens solution.
Categories: Industrial Transformation / Digital Transformation, Industry 4.0 / Smart Manufacturing, Digital Twin, Siemens