LNS Research has long followed the major automation vendors. All are either current LNS Research members or have been in the last few years. Recent developments have prompted us to take a closer look at their strategies, what's happening, and why. We refer to mergers, acquisitions, partnerships, and entering new markets or strengthening positions in certain industry verticals as recent developments. These "giants" are waking up to new challenges as they seek to grow their businesses.
As a backdrop to this analysis, let's first look at a set of common challenges that all automation vendors face: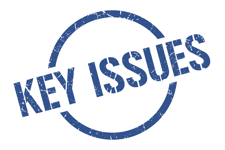 Digitalizing product lines

,

adding new capabilities such as embedded intelligence, remote communications and configuration, and equipment health monitoring.
Rationalizing product portfolios and, in particular, migrating the huge technical debt from large installed bases of control systems. Some vendors have as many as five different DCSs. PLCs are less of a problem. And it's important to note that margins on other hardware products remain quite attractive. Installed bases of DCSs have proven to be a lucrative business for vendors as clients are "locked-in" and are reluctant to rip and replace just to modernize systems and upgrade capabilities. Some vendors have developed migration paths, while it is still a work in progress for others. In any case, one cannot leave clients behind.
Increasing the software volume in their product mix to provide larger solutions and more attractive margins. This includes dealing with the forthcoming "squeeze" between open systems (e.g. O-PAS), eventually making hardware more commoditized and less expensive, and enlarging their software footprints. As we shall see, all have tackled this challenge but not all in the same way. How this is done makes a difference.

Need to develop IT skills and incorporate IT components in solutions

plays an increasing role in OT products and services. IoT, Cloud, Edge, cybersecurity, enterprise architecture, DevOps, DataOps, and Data Hubs are just a few of the technologies that are now part of the equation. This forces automation vendors to develop their own data architectures, not just simple IoT platforms. This means that IT is a buyer persona that can no longer be ignored. IT is actively architecting the scalable data infrastructure, so automation companies need a response or they will be forever locked in at the plant level. Every vendor seems to be plotting their own separate path. How well this goes over with IT remains to be seen.
The shift from on-premise and perpetual licenses to Cloud SaaS and subscription-based pricing. This shift has been ongoing and will only accelerate as more applications move to the Edge and Cloud.
Growing the business. The balance of organic vs. inorganic has shifted to more inorganic as vendors acquire companies to fill gaps and add capabilities. Chasing unicorns is generally not to automation vendors' tastes, but most have startup equity investment initiatives on the hunt for opportunities.
Surviving in the land of tech giants. All leverage the hyperscalers for Cloud platforms but at the same time may find themselves competing with the hyperscalers as the hyperscalers move further up the manufacturing stack and get closer to the factory floor.
Before we look at each vendor, let's step back to look at the overall challenge.
The Business Model Challenge
The aforementioned common challenges are a subset of an overall business model issue expressed in Figure 1 below. Reminiscent of the Gartner Hype cycle and the Change Management cycle, digital technologies have disrupted the automation vendors' products and services and their internal operations because they are essentially discrete manufacturers.
The fundamental challenge is growing the business profitably. At the same time, the portfolio mix shifts from heavily hardware-oriented, with associated software, to a larger weighting in non-control-related software, with supposedly more attractive margins – all while not losing market share or the existing customer base.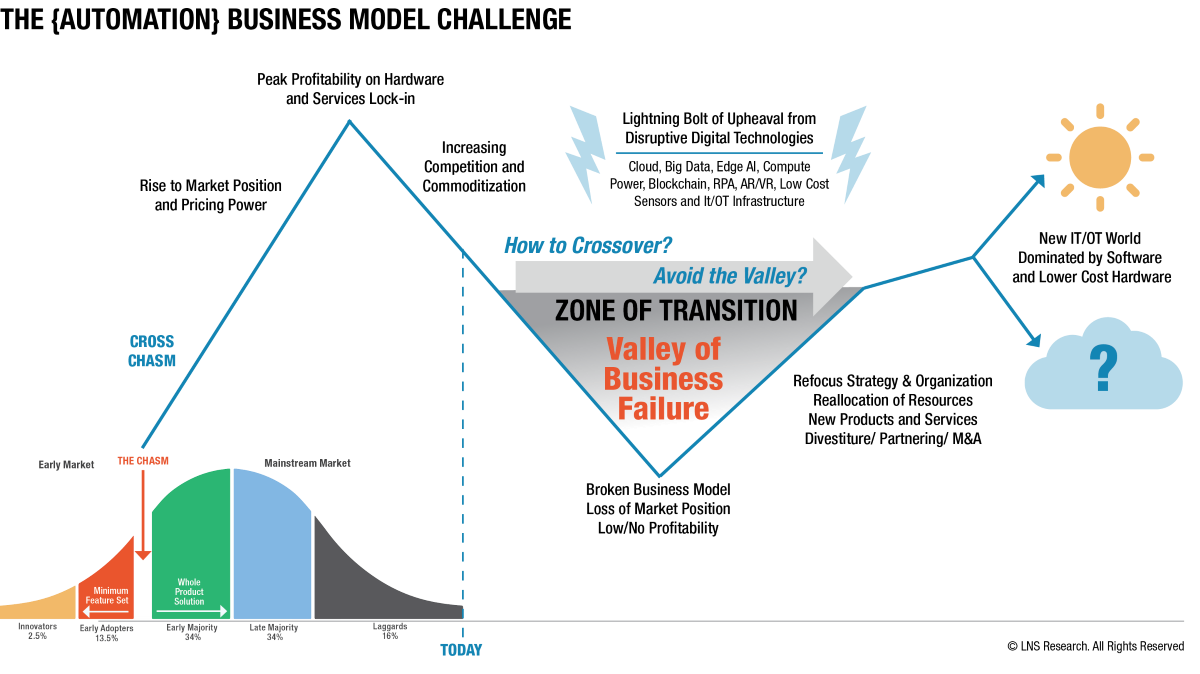 Figure 1: The Automation Business Model Challenge
For some, crossing the Zone of Transition is like making a long jump with a weight tied around one's neck. It will be easier for others, many of whom have had non-hardware-related software offerings for years. Much of their success depends not only on the products themselves but also on the go-to-market model. The more successful vendors go to market with some form of a separate software division. The separation is at the control-related vs. non-control-related intersection. However, many vendors report all the software combined, we believe, to present a more favorable picture to the financial community, who value software entities more than hardware. For example, Emerson's market value to revenue multiplier is about 3X, while AspenTech's is 14X. No wonder having software in the portfolio is so attractive.
One By One
Let's briefly talk about each major automation vendor, taking them in alphabetical order.
ABB
ABB raised its software game by introducing ABB AbilityTM five years ago as a branded IoT platform with applications and solutions. Ability Apps have spread throughout their Electrification, Process Automation, Motion, and Robotics & Discrete Automation product lines. Ability itself is not licensable, but its 170+ apps are. The exception is the newer ABB Ability™ GENIX Industrial Analytics and AI Suite, an open IoT platform with pre-built industrial apps. It is available in SaaS as well as on-premise deployment options. In 2020, ABB spun off its Power Grids division to Hitachi, including ABB's Ellipse EAM system. Because Ability is infused into their products, they don't have a separate Ability salesforce but they do have specialists in various areas to support the applications and industry verticals. ABB has also been quite active in the Open Process Automation Forum (OPAF). ABB's broad reach across nearly every market vertical and deep domain experience routinely put them on end users' shortlists.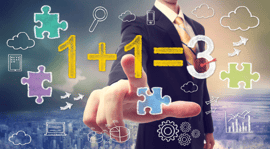 Emerson
Emerson's automation division is an FY2021 $11.7 billion juggernaut with about $1.3B being software and only $0.3B being non-control related software. The $0.3B of software is mainly Paradigm, the geophysical company, and the recent Open Systems International, Inc. acquisition. The big news is that AspenTech, a long-time Emerson partner, agreed to majority ownership by Emerson in a deal to close in H1-2022. Emerson has been seeking to grow non-control-related software and the AspenTech deal gives them a market leader and springboard for even greater growth. Both well-run companies strongly focus on the HPI and CPI and, more recently, mining and life sciences. AspenTech is expected to lead the non-control-related software business, though not all of Emerson's software was included in the initial deal. Thus, some product rationalization and go-to-market considerations remain to be resolved. One is whose data architecture will be adopted…AspenTech's AIoT or Emerson's Plantweb Optics Data Lake? But done right, these two leaders can produce a real powerhouse.
Honeywell
Honeywell has also been on the move in creating Connected Enterprise, a separate software division focused on creating Honeywell Forge solutions for aerospace, buildings, industrial, life sciences, warehousing, and cybersecurity. Forge for Industrial is the familiar software arm once a part of Honeywell Process Solutions (HPS) and is still closely associated with HPS. Connected Enterprise has its own marketing and salesforce, though they work closely with each Honeywell division. In addition, Connected Enterprise supports a significant internal development group that is building out the Forge data infrastructure to be shared by each solution group. This Connected Enterprise DevOps group is re-architecting the older Sentience-based architecture to handle modern DataOps demands.
Honeywell has also been on the acquisition path buying quality management vendor Sparta Systems, which has a significant footprint in pharmaceuticals. Honeywell also acquired Sine's visitor management software, which became part of Forge for Buildings. We expect more M&A to come, but as we noted above, Honeywell will not chase unicorns. Honeywell remains a formidable competitor in the HPI and CPI with its unique combination of Forge for Industrial, Honeywell Process Solutions, and UOP.
Rockwell Automation
Rockwell Automation is the second-largest automation vendor in North America, with an enviable position in PLC controls with their Allen-Bradley product line. Long a slow but steady and reliable performer, Rockwell Automation CEO Blake Moret has brought in a new senior management team and embarked on a software growth strategy with the recent ~$2.5 billion acquisitions of PLEX and Fiix. This tops their $1 billion investment in PTC in 2018. How Rockwell Automation packages these additions to their FactoryTalk suite and Kalypso consulting arm and goes to market remains to be seen. And they, too, face the challenge of offering a data architecture that can integrate its software portfolio. Still, we are optimistic that Rockwell Automation will get it right to the benefit of its loyal customer base and provide considerable appeal to potential new clients.
Schneider Electric
Giant Schneider Electric plays in nearly every industry vertical with its extensive suite of products and services. Like ABB's Ability and launched about five years ago, EcoStruxure is both a brand and their IoT-enabled, plug-and-play, open, interoperable architecture and platform for Homes, Buildings, Data Centers, Infrastructure, and Industries. In addition, EcoStruxure software is integrated with each industry solution. Schneider also helped launch the Universal Automation initiative, an independent, not-for-profit association managing the reference implementation of a shared source runtime based on IEC 61499. The goal is to drive a vendor-agnostic ecosystem of portable and interoperable "plug and produce" software that can run with almost any hardware. It's one of the reasons we see Schneider as a likely first mover in introducing O-PASTM conformant control systems.
Schneider transferred the majority, but not all, of its industrial capital-intensive-focused software to AVEVA in 2018. Schneider, who owns about 58% of AVEVA, also provided financing for AVEVA's $5 billion acquisition of OSIsoft in 2021. LNS Research questioned the wisdom of this purchase, considering that access to PI data has always been open, and the $5 billion could have been used to strengthen AVEVA's and Schneider's other product lines. After all, both Emerson and Rockwell have been licensing PI for years without buying the company. And PI sits on top of most Schneider DCSs. How many new customers owning OSIsoft will lead to remains to be seen. AVEVA has indicated that PI OCS will migrate to AVEVA DataHub, but few details are available on its capabilities as of this writing. It is also not clear how Data Hub will work with EcoStruxure. Time will tell how this works out. Meanwhile, none of this has slowed down Schneider's commitment and continuing investments in sustainability through superior energy management from the factory floor to the boardroom.

Siemens
The largest automation company, Siemens, formed its Digital Industries business unit in 2019. With its own dedicated go-to-market, Digital Industries was formed to concentrate Siemens solutions on the digital transformation of their clients. Digital Industries is one of the three major business lines of Siemens AG, alongside Smart Infrastructure and Mobility. Digital Industries has five business segments, including Factory Automation, Process Automation, Motion Control and Software, the outgrowth of what was formerly known as PLM Software, and Customer Services, which includes consulting activities, solution implementation, and managed services.
Siemens is especially strong in discrete and mixed-mode manufacturing industries, providing full lifecycle solutions from CAD and PLM through simulation, MES/MOM, quality, and control execution. Siemens packages these portfolio applications under the name Xcelerator. Aside from MindSphere, which addresses the full IoT stack, Siemens has a number of other data constructs depending on solutions and vertical, including integration via PlantSight with partner Bentley. Siemens is also no stranger to acquisitions, having added Mendix, the leading low-code development platform, to their portfolio in 2018. Mendix then acquired TimeSeries in 2021, an ISV and Mendix partner. Siemens also expanded their footprint in the process industries by buying PSE in 2019. While not necessarily as agile and quick to market as some competitors, Siemens' innovation machine is alive and well. Siemens has a strong vision and follow through to execution which customers can rely on wherever they operate.
Yokogawa
Yokogawa is a major automation vendor with a long history in the market, having been one of the first to introduce distributed control systems in the 1970s. But when it comes to non-control-related software, Yokogawa has been playing catchup. Yokogawa responded by acquiring Soiteca Visual MESA and KBC, both in 2016. In addition to KBC's simulation software they also brought along their operational excellence consulting business, though it stumbled to some extent. At least until recently, the low oil price environment, coupled with the COVID pandemic, were contributing factors. KBC has leveraged several software partners to round out their offerings, including advanced control and planning from Shell and Chevron. Yokogawa has accelerated the hunt with the acquisition of RAP in 2019, and more recently, PXiSE, a developer of high-speed control software for grids and renewable energy assets, and Insilico Biotechnology, developer of innovative bioprocess digital twin technology, as well as minority investments in several other companies. Yokogawa has also developed its own data infrastructure solution known as the Collaborative Information Server (CIS). CIS integrates data from plant equipment and systems, though the outstanding question is, "does it replace their own historian, Exaquantum or AVEVA's PI?" CIS runs on-premise and as a SaaS-based service running on the Yokogawa Cloud.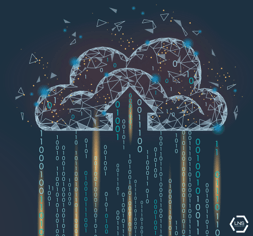 Yokogawa has also reorganized its go-to-market business model along three global business lines: Energy & Sustainability, Materials, and Life. The measuring instruments, aviation, biotechnology-related, and other new businesses are separate. KBC's software and consulting maintain their own go-to-market apart from the rest of Yokogawa. LNS Research views this reorganization as a long overdue positive that will strengthen their OpreX brand. We like that Yokogawa is very open and transparent about their strategy, including actively promoting the journey to autonomous operations that they call IA2IA. Yokogawa is also very active in the Open Process Automation Forum and, in our estimation, likely to be one of the first automation companies to produce O-PASTM conformant products.
What the future holds
What does this all add up to? Well, first, we know these giants are no longer sleeping. It's amazing to see how much they have changed in the last five years. All are much more active in M&A and filling in the software stack.
But here is where the vendors may be too myopic and ignore opportunities to solve more problems at the plant operating level. By this, LNS Research means do they extend their definition of automation beyond just control systems? For example, closing the entire APM loop, integrating with EHS for better risk management, adopting a Connected Frontline Workforce solution that serves multiple uses cases, not just operator rounds? Or what about Robots, AGVs, and vision systems? Do they expand horizontally or move vertically up the stack? Do they attack new markets, like Life Sciences, which seems to be on everybody's shiny object list?
And it's not as though they haven't done this before. Schneider's predecessor company, Invensys, bought ERP vendor Baan in 2000 for $708 million, which went nowhere but down, and eventually sold it to Infor in 2003 for $135 million. Honeywell entered the pharma and CPG MES space with the acquisition of POMS in 1999, then later sold it in 2012 to Constellation Software Inc. Now Honeywell is back with Sparta Systems. Did anyone ask Rockwell Automation to enter the ERP space with Plex's Smart Manufacturing Platform? Is the SMB market ready for a full cycle suite similar to what Oracle and SAP do for very large firms? We shall see. And all share the data management challenge. What is also certainly true is that competition can come from any direction, not just from other automation vendors.
Of course, there is risk in whatever path one takes...but some vendors have placed very large bets on software. Some will succeed at software better than others. No doubt that automation vendors are more software-ready than they were years ago. End users…if it has been some time since you have made an automation decision, you would be wise to update your understanding of automation vendors' strategic direction and capabilities. All strive to be your digital transformation partner. If and how you want to take advantage of these new capabilities and potentially future proof your technology architecture decisions are worth investigating.
Still, LNS Research doesn't think automation vendors have a choice. They must cross the Zone of Transition. How each vendor does it will be something to watch. Digital disruption impacts business models and vendor management is challenged like never before. The software Kraken has been released anew. Will you become Perseus or perish?
---
All entries in this Industrial Transformation blog represent the opinions of the authors based on their industry experience and their view of the information collected using the methods described in our Research Integrity. All product and company names are trademarks™ or registered® trademarks of their respective holders. Use of them does not imply any affiliation with or endorsement by them.
Categories: Manufacturing Operations Management (MOM), Industrial Automation, Information Technology, Manufacturing Execution System (MES), Industrial Transformation / Digital Transformation, IT/OT, Operational Architecture, Internet of Things (IoT), cybersecurity