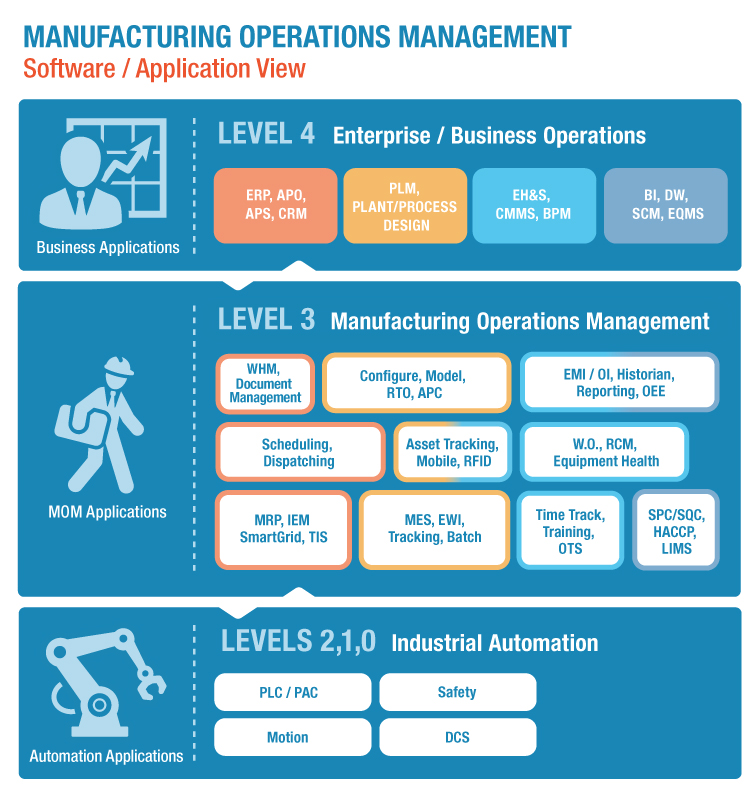 This article compliation provides insight into the latest advancements occuring within the industrial technology space. Topics being discussed include PLM, the relationship between enterprise quality management software and big data, quality management failures in the automotive industry, and more.
Constellation's senior vice president of energy management programs, Gary Fromer, conducted an interview with Business Insider this past week. Fromer answered questions that are frequently asked regarding the actions that businesses can take in order to improve energy efficiency. This interview provides insight into how the competitive energy provider market has provided consumers with the ability to implement a comprehensive energy strategy and choose best practices. The LNS Research Industrial Energy Management Best Practices Guide discusses the value of deploying technology and processes to more effectively manage energy efficiency projects and can help companies make better capital expenditure decisions. Fromer's Q&A.
Tweet this post | Share on LinkedIn
This Sparta Systems article discusses how TrackWise Analytics contains capabilities for companies to unlock the true value of their quality data within enterprise quality management solutions (EQMS). Combining data from disparate sources in a centralized big data repository benefits a company by providing insight that was previously unattainable, and improving operational efficiency. Bruce Kratz, VP of Product Development at Sparta Systems, provides an overview of how TrackWise Analytics can effectively analyzes the data that exists with a company's current EQMS. On June 6th, Matthew Littlefield will be conducting a webcast with Sparta Systems. Littlefield will be discussing how analytics in quality can help improve the Cost of Quality, OEE, and supplier quality performance. Read more.
Tweet this post | Share on LinkedIn
Mark Davidson, Principal Analyst, discusses the challenges organizations have faced with the traditional, database-centric approach to currently available MOM software architectures, and highlights the vision that LNS Research sees as the bright future of MOM integration and collaboration software platforms and modular 'apps'. Read more.
Tweet this post | Share on LinkedIn
The latest contributor to the Siemens blog, Andrew Sweatman the Compliance Solutions Manager at PE International, discusses "conflict minerals" and how they are the latest issue linked to products that we use daily, especially high-tech devices. Electronic companies are recently coming to terms with the usage of minerals (i.e. tin, tantalum, tungsten, and gold) that are supporting conflicts in Africa, resulting in millions of dollars in fraudulent profits. Sweatman provides an in-depth discussion of the role of PLM systems, the U.S. government's regulations, and the steps that companies such as Intel and Apple are taking in response. LNS Research's Enterprise Sustainability Management report which stresses the important how it is important for procurement, PLM, and sustainability applications to integrate at the enterprise level to enable the tracking and reporting of sustainability issues across suppliers, product development, and operations. Conflict Minerals and PLM.
Tweet this post | Share on LinkedIn
The overall quality of vehicles may have increased by 5% since the past year; however, that does not mean that the internal failures of quality management systems have also improved. Such failures have led to multiple recalls within the industry, and unfortunately, many deaths. This CEBOS article discusses the top 5 quality management failures, taking a stab at companies such as Ford, General Motors, and Toyota. CEBOS indicates that automotive companies need to reevaluate their commitment to quality, benchmark themselves within the industry, and learn from their competitor's errors in order to maintain positive reputations and consumer trust. In a recent blog post by Matthew Littlefield, Improving OEE through Real-Time Visibility of Quality Metrics, LNS Research discusses how companies can improve efficiency and reduce errors by investing in SPC and visibility solutions. Top 5 Failures.
Tweet this post | Share on LinkedIn
You Might Also Be Interested In:
Why Design-Focused Firms Might Use PLM as a Quality Platform [DATA]
What is EQMS? (Enterprise Quality Management Software)
Tags: Operational Excellence, Weekly Roundup, PLM, Energy Metrics