The #MondayMusings Industrial Transformation blog series provides insight and analysis for executives from the previous week's briefings, events, and publications @LNSResearch.
On July 18, advanced industrial analytics vendor Seeq announced $23 Million in series B funding. Seeq was founded in 2013 with an initial series A funding of $6 Million led by Second Avenue Partners. The second round of funding included previous as well as new strategic investors like Altira Group with participation from Chevron Technology Ventures and next47, the Siemens backed global venture firm.
Seeq Early Days
In its first five years, Seeq has become one of the leading vendors for efficiently analyzing time-series data. Early technology investments allowed the company to scale across multiple leading data historians, including OSIsoft PI System, Honeywell Uniformance PHD, Aspentech IP21, GE Proficy Historian, Wonderware Historian, and more. Recently, Seeq made product investments focused on collaboration and embedded artificial intelligence (AI)/machine learning (ML) capabilities into the product; allowing non-data scientist subject matter experts (SME) like process engineers to investigate, identify causes for process anomalies, and share insights across the organization.
Seeq's architecture and focus on SME end user needs has enabled the company to quickly scale across customer sites and a broad set of industries where time-series data is prevalent, including typical suspects like oil and gas, chemicals, metals and mining, power gen, and pulp and paper. The company has also found success with batch industries like life sciences and food and beverage. Seeq allows users to target a broad set of use cases for capturing value from existing data, including asset reliability, process control, environmental performance, predictive quality, and profit optimization (especially as an embedded piece of software in the Schneider Electric product, Profit Advisor).
The Next Stage of Growth at Seeq
From the many discussions LNS has had with Seeq executives, it is clear the company plans to use the new round of investment to build and accelerate existing growth rates. LNS anticipates the company to invest in multiple areas to support this growth, including:
Continued expansion to additional data sources, including next-gen Cloud-based time-series databases, data lakes, and Cloud platforms
Value-added reseller network
Enhanced advanced analytics
Enhanced collaboration capabilities
Enterprise scalability and management
LNS agrees with and supports the direction Seeq is taking and expects it will continue to increase the company's capabilities and attractiveness as an enterprise solution; including per-user subscription models across on-premise and multiple Cloud providers to enable flexible deployment models.
To this end, LNS would also like to see Seeq increase investments in packaged pieces of functionality and applications that align to typical customer use cases and continuous improvement processes used in Operational Excellence programs.
Seeq Investment in Context of Broader IIoT Market Trends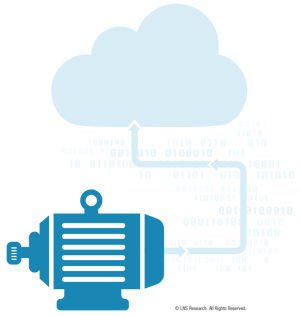 The Industrial Internet of Things (IIoT) ecosystem continues to be incredibly active. Some of the deals we have seen in the past six to nine months, in no specific order, include:
Rockwell Automation takes a 10% stake in PTC
Schneider Electric spinoff its software division, and reverse merge with Aveeva
Software AG acquires TrendMiner (Seeq competitor)
Aspentech takes RtTech stake (also acquired Mtell last year)
Plex acquires DATTUS
Element Analytics raises $20MM in Series A
Falkonry raised $4.6MM Series A
LNS Research does not expect the IIoT momentum or deals to slow down in the coming years. If anything, LNS expects an acceleration of deals as platform providers continue to consolidate and early winners become apparent.
Over the coming years, Seeq's new round of funding and stated corporate strategy should position the company well to deliver full value for enterprise clients and compete effectively as the market becomes more dominated by large and established players.
Categories: Solution Vendor / Software Vendor, Industrial Internet of Things (IIoT), #MondayMusings