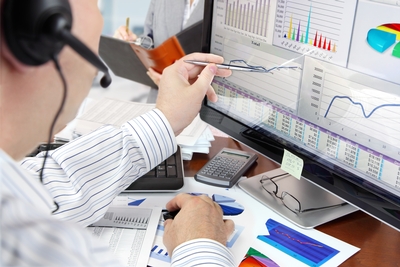 Recently LNS Senior Associate Mehul Shah and I had the pleasure of attending and speaking at Infusion 2014 in sunny Marina Del Rey near Los Angeles, CA. The event, a semiannual manufacturing intelligence conference held by InfinityQS, shows users of the software how to give their metrics meaning, identify areas for improvement, and turn manufacturing information into actionable data.
In this article you will learn more about the software vendor's new vision for enterprise manufacturing intelligence as well as many of the insights we gleaned from the shared customer stories. But first, a little background on the company.
InfinityQS at a Glance
Launched in 1989, InfinityQS provides SPC software to manufacturers around the world. The company is based in Fairfax, VA, and has managed to carve a niche providing SPC solutions primarily to industries such as aerospace and defense, automotive, food and beverage, and life sciences.
The event represented a milestone for the software vendor because it has been 25 years since it first got into business. We've found that, as far as SPC-specific software goes, InfinityQS has managed to do a relatively good job at establishing a strong presence in the space, particularly for its target industries. However, as we learned both at the Infusion event and through our research, manufacturers still face some challenges when it comes to leveraging SPC data effectively.
While at the event, Mehul and I had the opportunity to speak with a variety of InfinityQS clients, including representatives from Mondelēz International and Snak King. What's remarkable is both clients have been able to implement the standardized software across multiple plants. InfinityQS is really one of the few SPC vendors that have customers leveraging a solution in such a demonstrably scalable fashion.
From SPC to EMI: A Bold Transition
Successes like these seem to have further fueled the ambitions of this SPC vendor as it is now positioning itself to take its offering even further and become a full-on Enterprise Manufacturing Intelligence (EMI) solution.
As we've discussed, EMI software is designed to enable real-time visibility into plant-level data across disparate sources and to provide context on data relationships that aren't always obvious by virtue of the fact data is stored in different equipment, systems, applications, or databases. It provides much more of a bird's-eye perspective on performance compared to standard SPC software.
Since adoption of EMI software has become more commonplace over the past decade or so, a manufacturer's ability to integrate data from different systems and data sources and get real-time, actionable data has really grown by leaps and bounds, especially compared to how data used to be manually collected and analyzed.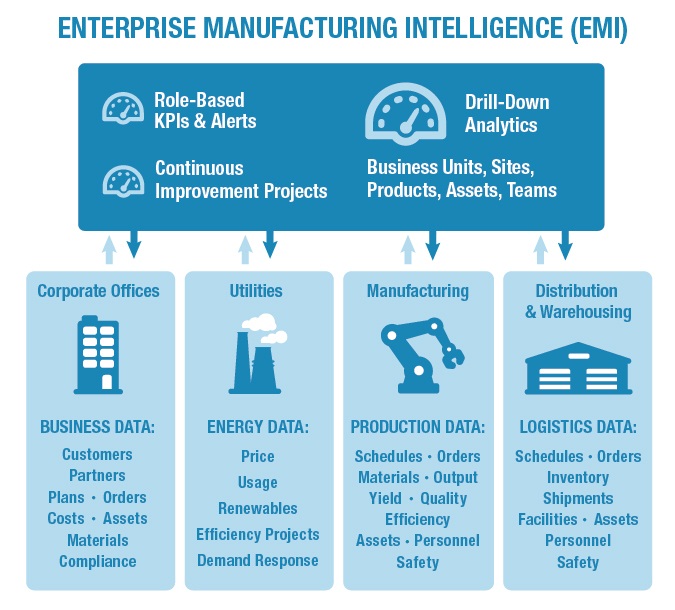 InfinityQS's move to this kind of system and functionality was illustrated through a demonstration of the software's new capabilities on the second day of the conference. Presenters from the company showed how the software will go above and beyond its traditional shop-floor perspective to offer a more global view of SPC data and some key aspects of manufacturing intelligence. For example, they started with a universal view of a hypothetical organization's SPC metrics, drilled down to get specific data on Overall Equipment Effectiveness (OEE), supplier non-conformances and other KPIs, and then managed to filter out data according to geography, individual plants, and specific lines.
A Limited Infinity in a Crowded Field? Not Necessarily
InfinityQS's strategic goal of expanding their offering above and beyond standard SPC functionality and into the EMI space is certainly an ambitious move. A full EMI suite will need to go beyond SPC and OEE to include other areas like asset reliability, energy management, and inventory management, as well as new technology capabilities regarding mobility and usability. Based on our discussions with company leadership, they are aware of the challenges and seem poised to continue investing in the product and expand on existing traction with its SPC offering, which is one of the most widely adopted in that space.
However, it will be interesting to see how they fare in building out a competitive EMI offering. This represents more of a challenge than simply providing functionality and expanding relationships with customers. This is a space with a number of entrenched software vendors that include pure-play EMI, MOM, ERP, and Automation vendors that have managed to establish a strong name for themselves in the field. That means more and tougher competition in a space where InfinityQS will have comparatively low maturity.
That said, unlike some other software vendors attempting to move into the EMI space, InfinityQS has a demonstrated record of success over the past quarter century. They also have a diverse, global–and not to mention, happy–install base of customers. Furthermore, many of the existing and leading EMI vendors have limited (but growing) capabilities for supporting SPC. All told, at this point in the company's development, it would be premature and unwise to write off the potential of a successful move into the EMI space.
Stay tuned to the LNS Blog as we continue to chronicle and assess how InfinityQS and other vendors perform as they adopt new product approaches and attempt to expand their offerings into a new arena.
Categories: Enterprise Quality Management System (EQMS), Supply Chain Management (SCM), Supplier Quality Management (SQM), Statistical Process Control (SPC)