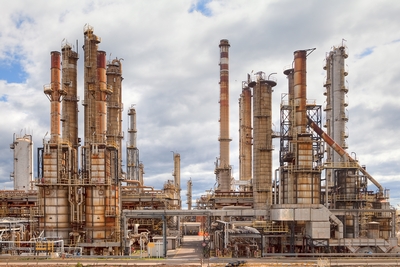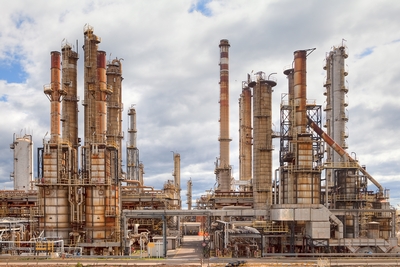 The theme of the 2014 Emerson Global User Exchange may have been "Inspiring Ingenuity," but the core message presented over and over was "Reliability is a core business strategy." In the day-one keynote, Steve Sonnenberg, Executive Vice President of Emerson and President of Emerson Process Management, proposed the concept of reliability as a business strategy, and a board-level one at that.
Jim Nyquist, President Systems and Solutions at Emerson Process Management, furthered the reliability dialogue by leading off the day-two press and analyst event with a definition of "reliability" as being more than just uptime but consisting of safety, availability, and profitability. Nyquist also quantified the benefits of reliability that Emerson customers were enjoying, quoting several compelling statistics, including:
In a typical refining or petrochemical facility 50% of safety incidents occur during transient times (startup, shut down, unexpected down time, etc.) which only makes up 10% of total operating time
Every 1% gain in availability is worth $8.4 million additional margin capture for a typcial 200,000 barrels-per-day refinery
A reliability-based maintenance strategy can save a plant with a $1 billion replacement value on average $12 million in maintenance costs per year
According to Nyquist, these gains all add up to the fact that reliability executed properly can push safety incidents down, availability up, maintenance costs down, and shareholder value up.
Emerson's Investments in Reliability
Emerson is putting its money where its mouth is. Over the past year Emerson management claims an additional 3,500 in head count, including the recent purchase of MRG, adding significant subject matter expertise in reliability. Robert DiStefano, MRG's founder and former CEO, rounded out the reliability discussion at the day one press and analyst event, sharing benchmark data on the benefits of being a top quartile performer in reliability and how underperforming companies are losing millions in unnecessary maintenance costs and lost production. DiStefano also introduced three success stories from leading Emerson customers: Corbion, PolyOne, and Lucite.
The LNS Research Take
Although the success stories presented by Emerson represent some of the leading results in the industry, they certainly fall within the realm of possibility if proper best practices across people, process, and technology are taken.
Over the coming years, as Emerson continues down the solution path towards supporting customers in enabling reliability as a core business strategy and moving beyond being a supplier of instrumentation and control systems, it is important that the company:
Preserves and grows the human capital from the MRG acquisition
Builds reliability consulting into a core competency that can work with both Emerson and non-Emerson clients
Maintains and grows relationships with EAM, and Reliability Analytics software providers to enhance offerings
Capitalizes on current and future offerings in field instrumentation and sensor markets to collect more maintenance and reliability data to improve predictive analytics while still remaining open to collecting data from other vendors offerings
LNS Research also aligns with Emerson in its contention that reliability is a core business strategy that is a board-level issue driving up shareholder value. Dan Miklovic's recent blog post, "Healthy Assets as the Foundation of a Healthy Business," make many of the same contentions. In this piece we introduced our Asset Performance Management (APM) research practice as much more than maintenance management but rather as optimizing asset performance. Best practices that will be researched, analyzed, and promoted will include the right combination of people, process, and technology capabilities to support reliability-centered maintenance initiatives that:
Incorporate risk management
Put maintenance in the language of finance and business
Harmonize maintenance strategies by asset class, production needs, business needs
Incorporate break-fix, time-based, and conditioned-based with predictive analytics maintenance strategies as needed
In the coming months, LNS Research will be officially launching its APM research library and survey. In the meantime, stay tuned to LNS Research's blog for research, case studies, and thought leadership around maintenance, reliability, and more.