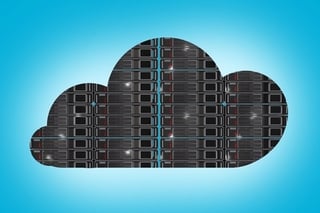 The #MondayMusings blog series provides executive level insights and analysis for the Industrial Internet of Things (IIoT) and Digital Transformation from the previous week's briefings, events, and publications @LNSResearch.
Click here to speak with Matthew

Cloudera Briefing: An IIoT Platform for Platforms?
Dave Shuman, Cloudera Industry Leader for Retail, Manufacturing, and IoT, recently briefed the LNS team on the company's approach to manufacturing and the IIoT. Since its founding in 2008, Cloudera has shown tremendous growth. Intel purchased 18% of the company in 2014 for $740M, and it now is one of the top three Apache Hadoop vendors focused on the industrial space (Hortonworks and MapR being the others).
For the uninitiated, Hadoop's roots go back to a paper from Google in 2003. It is now managed by the Apache Software Foundation, and mainly written in Java. Hadoop is an open source software framework for distributed storage and processing of Big Data on clusters of commodity hardware. In today's parlance, Hadoop generally refers to the complete ecosystem of additional software that can be deployed on top of or beside the original definition of Hadoop as a distributed file system.
For its part, Cloudera both contributes to the open source community and develops its own value added software and services centered mainly on its Cloudera Enterprise software suite. Cloudera Enterprise is a suite of software offerings that makes Hadoop fast, easy and secure for many of the world's leading industrial companies. Interestingly, Cloudera has a very active partner program targeted at not only service providers, but also other players in the IIoT platform space like SAP with HANA. These partners can use Hadoop alongside their own data storage capabilities or as the underlying data storage itself.
For years now LNS research has said Cloud and Big Data Analytics are central components of the IIoT platform, making Hadoop central to delivering the IIoT platform. Of course, we have also said that no single provider can deliver the complete platform, and for the foreseeable future, it will be delivered by an ecosystem of providers, but of course the shape of that ecosystem is still very much in flux.
It remains to be seen what architectural approaches industrial companies will take:
A single platform provider like SAP, PTC, GE, Microsoft, Splunk, or IBM among many others

A multiple platform strategy made up of these same providers

A "build your own" approach with a Hadoop provider like Cloudera

Hadoop in conjunction with and/or connected across multiple platforms that may or may not be using Hadoop and/or Cloudera
Obviously every industrial company has many Big Data architecture questions to answer over the coming years. Although the answers to these questions aren't clear today, a few things are clear. Cloudera (and several other Hadoop vendors) have momentum on their side and one way or another many industrial companies will be using Hadoop to analyze structured, semi-structured, and unstructured data.
Both vendors and end-users should take notice. Further analysis will be provided in our forthcoming IIoT Solution Selection Guide.
TrendMiner Briefing: Implementing Industrial Big Data Analytics
LNS Research has been writing for years about the coming revolution in the Data Historian market for the process industries.
To be clear, we don't believe that legacy Data Historians implementations will be ripped and replaced. Rather, as Next-Gen Big Data Analytics and Platforms come to market, the large majority of new implementations will be next to and on-top of the legacy systems.
Understanding TrendMiner
TrendMiner, perhaps earlier than anyone, saw this coming transformation. Founded in 2008 as a research initiative by a combination of process industry and artificial intelligence experts, the company is focused on using next-generation Big Data Analytics and application development tools to capture value from legacy Data Historian applications.
For decades, Data Historian providers have differentiated on the ability to connect to a broad array of industrial equipment and data compression capabilities built for a cloud-less world. As the IIoT becomes a reality, differentiation will be much more about quickly providing business results from analytics through ease of use and collaboration. TrendMiner has recognized this truth and has built a model-free solution focused on the Process Engineer and enabling this role to act as a data scientist by using these tools to quickly capture value with Predictive Analytics.
TrendMiner has the ability to deploy on-premise or in the Cloud and quickly index multiple Data Historians (including OSISoft PI, Yokogawa Exaquantum, and Aspentech IP.21). Then it's able to layer on top of modern trending, analysis, and collaboration tools to discover previously unknown business and operational connections.
The Emerging Industrial Big Data Analytics Space
There is undeniable benefit and value with what TrendMiner is delivering to market today, and the speed to which it can deploy at a customer site. However, given the attractiveness of the space, TrendMiner will be receiving competition from many directions and from newer start-ups. As mentioned in other posts, there are some competing companies attempting to tackle the challenge from a bottom-up approach with the data platform, others that are directly competing by also targeting the Data Historian analytics market specifically, and others attempting to build an overarching data model for the industrial space. To address this competition, TrendMinder will likely have to expand by continuing investment in the platform to serve additional job roles and additional data types.
For process industries end-users looking to improve operations and capturing more value from existing Data Historian investments, TrendMiner specifically and the emerging Industrial Big Data Analytics space in general is definitely worth a look. Be on the lookout for our forthcoming IIoT Solution Selection Guide for more information.
Access this NEW eBook, "Manufacturing Metrics in an IoT World: Measuring the Progress of the Industrial Internet of Things," presents results from the fourth iteration of the biennial Metrics that Matter research study conducted between LNS Research and MESA International. It places particular focus on what IIoT means to manufacturers in the MOM space.