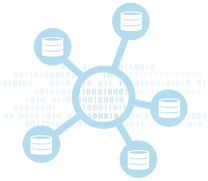 The #MondayMusings Industrial Transformation blog series provides insight and analysis for executives from the previous week's briefings, events, and publications @LNSResearch.
Click here to speak to Peter Bussey
Enablon Still Pushing Frontiers of EHS Information Technology
Recently I participated in and presented at Enablon's Sustainability Performance Forum (SPF) in Chicago, for the third consecutive year. This conference is part of a global series of SPF events hosted by Enablon. The events bring together the ecosystem of customers and partners focused on using Enablon's software solutions to manage environment, health and safety (EHS) and sustainability performance.
While the venue was familiar, there were significant announcements and changes demonstrating that Enablon isn't resting on its laurels after last year's acquisition by Dutch information solutions giant Wolters Kluwer. Of note, recent executive team additions joined Enablon co-founder/co-CEO Phil Tesler on stage; they included Chris Joseph (co-CEO), Taylor Allis (product), Howard Joyce (partners and services), and Ian Miller (sales).
During the event, the firm rolled out new "Positive Company" messaging, which builds on its Sustainable Company theme. Significant product announcements were the Enablon 8 release and progress on incorporating innovative technologies such as artificial intelligence, machine learning, and advanced analytics. LNS explores these product announcements and the implications for customers below.
Enablon 8 Continues Track Record of Progress
The major announcement was availability of Enablon 8 and enhancements planned for the near future. This is a major release, with over 300 new features. The company showcased examples for health and safety, risk and compliance, and environmental sustainability, among others. Beyond functional upgrades, Enablon 8 announcements included multiple product enhancements to improve user adoption, and new enhancements to mobile apps for safety, inspections, and audits.
The product announcements and demonstrations in breakout sessions also covered significant developments in the application of innovative technologies.
Realizing Digital Technology Innovation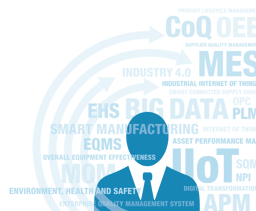 There's a lot of hype in the industrial world around Digital Transformation, and technology buzzwords abound like Internet of Things (IoT), Big Data, predictive analytics, artificial intelligence, and so on. Enablon announced and demonstrated several ongoing initiatives that indicate an intention to walk-the-talk when it comes to applying digital innovations to solving EHS management problems:
A smart assistant that uses artificial intelligence to provide context-sensitive suggested action plans (prescriptive analytics)
A feature that combines mobile, machine learning and geospatial technologies to dynamically identity risks (predictive analytics)
A data interoperability tool that enables integration between corporate business intelligence systems and Enablon data, helping to enable advanced analytics
These capabilities are well-aligned with the LNS Research EHS 4.0 framework for leveraging technology to go beyond traditional EHS management. Although they aren't yet available in Enablon's standard product, they are in various advanced stages of development and appear to have significant R&D funding behind them.
Enablon as a Wolters Kluwer Business
The announcements and other changes visible at SPF in Chicago shed light on Enablon in its post-acquisition phase. A new management structure is in place with a seasoned executive team. The product announcements indicate a strategic commitment to winning in the market and long-term growth.
Investments in digital technology innovation put Enablon in a comparatively strong position among the field of EHS software vendors in the application of advanced technologies to EHS and sustainability management. While this is admirable, it could be a challenge to apply the technology to specific business problems that customers are willing to pay to solve. To ensure this, Enablon will need to collaborate closely with early adopter customers in developing such solutions and secure firm commitments they will implement the resulting solutions.
Another critical success factor for Enablon will be its partner ecosystem, which is currently one of the strongest in the EHS software space. The number and range of partners sponsoring the event gave clear evidence of that fact. Active implementation services partners present included: AECOM, Arcadis/E2 ManageTech, CH2M, ERM, Huco, Langan, Standard Model Partners, TATA Consultancy Services, and EY, not to mention a wide range of content and software partners.
Implications for Customers and the Market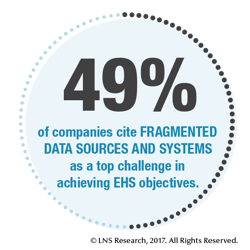 If the SPF conference is any indication, customers stand to benefit from Enablon's status as a Wolters Kluwer business. With an experienced senior leadership team and continued investment in product and business development, current customers can rest assured that Enablon has the resources and intentions to emerge as one of the long-term winners in the EHS software arms race.
Prospective customers can take advantage of a relatively mature EHS and sustainability management solution, while not having to deal with the legacy issues of upgrade decisions and investments that long-term customers do.
Given Enablon's investment to date in tech innovations, customers and prospects alike stand to benefit. There's a great opportunity for forward-thinking companies to co-innovate with Enablon to expand the frontiers of EHS management into areas such as predictive risk management and prescriptive analytics. If both parties focus on solving well-defined business problems with solutions that add value, it should be a fruitful partnership.
Quality Management Solutions: Market Strong and Growing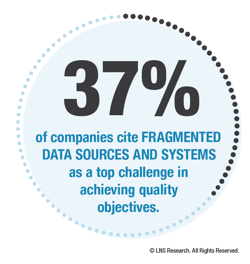 ComplianceQuest recently briefed LNS principal analyst Dan Jacob about its flexible Enterprise Quality Management Software (EQMS) which is a native build for and runs on the SalesForce.com (SFDC) platform. ComplianceQuest accelerated quickly, growing more than 500% in its first two years of operation and adding support for a dozen core quality process areas. The firm has plans to continue enhancing its foundation and expand into adjacent spaces. The SFDC platform has been integral to ComplianceQuest's growth, from a technology and an ecosystem perspective. The software company has leveraged SFDC's secure, reliable and scalable modern cloud to enable rapid application development through mature built-in platform components such as configuration, workflow, language, dashboards and reports, mobility, collaboration, audit trail and electronic records/electronic signatures (ERES), integrations, security, and analytics. The thriving SFDC application ecosystem, which contains a broad set of applications and service providers, has been essential to ComplianceQuest's success and growth.
Several other new cloud EQMS vendors also briefed LNS recently; all of them leverage cloud platforms such as SFDC. Additionally, some existing vendors are now also providing solutions based on SFDC or other platforms. In January 2016, LNS concluded that the market was quickly moving toward cloud-based EQMS; the increased number of cloud platform-based EQMS solutions is yet another step in this evolution — making it comparatively easy for new vendors to enter the space. Ultimately, LNS expects that this will drive EQMS adoption well above the current 21% of the total market over the next few years.
Click here to speak to Dan Jacob
Categories: Enterprise Quality Management System (EQMS), Solution Vendor / Software Vendor, Industrial Transformation / Digital Transformation, #MondayMusings, Environment, Health and Safety (EHS)